Give Yourself A Break! It's National Relaxation Day!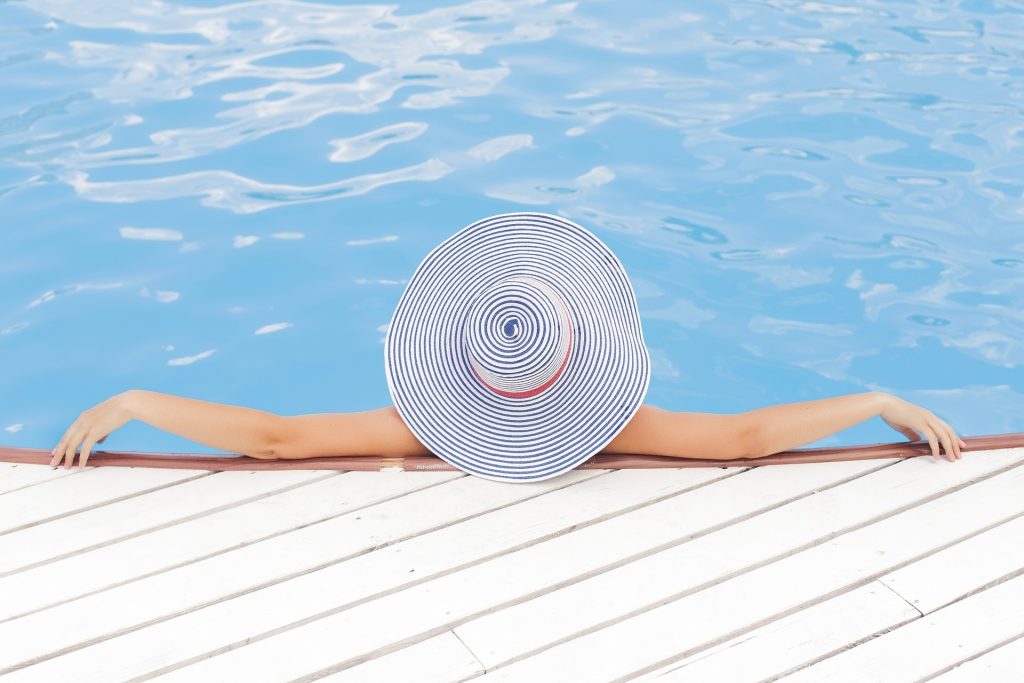 Give Yourself a Break—It's Relaxation Day!
Been feeling quite stressed out lately? Has your boss been driving you nuts with piles and piles of paperwork? Think you need an escape from the hustle and bustle of a hectic life, even for just a day?
Let us tell you this: You certainly deserve a break! This 15th of August is the perfect excuse to slow down and spend quality time with yourself. It's Relaxation Day!
This day reminds each one of us that taking a break is essential for our mind and body. It gives us the chance to slow down and unwind by doing things that make us relax and forget about our problems. Besides, nobody likes going through an entire week feeling all drained out and grumpy!
Take It Easy!
Can you still remember the last time you took a much-needed breather from your busy schedule? Whether it was ages or just a week ago, we're pretty sure you're dying to do it all over again! Right?
If it has been a while since you've given yourself a bit of TLC, we'll be more than happy to help you out. Here are some ideas on how you can make the most of Relaxation Day.
Pamper yourself with a spa session. A day at the spa is just what your mind and body need for full rejuvenation.
Spend time with nature. There's just something about nature that's soothing to the soul. Go on a hike, appreciate the scenic views, and enjoy the fresh air.
Laugh your heart out. Watch a comedy show or hilarious videos online. Hang out with the funniest people you know. There's no better way to release stress than by laughing yourself to tears.
Read a novel. Get lost in a fictional world by reading a bestseller. As you become more immersed in the story, you might find yourself forgetting about your worries in no time.
Throw a tea party. What's more relaxing than having a sip of healthy green tea? Invite your good friends over to join you and relax together!
Eat chocolates. Ever wondered why many of us would just munch on chocolates during our bad days? Studies reveal that eating dark chocolates causes the body to release large amount of endorphins, the neurochemical in the brain that has pain-relieving properties.
Go on a little tropical getaway. A quick trip to the beach is a great idea to de-stress. Listen to the calming sound of waves, take a dip in the ocean, or watch everyone else having a fun time.

Give Hope to Breast Cancer Patients
With what breast cancer patients are going through right now, it might prove difficult for them to keep their minds at peace. The good news is, you can play a part in changing their situation by giving them a much-needed dose of hope that they can hurdle the tough challenge they're facing. All you need to do is donate an old and unwanted vehicle to Breast Cancer Car Donations.
By teaming up with us, you make it possible for needy breast cancer patients in your local area to get the help they badly need to fight the disease.
We'll sell your donated vehicle through auction and use the proceeds to support the comprehensive breast health services that our charity partners provide to uninsured and underserved individuals in your community and elsewhere in the country. These IRS-certified 501(c)3 nonprofit organizations provide their beneficiaries with financial assistance as well as access to medical facilities so they can undergo full treatment, thus increasing their chances of surviving the disease. They also offer free breast cancer screening as well as other breast cancer prevention and education services.
While your charitable contribution will greatly benefit breast cancer patients and their families, you will also receive your share of rewards, including a top tax deduction after your donated vehicle is sold at auction. You'll also get to enjoy our free towing services and our quick and convenient donation process where you don't have to do any paperwork.
You can make a vehicle donation right now by filling out our secure online donation form or calling us at 866-540-5069. We accept almost all types of vehicles regardless of their age, mileage, and condition. We also accept vehicle donations anywhere in the United States since we have car donation programs in all 50 states.
For more information, check out our FAQs page. For inquiries, you may call us anytime at our toll-free hotline or send us a message online.

Donate a Car and Be a Hero
You can be a hero by helping save the lives of those people in your community who are grappling with breast cancer. Call us at 866-540-5069, and extend them a lifeline with your car donation!