Get Ready for National Garage Sale Day on August 14th!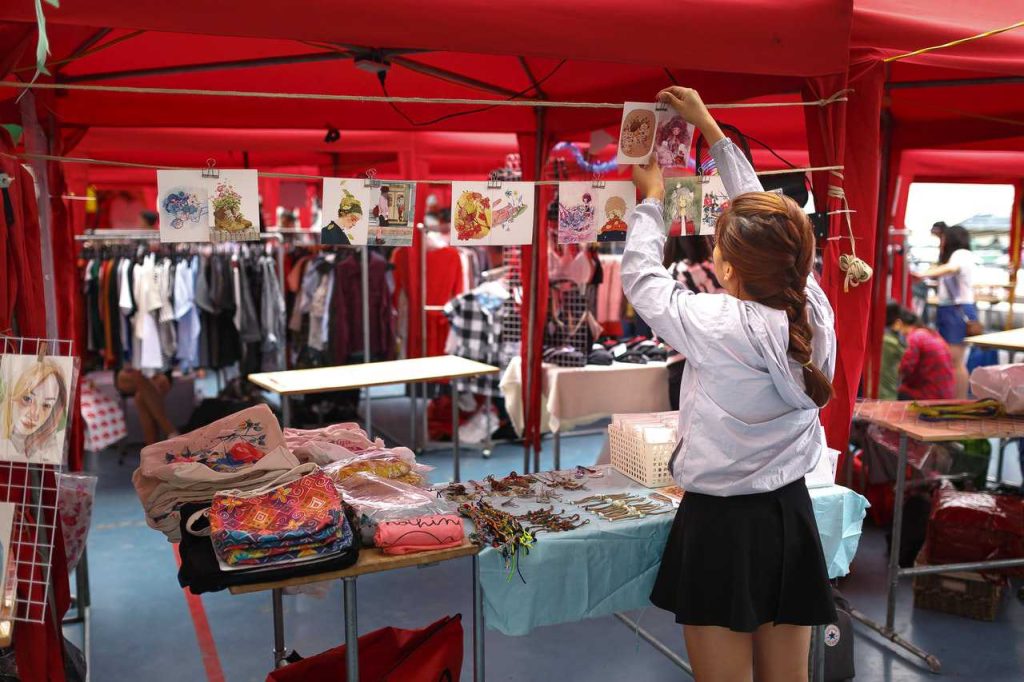 6 Best Tips to Have a Successful Sale
Bargain hunters, rejoice! Get ready for National Garage Sale Day on August 14th! The event is held on the second Saturday of August each year.
It first took place in 2001 when C. Daniel Rhodes of Alabama observed his neighbors having garage sales on different dates. He thought it would be a great idea to coordinate the sales and have them all at the same time. The idea took root and so National Garage Sale Day became an annual event.
Whether you're buying or selling, you can take part in the fun of National Garage Sale Day.
If you're staging your own sale, Breast Cancer Car Donations offers these six tips to have a successful sale:
1. Sort your items.
Organize your items by category so your buyers won't have problems looking for what they need. You can make it easier for them by using signs for toys, pre-loved clothing, garden tools, and other household items.
2. Keep prices reasonable.
Make sure to price your items reasonably because there will be plenty of competition on National Garage Sale Day. Do not ask for too much or too little and assess your items based on their condition.
3. Be willing to negotiate.
Leave room for negotiation, especially for items that you need to get rid of. It won't be a successful sale if you return your items to your garage at the end of the day.
4. Make sure your items are presentable.
Wash and dry used clothing. Wipe down the dirt on decorative items. Check whether toys and other devices are functioning. Do not sell defective items just to get rid of them, unless you clearly indicate it on your sale. You still have your credibility as a seller to think about.
5. Prepare small bills.
Get ready with plenty of change so you don't spend half the day breaking big bills.
6. Advertise your sale.
Before your garage sale, you may want to advertise the event on social media. You can even include snaps of items that will be up for grabs. This will create anticipation for your customers.
Here's How You Can Easily Get Rid of Your Old Clunker
It's going to be tough to include your run-down car and sell it at a good price during your garage sale. Why not donate it for a worthwhile cause instead?
When you turn it over to us here at Breast Cancer Car Donations, we'll use it to save the lives of destitute women afflicted with breast cancer.
We'll sell your donation through an auction and use the proceeds to support the life-saving programs of our breast cancer-focused charity partners. The funding will enable these charities to sustain their delivery of critical breast health services in your locality for the benefit of all those who need them.
Thanks to your contribution, uninsured and financially struggling breast cancer patients will be given financial assistance and easy access to top medical facilities where they can get various types of treatment, including surgery, chemo, and radiation therapy. Other beneficiaries get to receive free breast cancer screening and prevention and education services.
Donating to us is quick, simple, and hassle-free. The only thing you need to do is to inform us of your decision to donate a vehicle to us. Our team will handle everything for you from that point onward, including all the paperwork and the free pickup and towing of your vehicle wherever you had it parked or stored anywhere in the United States.
Within days following the sale of your vehicle, we'll send you its 100% tax-deductible sales receipt by mail. With this receipt, you can claim a top tax deduction in the next tax-filing season.
Aside from the valuable material rewards that you'll get from your donation, you'll also be privileged to enjoy a most satisfying donating experience, knowing that your gift will help save lives.
You can donate just about any type of vehicle, whether it's still in good condition or not. You're also free to make your donation from any point in the country since our vehicle donation program covers all 50 states.
Feel free to visit our FAQs page to learn more about our donation program, including our fast and straightforward donation process.
If you have any questions or concerns about our donation program, including our quick and easy donation process, feel free to contact us at 866-540-5069. You may also write to us here.
Help Needy Breast Cancer Patients Today!

When you donate your unneeded car to Breast Cancer Car Donations, you'll be helping save the lives of the suffering breast cancer patients in your community. You can become a hero to them. Call us at 866-540-5069 or make your donation here now!