Get Dressed in Green — It's St. Patrick's Day!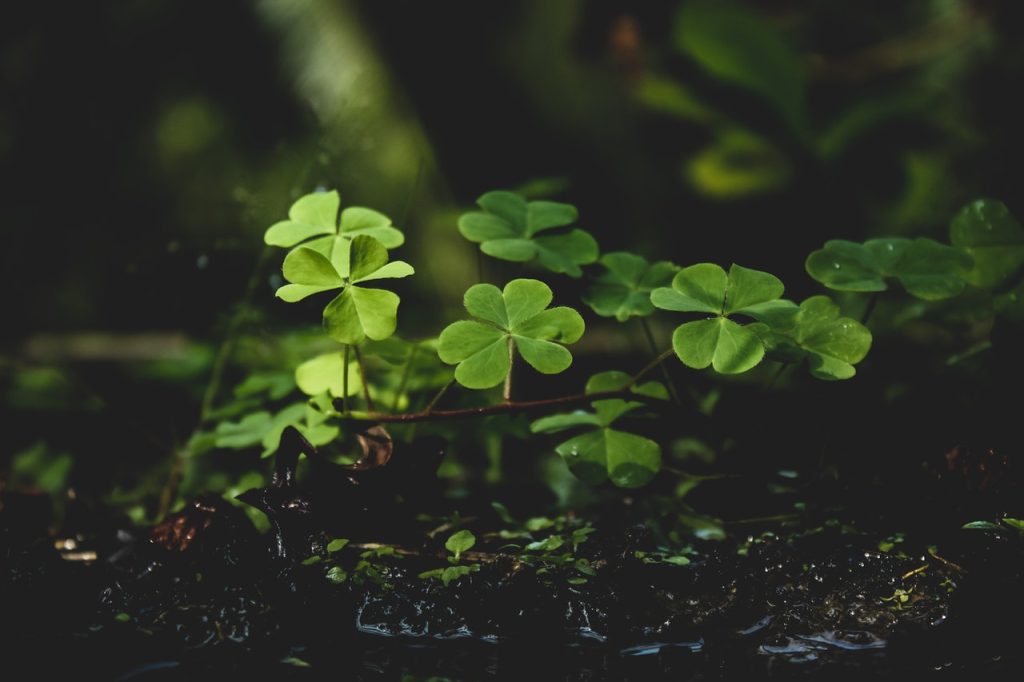 4 Unforgettable Ways to Celebrate the Holiday on March 17th
One doesn't have to be Irish to join in the celebration of St. Patrick's Day this 17th of March.  This fun-filled holiday is for everyone across the globe to enjoy.
While Paddy's Day started as a religious holiday, it turned into a celebration of Irish culture as years passed by. Parties featuring green-dyed Irish dishes are a huge part of this holiday, as well as parades, festivals, and of course, beer! Religious folks go on a pilgrimage to St. Patrick's Purgatory, a place commonly associated with spiritual healing since the early 1300s.
Who's St. Patrick?
So, what's so special about St. Patrick that a day was dedicated to honoring his memory? Well, he is the patron saint of Ireland. Through his undying love for Christianity and his relentless efforts to spread the faith, he was able to convert thousands of Irish pagans into devout Christian believers.
St. Patrick spent 30 years as a missionary in the Emerald Isle. He was so determined to spread his faith that he built numerous churches and monasteries in many parts of the country. He played a critical role in the Christian movement during the 13th century.
Many non-Irish people might be shocked to learn that Ireland's patron saint wasn't really Irish. In fact, Patrick was born in Britain and only moved to Ireland when he was 16 years old. It was there where he was drawn into Christianity and began teaching its principles to others.
Legend has it that St. Patrick popularized the use of shamrocks, which eventually became Ireland's national emblem.  During his travels, he would tell people following him that the plant's three-lobed leaves represented the Holy Trinity. Now you know why shamrocks are pretty much everywhere on Paddy's Day.
Get Green and Festive!
Looking for new ideas on how you can spend St. Patrick's Day differently this year? You're definitely in the right place! Besides covering yourself in green and drinking a pint of Guinness, here are some activities that can make your March 17th truly unforgettable:
1. Watch a local parade.
Just because you're not in Ireland doesn't mean that you can't witness a Paddy's Day parade. Cities like Boston, Chicago, San Francisco, Savannah, St. Louis, and New York hold local parades each year. You can even get involved in designing the floats to be used during the parade or organizing the event if you're interested. Along with colorful floats and costumes, the parades feature marching bands, dance troupes, musicians, and gymnasts.
2. Satisfy your tummy with Irish dishes.
One of the best ways to make the most of this holiday is by eating traditional Irish dishes. These include lamb stew, corned beef, cabbage, colcannon, pink bacon, and boxty, an Irish potato pancake. As for desserts, you can have Shepherd's Pie and black pudding.
3. Explore the local pubs.
Pubs and bars just love holidays where people celebrate with booze. During special days like St. Patrick's Day, they usually offer special discounts. Expect to see lower prices on draft beer, Jameson Irish whiskey, Bailey's, or pretty much everything that's on their menu. Invite your friends to spend the night hopping from one pub to another, though we're not suggesting that you have to drink in each place you set foot on!
4. Throw a potluck party.
Bring St. Patrick's Day to your home by hosting an intimate party with the people closest to you. Have them wear green and bring an Irish dish of their choice so that everybody can share. Don't forget to serve green beer and green chocolate chip cookies!
Make St. Patrick's Day Extra Special for Breast Cancer Patients
St. Patrick was able to convert pagans into Christians, transforming their lives. Like him, you can also transform lives. By donating your unwanted clunker to us at Breast Cancer Car Donations, you'll convert your vehicle into a life-saving tool for individuals in your community who have been diagnosed with breast cancer.
We'll place your vehicle up for auction, with the proceeds going straight to our nonprofit partners. These IRS-certified 501(c)(3) nonprofit organizations have been working tirelessly to help uninsured and destitute cancer-stricken individuals across the country. They use the funds collected from the sale of donated vehicles to provide their beneficiaries with comprehensive breast health services, including free access to chemotherapy, surgery, and radiation therapy.
In exchange for your contribution, we'll promptly mail to you the 100% tax-deductible sales receipt of your vehicle days after it gets sold. With this receipt, you can claim your maximized tax deduction in the next tax season.
You'll also benefit from the free towing service that we provide to our donors in all parts of the country. Plus, you can trust us to manage all paperwork on your behalf.
On top of it all, you'll also be privileged to enjoy a most satisfying donating experience, knowing that your gift will help save lives.
Almost all types of vehicles qualify for our donation program. We even accept vehicles with dents, scratches, and a few defective parts.
For information on our donation process and other important details, you may head over to our FAQs page. For inquiries, feel free to call us at 866-540-5069 or you may send us a message here.
Help Turn Breast Cancer Patients into Survivors

It only takes a couple of minutes to make a lifetime of change. Donate your unwanted beater to us today to give cancer sufferers in your area an opportunity to get treated. Call 866-540-5069 or fill out our online donation form now!