Fun Ways to Spend National Friendship Day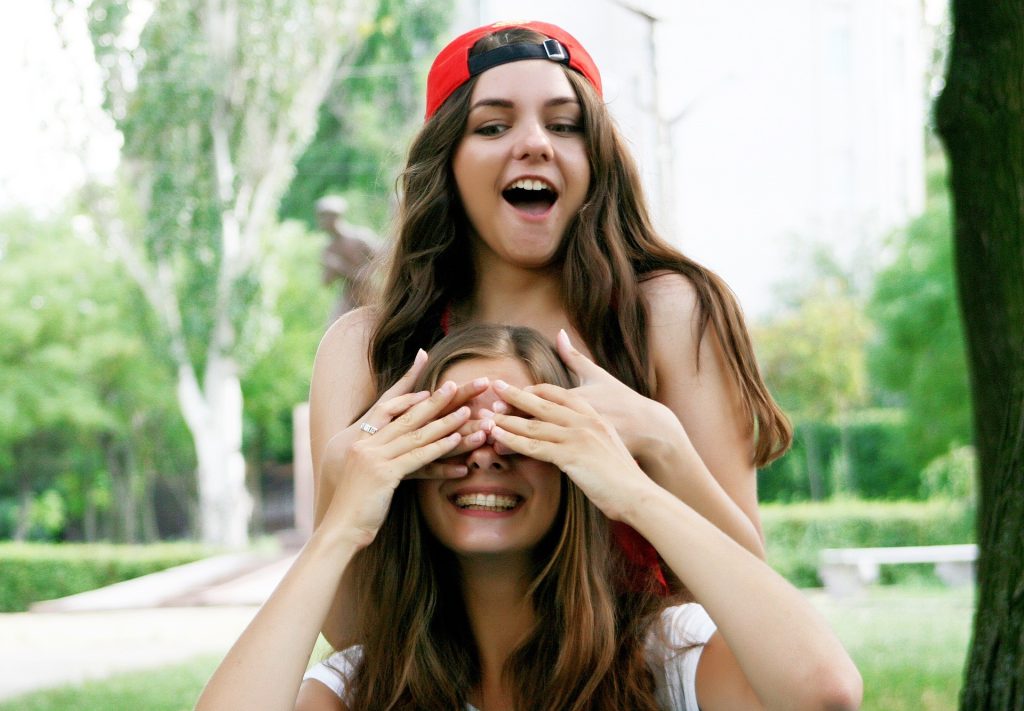 Fun Ways to Spend National Friendship Day
There's so much to thank our friends for. They make us laugh with their silly jokes. They're always ready to lend an ear whenever we feel like venting, and they never leave us during times of distress. This 4th of August is the perfect opportunity for us to celebrate the close bond we share with them—it's National Friendship Day!
While we can tell our friends how much they mean to us just about any day, we ought to treat them in a more special way on this unofficial holiday. Whether it's your old pal from high school or your bestie who's with you almost 24/7, be sure to make this day a memorable one for the both of you.
To help you spend National Friendship Day with your best pals, we've compiled a short list of fun ways to spend National Friendship Day. Check them out below!
Hand your best friend a special token of appreciation.
It doesn't have to be an expensive present. As long as what you're giving comes straight from the heart or one that holds a special meaning to both of you, you'll most likely be moving your friend to tears. You can create a friendship book, where you can post snapshots of your favorite memories together. You can also order a pair of identical customized friendship bracelet and give one to your friend.
Take them out on a spa date. Treat them to their favorite restaurant, or simply bring them your special homemade cookies! You can even send someone to serenade them or read them a poem on their porch!
Take a trip down memory lane.
If you're spending the day with a buddy from middle school, the two of you can reminisce about the fun times you shared as teens. Better yet, revisit the spots where you usually hung out for old time's sake.
Make a bucket list together.
Have you and your buddy always wanted to travel the world together, or perhaps go surfing while vacationing on an exotic island? What are you waiting for? Make those dream travel plans happen. List them down one by one on a friendship bucket list!
Throw an intimate dinner party.
Plan a dinner party with your closest friends, and be sure that everyone gets to contribute their own ideas. Make it a night to remember by doing fun activities, including playing games that you used to do as teenagers.
Send them a letter or card.
While it may sound old-fashioned, sending a greeting card or letter with a heartfelt message can actually mean the world for just about anyone. If you have a friend who lives in a different city, let them know that they're in your thoughts by writing a sweet handwritten note. Your kind words will definitely give them a huge smile for the rest of the day!
Let the whole world know about your friendship.
On August 4 – National Friendship Day, expect Facebook, Twitter, and Instagram to be filled with posts and photos from users proclaiming their great admiration for their besties. Feel free to jump on the bandwagon and tell everyone how lucky you are to have your friends around!

Be a Friend to Breast Cancer Patients
You can make National Friendship Day extra special not only for your friends but also for the breast cancer patients in your local area. You can do this by simply giving away your old and unwanted car to Breast Cancer Car Donations. We'll sell your donated vehicle through auction and use the proceeds to support the programs of our charity partners that cater to needy individuals seeking breast health services. These IRS-certified 501(c)3 nonprofit organizations provide their beneficiaries with services such as financial assistance, counseling, therapies, early screening and detection, and treatment.
We'll be happy to take any type of vehicle that you have regardless of its age, mileage, and condition, which means we accept even a vehicle that's no longer in good shape as long as it can still fetch a good price at auction.
A few weeks after the auction, we'll mail to you your 100% tax-deductible sales receipt. Don't lose it since you'll need it to claim your tax deduction in the next tax season.
You can make your donation right now by filling out our secure online donation form or calling us at 866-540-5069. We accept vehicle donations anywhere in the United States since we have car donation programs in all 50 states.
If you want to know more about our vehicle donation program, call us anytime at our toll-free hotline or send us a message online. You can also check out our FAQs page for more information.

Are You Ready to Do a Life-Changing Deed?
Are you ready to celebrate National Friendship Day with a life-changing deed? Give us a call at 866-540-5069 and help save lives with your car donation!