Fun Activities You Can Do on National Beach Day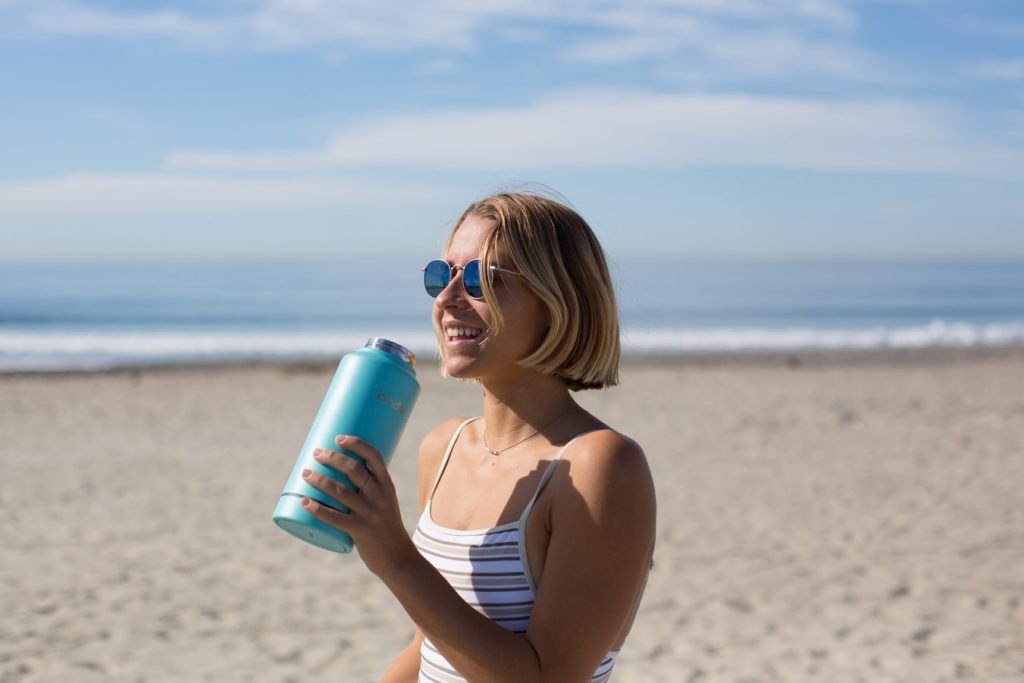 Fun Activities You Can Do on National Beach Day: This August 30th, Enjoy Life at the Beach!
There's no better way to enjoy beautiful days (especially during summer) than a trip to the beach. We all need a break from our hectic lives to unwind and destress from time to time. Say goodbye to office work and say hello to sun-kissed beaches and sandy toes!
Not a lot of people know that August 30th is a special day for beaches and beach-lovers alike. It's National Beach Day! It's a day when we show appreciation and respect for our local beaches, those little slices of heaven where we can temporarily forget our humdrum daily work and just enjoy ourselves in the splendor of nature.
The beach serves as a getaway where we can drown our daily concerns with a pack of cold beers, chill music, and a good tan. You can do so many things at the beach. You can read an awesome book underneath the shade of palm trees, play beach volleyball, or try burying one of your friends in the sand until his head is the only thing sticking out!
There are plenty of exciting things to do at the beach. If you can't find something enjoyable to do while you're there, you may not be looking hard enough. Lie down on the sand, ride the waves, or take a leisurely walk along the coastline. Enjoy life on National Beach Day!
Top Beach Activities You Can Do
People do different things at the beach. For some, it's a place to relax and bond with friends or family. For others, it's a place where they can release all their pent-up energy by playing beach games until they're drained.
Below, we've listed our top suggestions on the activities that you can do at the beach to celebrate National Beach Day.
Almost all kids and even adults love this classic beach game. You'll never get tired of playing this game with your friends or family. You can even play this with your dog (if you're on a pet-friendly beach). Spend an hour or two just throwing the disc around and trying to catch it!
At certain times, you can see dolphins from the shores of many beaches. Bring a camera that has a decent zoom feature or a telescope and try to spot some.
Bring out the inner architect or engineer in you by building sandcastles. You don't have to make them elaborate or complex. Even building a simple one will do. You won't need any other tools other than the sand, water, your hands, and your imagination.
If there's a beach, there must be seashells around. Find a container, roam around the coast, and collect seashells that catch your eye. Make sure to collect only "dead" seashells that aren't being used by any animals. In time, you'll have a great collection of beautiful seashells that you can use to decorate your house.
Help Save Lives with Your Clunker
Everyone loves the beach. However, not everyone has the energy and the right physical conditioning to go to one. Some people, such as breast cancer patients, may want to enjoy themselves at the beach but are not in a condition to do so. These are those patients who are bedridden and undergoing or awaiting treatments. Sadly, those who are uninsured and cash-strapped can only hope for kind souls to shoulder the costs of their treatments.
You can be one of their benefactors. All you have to do is to donate any vehicle you no longer need to us at Breast Cancer Car Donations.
We will have your auto auctioned off, with the proceeds going to our charity partners, enabling these IRS-approved 501(c)3 nonprofit organizations to sustain their delivery of a wide range of breast health services to more individuals in need of such services. Indigent breast cancer patients in your area will get the chance to undergo full treatment and receive financial assistance to cover the costs of their hospital fees, medications, and follow-up care.
As a donor, you'll also get your share of rewards, including the privilege to claim a top tax deduction in the next tax season. Expect a tax-deductible receipt in your mailbox a few weeks after we sell your donated vehicle. You will also benefit from our free pickup and towing services, which are available in all parts of the country.
Donating a vehicle to us is easy, convenient, and hassle-free.
We welcome almost all types of vehicles, in most cases even damaged ones that are hardly running.
If you're interested to learn more about our donation program, just visit our FAQs page. For inquiries and concerns, reach us at 866-540-5069 or send us a message here.
Be a Hero to Breast Cancer Patients Today!

When you team up with us at Breast Cancer Car Donations, we'll turn your unwanted car into a mighty tool to help save the lives of financially struggling breast cancer patients. Call us at 866-540-5069 or fill out our online donation form now!