Fruits and Veggies Month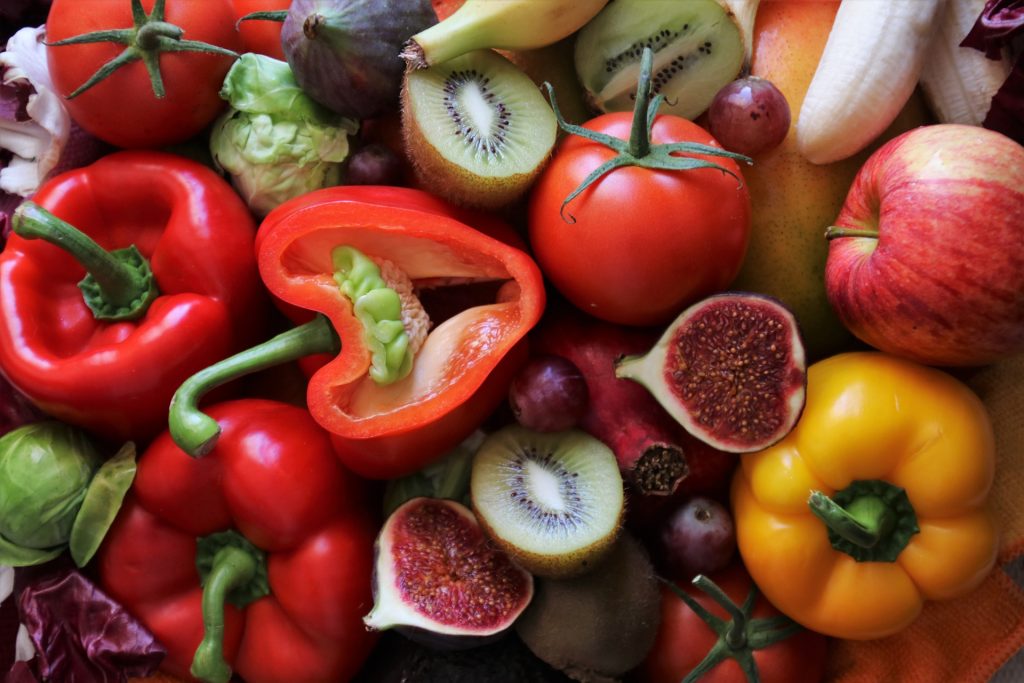 Fruits and Veggies Month: Know the Wonders of Glow Foods
Maintaining a healthy lifestyle should be a priority for everybody. We hit the gym during our spare time, take our supplements or vitamins every morning, and probably the most important of all (for health buffs, at least), follow a diet plan. Of course, a healthy diet is incomplete without fruits or vegetables on it!
September is a special month for lovers of greens and nature's candies – it's Fruits and Veggies Month! Whether it's as simple as bringing an apple to work every day, going organic for lunch, or encouraging your teens and little ones to eat spinach and broccoli, everybody is invited to take part and raise awareness on the wonders of glow foods.
Health Benefits You Need to Know
If you're still not convinced on adding natural snacks to your diet, the list below might change your mind. These are just some of the many benefits veggies and fruits can bring to the table:
They help reduce the risk of major diseases such as type 2 diabetes, obesity, high blood pressure, heart diseases, and some forms of cancer.
Most fruits and vegetables are low in calories, and they're even known to aid in weight loss.
They are rich in dietary fiber, making it easier for our bodies to regulate our bowel movement.
Almost all fruits and veggies are low in sodium and fat.
They contain folic acid, a nutrient essential for pregnant women.
Ever since we were little, our parents and teachers would often remind us to eat our edible fruits and leafy veggies. Now that we're adults, we understand why.
How to Observe Fruits and Veggies Month
Since this annual observation promotes the importance of getting enough vegetables and fruits on your plate, there are tons of simple ways you can do to achieve this goal. These might help:
Try a new fruit or vegetable.
How about eating an exotic fruit you've never tasted before? Go to a nearby grocery, head directly to the produce aisle, and pick something that looks appealing to you!
Make smoothies for your loved ones.
Everyone loves smoothies – mango, banana kale, chocolate beet berry, you name it! Check out these recipes so you'd have lots of delicious options to choose from. Time to take your blender out for a spin!
Spread the word to friends and family.
Just because you're health-conscious doesn't mean everyone in your social circle is, too. Encourage your spouse, kids, and just about anyone you care about to include fruits and veggies into their meal.

Celebrate with Breast Cancer Car Donations
Everyone deserves a healthy life. Unfortunately, we just can't avoid diseases from hitting us even though we always try to maintain a well-balanced lifestyle. This is especially true for women diagnosed with breast cancer.
This type of cancer has been victimizing and claiming the lives of countless women and even some men in the United States and elsewhere over the years. Those victims who lack the money to pay for expensive and prolonged treatment are left with no other choice but to pray for a miracle.
This is the reason we at Breast Cancer Car Donations are here. We convert all vehicles donated to us into financial resources by selling them at auction. We then use the funds to support the programs of our reputable nonprofit organization partners. These nonprofits are focused on fighting breast cancer and providing essential and comprehensive breast health services, including assistance on breast cancer treatment, to all Americans who need them.
If you own an old vehicle that you no longer use, donate it to us. We will use it to save the lives of destitute breast cancer victims.
Making a car donation to us is costless and hassle-free. We even reward you for your charitable contribution by enabling you to claim a tax deduction based on the total selling price of your vehicle at auction.
To know more about Breast Cancer Car Donations, our donation process, how to claim your tax deductions and other benefits, the types of vehicles you can donate, and other related matters, feel free to call our toll-free 24/7 hotline 866-540-5069. You can also visit our FAQ's page or contact us online.
You can make your car donation by either calling us or filling out our online donation form. We accept vehicle donations anywhere in the United States since we have car donation programs in all 50 states.
To mark Fruits and Veggies Month in a most meaningful way, why not do something that will help save the lives of people afflicted with breast cancer? Call us at 866-540-5069 and make your car donation now!