Free Online Tools to Track the Pandemic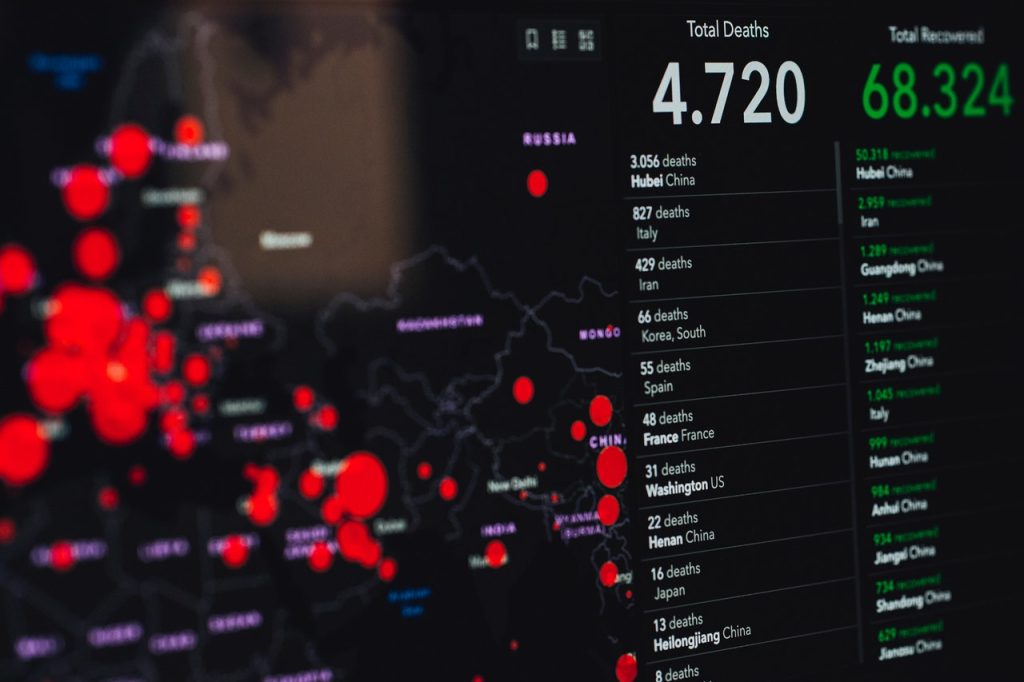 Are You Planning to Travel?
With the constantly developing news about the COVID-19 pandemic, it may be hard to keep track of the situation in every part of the country and assess your risk of getting infected if you have to travel.
The Centers for Disease Control and Prevention (CDC) continues to maintain that the best way for people to stay safe is to stay at home and avoid activities that may only increase their risks of getting infected with the deadly disease.
If you are still considering traveling, the CDC advises that you check the coronavirus situation in the area you're going to. To be able to do that effectively, you need tools to help you evaluate the risks of COVID-19 infection in the places you are headed to. Fortunately, some of our country's leading universities have created apps that provide those tools. Not only are these apps useful, but they are also free to be accessed by all. Here are 4 of those apps:
Georgia Institute of Technology has developed an interactive map to help you weigh the risks of getting infected with COVID-19 depending on how many people attend any particular type of event. It shows you the risks in your destination and the origins of those risks. The map was developed to help officials develop local policies concerning the pandemic. However, while the map gives you an overview of the risks, it does not factor in whether guests at an event follow health protocols such as wearing masks or if the event is held outdoors.
This app from Brown University helps you calculate the risk of getting COVID-19 while factoring in the location of the event, its duration, and how many people will wear masks. However, while it gives you a good idea about your risks, it is limited to analyzing the factors for the event alone and not the behavior of the attendees before attending the event.
This app developed by the University of Colorado's Boulder campus can evaluate your risks of contracting COVID-19 in spaces like schools, offices, and house parties. The charts, which were published in the National Geographic, allow you to adjust the variables and analyze the risks based on your specific situation if you stay in the event for an average of three hours.
The University of Oregon has developed this tool to measure COVID-19 risks based on a floor plan including the room's ceiling height, ventilation, and filtration systems. The tool will also ask you how many people will be in a given space, for how long, and whether or not people will wear masks. However, it does not factor in the COVID-19 situation in the locality you are visiting.
How You Can Help Needy Breast Cancer Patients
With many people's budgets stretched thin amid job losses and the economic downturn resulting from the pandemic, it is even more difficult for financially challenged breast cancer patients to avail themselves of costly life-saving treatments to help them fight off the disease.
Without leaving the comfort of your home, you can provide life-saving assistance to these cancer sufferers. All you need to do is donate any old vehicle that you hardly use anymore to us at Breast Cancer Car Donations. Such a donation will surely bring hope and relief to the destitute breast cancer patients in your local area.
We will auction off your donation and use the funds to support our charity partners, enabling these IRS-certified 501(c)(3) nonprofit organizations to continue delivering a range of breast health services to more individuals in need. Deserving breast cancer patients in your area will get the chance to undergo full treatment and receive financial assistance to cover the costs of their hospital fees, medications, and follow-up care.
As our donor, don't be surprised to receive valuable rewards, including getting entitled to receive the maximum tax deduction in the next tax season. Expect a 100% tax-deductible receipt in your mailbox a few weeks after we sell your donated vehicle.
You will also benefit from the free professional pickup and towing service that we will provide you at your convenience.
Above all, you'll have the ultimate pleasure and satisfaction of doing something extraordinary that can help save lives.
We are affiliated with several towing companies all over the country, so if your car isn't parked in your driveway or garage, we can still collect it from any location within the country.
We welcome almost all types of vehicles, even damaged ones that are hardly running.
Our donation process will only take you a few minutes to complete. All you have to do is contact us.
If you're interested to learn more about our donation program, feel free to visit our FAQs page. Should you have any concerns, don't hesitate to call us at 866-540-5069 or leave us a message here.
Turn Your Clunker into a Lifesaver Today

While availing yourself of free online tools to track the pandemic, you can help provide helpless breast cancer patients in your area with a new lease on life courtesy of your vehicle donation. We will turn your clunker into a life-saving instrument. Call Breast Cancer Car Donations at 866-540-5069 or fill out our online donation form now!