Flash Your Best Smile — World Smile Day is Here!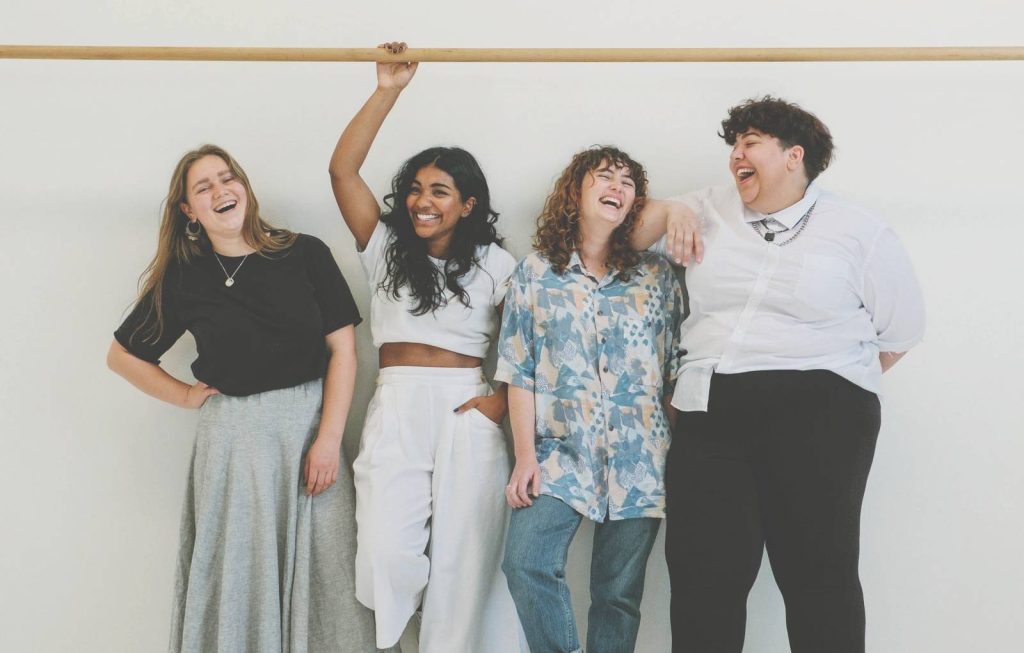 This October 2nd, Show Off Your Beautiful Smile to the World!
Sometimes, all it takes to turn a gloomy day around is a genuine smile from a loved one, or perhaps even from a complete stranger.
Ever noticed how your mood suddenly changes when someone smiles at you? That's because smiling is contagious. When you smile, your body releases endorphins, which explains your elevated mood. Amazing, isn't it?
This October 2nd, expect to give and receive warm smiles wherever you go. It's World Smile Day! Better get those pearly whites ready for the universe to see!
The Story Behind World Smile Day
While this special occasion encourages people in all parts of the globe to show kindness simply by flashing their smiles, it was actually created in recognition of the smiley face that everyone uses today. The iconic symbol was created in 1963 by Harvey Ball, a talented graphic artist from Worcester, Massachusetts.
As years passed by, the smiley sign gained massive popularity worldwide. It made various appearances in advertisements, novels, and even movies. Who would have thought that a bright yellow circle with two dotted eyes and a curvy black line can make such an impact?
Many artists and designers later came up with their own versions of it, with some adding more features, while others altered the shape of the face. This made Ball realized that the essence of his work was starting to disappear, with people forgetting that the intent was to spread joy and show kindness.
He took action to regain control of his brainchild, reminding everybody what the original smiley face was all about. His efforts paid off when World Smile Day became a non-official holiday in 1999. It's celebrated on the first Friday of October each year. It even has a motto: "Enhancing this world, one smile."
Ways to Celebrate World Smile Day
What makes this holiday so great is that it gives men and women, as well as boys and girls, an opportunity to see what it's like to live in a world where people are nice to one another. Here's what you can do to celebrate World Smile Day:
1. Do a random act of kindness.
There's no better way to brighten up one's day than by sharing goodwill. It can be as simple as paying someone a compliment, opening the door for a stranger, or telling your neighbor how much you appreciate them.
2. Give yourself something to smile about.
We all need to take a break from our hectic lives. If it has been a while since you last spent time with yourself, you can use this day to catch up and indulge in activities that make you happy. Go ahead and dine at your favorite restaurant, get that massage your body's been longing for, or grab a good book to read.
3. Get involved.
Whether it's helping the elderly, giving back to our troops and veterans, or cleaning the environment, volunteering your time in a nonprofit organization can bring you a sense of fulfillment like no other.
4. Send smiley emojis to your dear ones.
Perhaps the easiest way for you to celebrate World Smile Day is by greeting your friends and family with friendly online messages decorated with numerous smileys. The more, the merrier! Remember, we wouldn't be having this celebration right now if it weren't for that symbol!
Make Breast Cancer Patients Smile

This October 2nd, put big smiles on the faces of breast cancer-stricken patients who are feeling gloomy about their situation. With the soaring costs of breast cancer treatments, many impoverished patients can only hope for a miracle to survive the devastating disease. You can help provide that miracle by simply donating a vehicle to us at Breast Cancer Car Donations.
We have a lifelong commitment to saving the lives of destitute breast cancer patients across the country. Once we receive your auto donation, we'll sell it through an auction and use the proceeds to fund the critical programs and services of reputable cancer-fighting organizations. These IRS-certified 501(c)3 nonprofits provide their beneficiaries with comprehensive breast health services, including easy access to health facilities that offer free screening, diagnosis, and treatment.
Within 30 days after the sale of your vehicle, expect to receive your sold vehicle's tax-deductible sales receipt. This receipt gives you the right to claim a top tax deduction in the next tax-filing season. You'll also benefit from our free towing service, which is available wherever you're residing in the U.S.
You can donate almost any type of vehicle, whether it's still in good condition or no longer.
If you're interested to know more about our car donation program, head over to our FAQs page. If you have any questions or concerns, just call us anytime at 866-540-5069 or send us a message here.
Give Them a New Lease on Life Today!
Make this World Smile Day the most unforgettable one yet by taking part in our life-saving cause. Help give breast cancer patients in your community a new lease on life. Make a car donation to Breast Cancer Car Donations by dialing 866-540-5069 now!