Five Fall Fitness Tips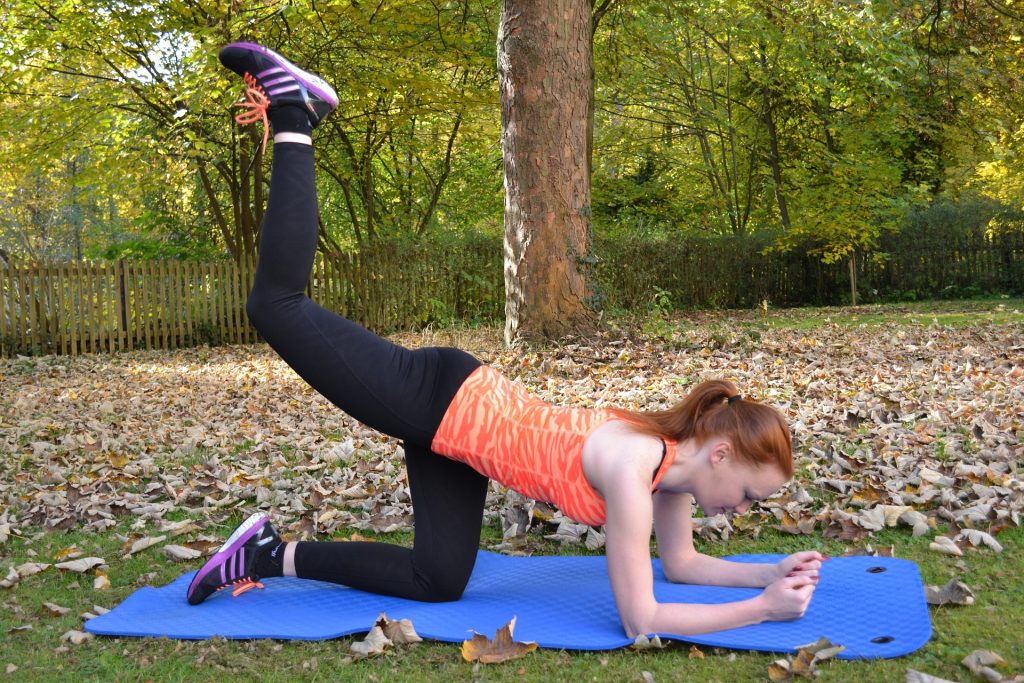 Top 5 Fall Fitness Tips to Help You Stay in Shape
If you want to say goodbye to the scorching summer heat without doing the same to your hot summer body, Breast Cancer Car Donations is here to help you keep up with your fitness goals this season with our top five fall fitness tips. As the nights get longer and the temperatures get lower, the idea of cozying up by the fire or feasting on warm comfort food becomes really tempting. If you don't want that dreadful winter body to begin creeping up when fall ends, it's best to update your fitness plan at the first crack of autumn.
Form Habits that Keep You Healthy
Forming habits takes time – at least 30 days to be more specific. You may find it a bit challenging to do this in the beginning, but after a month of sticking to your new fitness habits, these become ingrained into your lifestyle.
Did you know that according to experts, fall is the best season to start a fitness program because it gives you enough time to establish new routines? If you set up good habits before winter hits, you'll stay healthy all year round!
Top 5 Fall Fitness Tips
Choose to make fitness an integral part of your daily life even as the seasons change! Stay on track this fall with these top five fall fitness tips:
Setting goals is not enough. You'll need to come up with a plan to make them happen. For example, if your goal is to take 15,000 steps a day, plan on parking your car farther than your usual spot at work so that you can walk a few more steps to your office. You can also make it a habit to take a walk on your lunch break.
Another thing you can do to help turn your fitness goals into reality is to plan healthy meals one week ahead. Preparing a healthy menu ahead of time can keep you from scrambling for food when you become irritable as a result of hunger, a condition known as being "hangry."
Get moving in the mornings.
Good news to those who live in areas that observe daylight savings time! You'll have an extra hour to your mornings to hit the gym or go for a run! Instead of using that extra hour to stay in bed, use it to get your body moving!
Before you embark on your fall fitness journey, it's important to establish your starting point by taking your measurements. If you can take your baseline weight and your body fat percentage, do it!
Keep in mind that it's more difficult for you to notice changes happening in your body with all the bulky clothes you're wearing to keep you warm. If you want no surprises when you put on your spring outfits next year, make sure you weigh yourself at least once a week without your heavy clothes on, so you can accurately keep track of your weight.
It doesn't mean that you'll have a much lesser need to hydrate now that the weather is a lot cooler than when it was during summer. You still need to drink lots of water even when the weather gets cold. It's good to track down how much water you drink, keeping a bottle with you at all times.
Having a trusted friend to exercise with you will not only make it fun; you'll also have someone to hold you accountable or help you get your motivation back when you lose it.

Don't Slow Down During Fall!
Use these five fall fitness tips to keep you active. To help you stay motivated, reward yourself when you meet certain milestones in your goal. Always make an effort to mix fitness with fun!
Meanwhile, even as you exert effort to keep yourself healthy, you can also do something to save the lives of needy breast cancer patients. This fall, donate your old and unwanted car to us at Breast Cancer Car Donations.
To know more about our charitable cause, feel free to call our toll-free 24/7 hotline 866-540-5069 or contact us online. You can also visit our FAQ's page for more information on our car donation process, the top tax deduction and other rewards that await you, the types of vehicles you can donate, and other details.
You can make your car donation by filling out our online donation form. We accept car donations anywhere in the United States since we have car donation programs in all 50 states.
Stay healthy and help save lives this fall. Call us at 866-540-5069.