First Day of Spring/Spring Equinox: 4 Springtime Fruits and Vegetables That Help Fight Cancer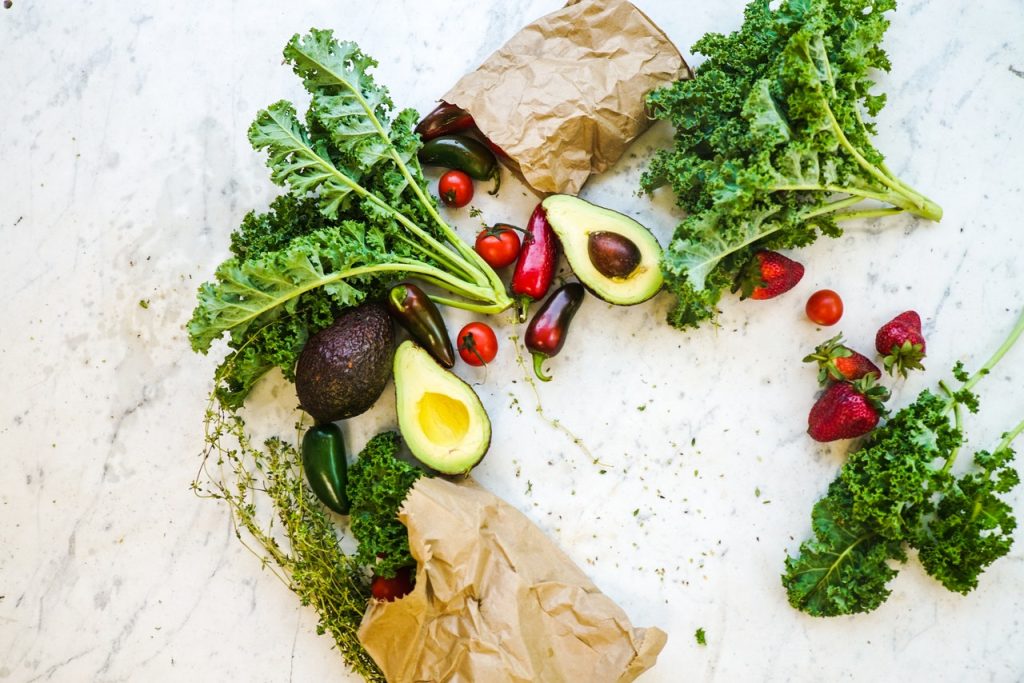 Stock Up on Cancer-Fighting Springtime Fruits and Veggies!
Did you know that switching to a plant-based diet can significantly reduce your risk for cancer? With the first day of spring on March 20th, you can look forward to a profusion of cancer-fighting, springtime fruits, and vegetables. Besides keeping your diet fresh, buying what's in season can also help build your confidence as you make better food choices that support your long-term health goals.
Plant Foods to Include in Your Diet
Besides giving you days full of sunshine, springtime offers abundant fresh produce. Springtime fruits and greens are real nutrition powerhouses that lower your risk of cancer and promote your overall health. One of the best things you can do on the first day of spring is to increase the amount and variety of the following plant foods on your plate:
1. Pineapple
This sweet treat is the best fat-free dessert option for anyone who's trying to lower their cancer risks while maintaining a healthy weight. What's more, pineapples are packed with vitamin C! When choosing pineapples, be sure to get the ones that don't have dark spots and dry-looking leaves.
2. Strawberries
Strawberries are loaded with vitamins and minerals that protect your body from skin, esophageal, bladder, lung, and breast cancers. Fresh strawberries still have their green caps attached and more than half of the berry surface is pink or red. Avoid getting strawberries that show signs of decay or damage.
3. Broccoli
If you're looking to find a rich source of fiber, folate, and antioxidants, broccoli won't disappoint. This mighty green is a popular member of the cruciferous family that helps prevent colorectal cancer. To make sure that you're buying fresh broccoli, choose odorless bunches that come with tight, bluish-green florets.
4. Spinach
Spinach gives you the fullness of green goodness because it powers up your body with fiber, folate, and antioxidants that lower your risk of cancers of the larynx, pharynx, and mouth. When buying spinach, be sure to look for fresh, crisp, and green bunches. Keep an eye out for leaves that show insect damage.
Bring Hope to Breast Cancer Patients This Spring
The first day of spring brings cheer to people everywhere as they look forward to warm, sunny days ahead. It's the best time of the year to bring hope and positivity to despairing people all around us.
You have the power to bring such hope and positivity to the suffering breast cancer patients in your community. All you have to do is hand over any vehicle you no longer need to us at Breast Cancer Car Donations.
We'll sell your auto through an auction and use the proceeds to support the comprehensive breast health services being provided by our nonprofit partners.
These IRS-certified 501(c)(3) nonprofit organizations are dedicated to helping uninsured and financially struggling breast cancer patients, providing them with easy access to top medical facilities as well as financial assistance to help defray the costs of their treatments, doctor consultations, hospital fees, medications, and other essential health care services. Other beneficiaries get to receive free breast cancer screening and prevention and education services.
You'll also benefit from your charitable contribution since it will entitle you to receive the maximum tax deduction in the next tax season. Moreover, we'll provide you with our free pickup and towing service. We can collect your vehicle anywhere in the United States.
The most satisfying reward you'll get, however, is the awesome experience of doing an act of charity aimed at saving lives.
You can donate not just a car but also almost any type of vehicle regardless of its age or condition.
Donating to us is quick and easy. Check out this page to see how convenient it is to donate an unneeded vehicle to Breast Cancer Car Donations.
For more information, head over to our FAQs page. If you have any questions or concerns, feel free to call us through our toll-free hotline at 866-540-5069 or write to us here.
Turn Your Vehicle Into a Lifesaver Today!

Indeed, your unwanted vehicle can help save lives. If you're ready to dispose of it, call Breast Cancer Car Donations at 866-540-5069 or fill out our secure online donation form now!