Financial Literacy Month: 5 Smart Ways to Manage Your Finances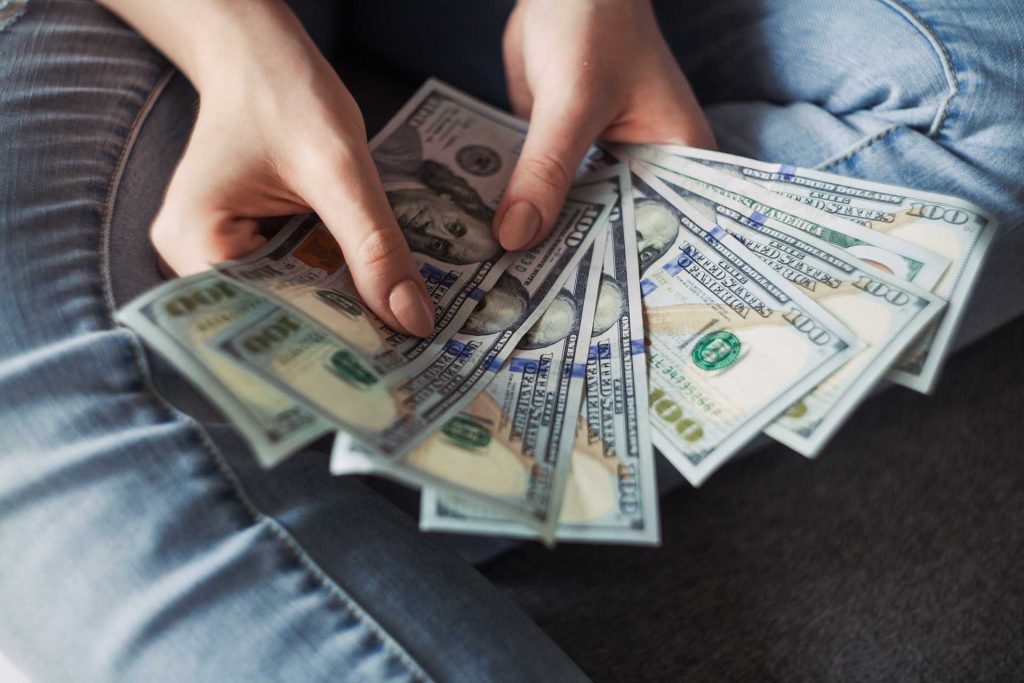 This April, Know How to Spend Your Money Wisely
These days, many of us are less optimistic about our financial situation amid the challenges posed by the rising prices of fuel and other products due to the Russian invasion of Ukraine and other global issues.
The latest data from the U.S. Bureau of Labor Statistics showed that inflation this year is at its highest since 1982. This certainly does not bode well for the prices of goods.
The current world situation compels us to be more prudent in the way we spend our money. This takes on an added dimension this April as we observe Financial Literacy Month.
The campaign seeks to educate Americans, starting from kids and teens, on the steps they can take to become financially secure.
How to Save for the Possible Rainy Days Ahead
Financial literacy is a key component to managing our budget. If you are one of those people who wrestle with their finances to make ends meet, here are some smart ideas you can adopt to save for possible rainy days ahead.
1. Don't base your budget on estimates.
When making your personal or family budget, make sure to use actual numbers — not just estimates or projected income. This will help you keep track of your spending and keep you from making excessive purchases using dollars you have yet to earn.
2. Set a specific goal for every dollar in your wallet.
To make sure you don't get carried away and go into debt, assign a function to every dollar you earn. If you have any excess, allot it to a savings or emergency fund. It's also advisable to set aside a discretionary fund for the occasional fun day or food trip.
3. Separate your needs from your wants.
One common budgeting pitfall is impulse buying. You may be tempted to buy items that pique your interest online, at the supermarket, or department store. These items may not be a priority in your budget. If you are setting a financial goal, you need to separate the things you need from the things that you simply want. By making this categorization, you can eliminate some expenses from your budget and save for more important things you truly need.
4. Set aside funds for irregular expenses.
You may have seasonal expenses that you need to fund such as car repairs, haircuts, festivities, clothing, etc. You can set aside a portion of your monthly budget for these expenses so you won't have to use your credit card or go into debt in paying for them.
5. Automate your finances.
Make use of online banking to automatically make deposits to your savings accounts or specific funds. This can help you track your expenses and keep you up to date on your financial goals.
Reach Out to Financially Struggling Breast Cancer Patients
Being financially literate and independent is a goal many of us aim to achieve. However, this is easier said than done for those who face tough challenges in life. They include people who are grappling with serious diseases, such as breast cancer, that require expensive medical treatments.
If you care for needy members of your community who are suffering from breast cancer, you can help them by simply donating any vehicle you can spare to Breast Cancer Car Donations.
We'll use it to help save the lives of destitute breast cancer patients in your area.
Our team will auction off your donated automobile, turning it into a fund-raising tool to support the life-saving programs of our breast cancer-focused charity partners. These IRS-approved 501(c)(3) nonprofits use the proceeds that we turn over to them to deliver a range of breast health services to uninsured and financially struggling breast cancer patients.
The services include easy access to top cancer centers and financial assistance to cover the costs of their treatments, doctor appointments, medications, and other essential health care services. Other beneficiaries get to receive free breast cancer screening, diagnosis, as well as prevention and education services.
As a donor, you'll benefit from our fast and free towing service. Your donation will also entitle you to receive the maximum tax deduction in the next tax season. Best of all, you'll experience the priceless satisfaction of doing a life-saving charitable act.
You can donate just about any type of vehicle, whether it's still in good condition or not. You're also free to make your donation from any location in the country since our vehicle donation program covers the entire United States.
Feel free to visit our FAQs page to learn more about our donation program, including our quick and hassle-free donation process.
If you have questions about the ins and outs of our vehicle donation program, don't hesitate to contact us anytime through our toll-free hotline at 866-540-5069. You may also leave us a message here.
Help Save Lives with Us Today!

You can use your extra car that you no longer need to extend lifelines to breast cancer sufferers in your community. Your donation will surely touch their hearts as well as those of their loved ones. Call Breast Cancer Car Donations at 866-540-5069 or fill out our secure online donation form now!