Father's Day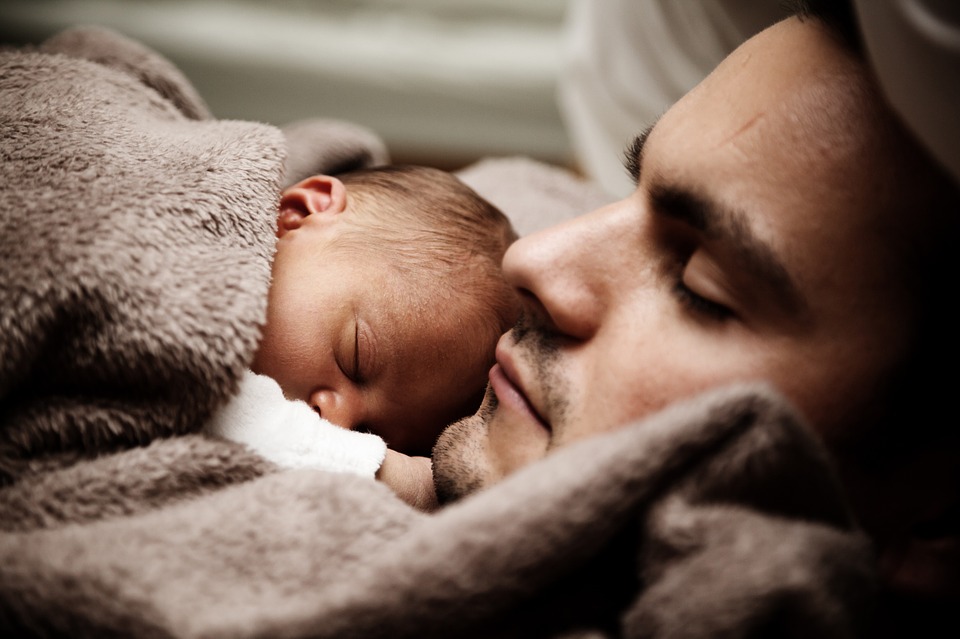 On Father's Day, Let's Show Gratitude And Give Importance to Our Dads
Father's Day in the United States is celebrated every third Sunday of June, which is June 17 this year. It is an occasion to honor our fathers and praise and thank them for their contributions in the lives of their children.
Father's Day is a day to remember all the things that our fathers have done to our lives. People usually send greeting cards or gifts to their fathers. A common Father's Day gift can be any sports-related item, clothing or equipment, electronic gadgets, outdoor cooking supplies, or tools for house maintenance.
Some families have their own ways of celebrating the holiday. Some members of a family simply make a phone call to their father to greet him while others throw a huge party for their father and the fathers of their extended family. Prior to the holiday, elementary schools usually ask their students to do homemade cards, gifts, or projects for their father. Some businesses also celebrate the event in their offices to honor all the fathers working for them.
History of Father's Day
Multiple events have inspired the idea of a Father's Day commemoration, which eventually led to the official celebration of the holiday.
One of the biggest of these events was the Monongah Mining Disaster in Monongah, West Virginia on December 6, 1907. That tragedy killed 361 men and left around 1,000 children with no fathers.
Another event that inspired the idea of a Father's Day took place in 1910 when the YMCA in Spokane, Washington recruited clerics to honor the fathers in the city with the help of Sonora Smart Dodd, the daughter of American Civil War veteran William Jackson Smart and the woman who was believed to be responsible for the founding of Father's Day.
In 1916, after a visit to Spokane, Washington to speak at a Father's Day celebration, President Woodrow Wilson urged Congress to make the occasion an official holiday, but Congress rejected the idea, arguing that the event could become too commercialized and lose its real meaning if made into an official holiday.
Another claimant to the title of Father's Day creator was Harry Meek, president of the Lions Club in Chicago. In 1920, he toured the United States, giving speeches expressing the need for a day to honor fathers. This led the Lions Clubs of America to present him with a gold watch, with the inscription "Originator of Fathers' Day."
In 1926 a National Father's Day Committee was formed in New York, and President Calvin Coolidge supported making Father's Day a national holiday.
In 1966 during his presidential proclamation, President Lyndon B. Johnson expressed support for a proposal to make the third Sunday of June every year as Father's Day. In 1972, six years after Johnson made the call, President Richard Nixon officially declared Father's Day as a national holiday.
Remember Breast Cancer Sufferers on Father's Day
This Father's Day, we would also do well to remember the hundreds of thousands of our fellow Americans who are diagnosed with breast cancer every year. Although the killer disease is prevalent among women, some men also fall victim to this still mysterious ailment that has afflicted mankind since the dawn of time.
In a report, Breastcancer.org states that for this year, 266,120 new cases of invasive breast cancer are expected to be diagnosed in women in the United States, along with 63,960 new cases of non-invasive (in situ) breast cancer. About 2,550 new cases of invasive breast cancer are expected to be diagnosed in men in 2018. This brings the total of expected new breast cancer cases for 2018 at 268,670.
About 40,920 women and 480 men in the U.S. are expected to die of breast cancer this year.
You can help reduce the number of breast cancer cases by donating your old and unwanted vehicles to Breast Cancer Car Donations. The proceeds from the sale of donated vehicles will help fund the comprehensive breast health services being provided by our nonprofit organization partners that cater to uninsured and underserved individuals needing such services, particularly indigent breast cancer patients requiring treatment.

Reach Out and Save Lives!
On Father's Day, think of the families who are suffering because their parents or other family members have fallen victim to breast cancer. Reach out and help saves by donating your car to us at Breast Cancer Car Donations!
Your charitable act will earn you substantial benefits, including a top tax deduction. You can donate cars or any other vehicle types anywhere in the United States since we have car donation programs in all 50 states. For more information, visit our FAQs page.
Contact us at 866-540-5069 or fill out our online donation form to get started with your car donation!