Father's Day: How to Improve Your Relationship with Your Dad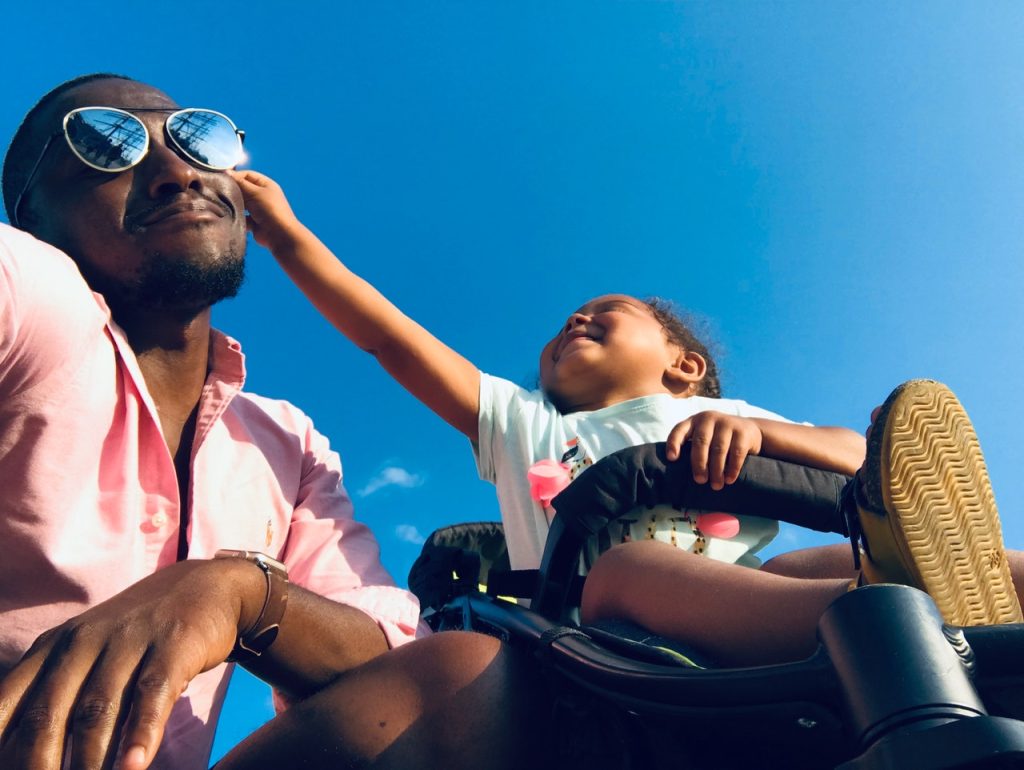 Make This Year's Father's Day Better Than the Last
If you didn't grow up with a loving and supporting dad, you wouldn't be eager to celebrate Father's Day on June 19th. This holiday may be a painful reminder of past hurts and misunderstandings that you don't want to remember. While celebrating Father's Day has been difficult for you for quite some time, you can do a few things to help improve a toxic relationship with your old man.
Practical Ways to Improve Your Relationship with Your Dad
If you have lots of things to unpack and discover in that bag of daddy issues, you're not alone. However, with work and patience, your baggage-laden relationship with your father can improve. Breast Cancer Car Donations shares these tips to help you create a new story for your life.
1. Let go of the need to be right.
Your dad is entitled to his own opinions, even if you think that they're wrong. Although agreeing to disagree isn't easy, it can put an end to unfair accusations and hurtful words. At some point, you have to accept the fact that you can't force him to change his mind. Instead of getting angry and frustrated, let go of your need to be right.
2. Set clear and healthy boundaries.
When you set clear and healthy boundaries with your dad, you'll make it easier for you to become your own person. Since good boundaries give you the freedom to make decisions for yourself, they make you feel more confident and solid in your own identity without making your dad feel like he's losing you.
3. Forgive.
Forgiving him doesn't mean that you're condoning his hurtful words or actions. When you practice forgiveness, you're refusing to give these harsh criticisms and bitter accusations the same power over you. Don't forget that we all have flaws — and your dad isn't an exception to the rule.
Looking to Support a Worthy Cause?
Mark this year's Father's Day with an act of charity. Donating your extra vehicle to us at Breast Cancer Car Donations will allow you to help the needy breast cancer patients in your area get the treatment and health care they badly need.
We will sell your automobile through an auction and transfer the proceeds to our nonprofit partners. These IRS-certified 501(c)(3) nonprofit organizations use the funding we give them to deliver comprehensive breast health services to their beneficiaries, particularly breast cancer patients who are uninsured and financially struggling.
Thanks to your donation, the destitute breast cancer patients in your community will be given access to top cancer centers and receive financial assistance to cover the costs of their treatments, doctor consultations, hospital fees, medications, and other essential health care services. Other beneficiaries get to receive free breast cancer screening as well as cancer prevention, education, and counseling services.
Your charitable contribution will also benefit you immensely. It will entitle you to receive the maximum tax deduction in the next tax season.
Moreover, we'll provide you with our free pickup and towing service anywhere in the United States.
The most satisfying reward you'll get, however, is the awesome experience of doing an act of charity that will help save lives.
We accept almost all types of vehicles in our donation program. They don't even have to be in good condition. We'd be happy to take in your damaged and even non-running car.
To get to know our quick and painless donation program, check out our FAQs page. You can also call Breast Cancer Car Donations anytime through our toll-free hotline at 866-540-5069 or write to us here if you have certain concerns or inquiries that you want us to answer.
Give Hope to Those Who Are About to Lose Theirs Today!

Turn your old car into a powerful tool for saving lives. Join the fight against breast cancer by donating your unneeded vehicle to Breast Cancer Car Donations. Call us at 866-540-5069 or fill out our secure online donation form now!