Embrace the Wonders of Nature – June is Great Outdoors Month!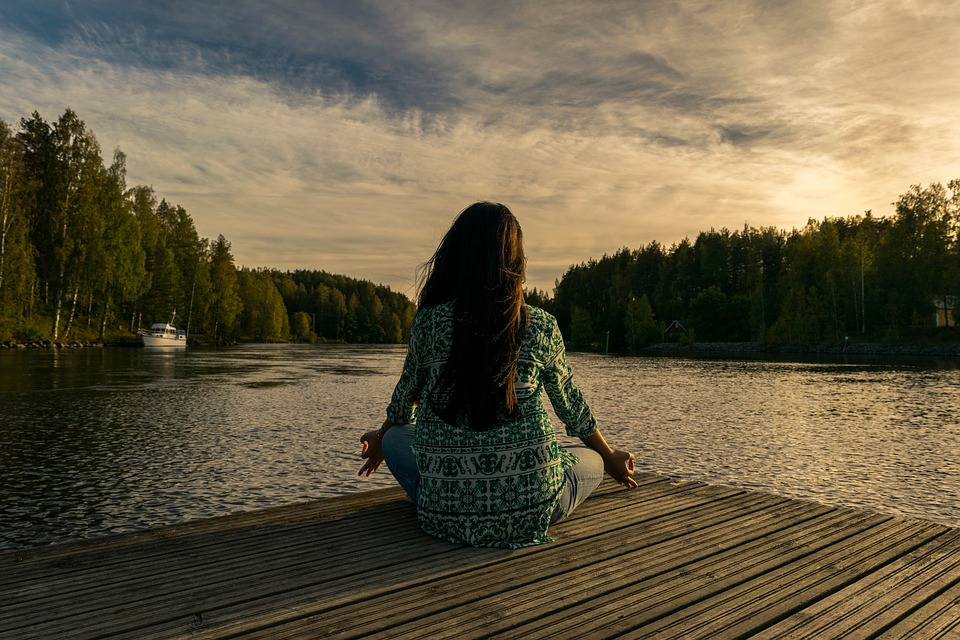 Embrace the Wonders of Nature — June is Great Outdoors Month!
June is a special month for outdoor lovers. It's the time when everybody's encouraged to spend more time with nature and appreciate all its splendors. It's Great Outdoors Month!
Whether you're trekking with your friends, setting up a tent in the middle of a peaceful field, or enjoying a delicious al fresco with your favorite people, this month-long occasion is the perfect excuse to spend time outdoors and discover the wonders that nature brings us.
Getting in touch with nature provides a sense of tranquillity and fulfillment like no other. What's more, with so many things to do in the open air, connecting with nature is a great way to feed your adventurous soul.
Ways to Enjoy the Great Outdoors Month
Are you still figuring out how you can enjoy the Great Outdoors Month to the fullest? We got you covered! Here are some fantastic ideas that will surely pump you up.
1. Hit the water.
Are you an adrenaline junkie who loves the water? Then, you'll surely want to add white water rafting, water skiing, and jet boating to your list of activities. Oh, and don't forget cliff diving!
2. Go fishing.
Do you prefer a water activity that doesn't spell extreme? Fishing's the answer! This activity will calm your mind and boost your mood.
3. Watch the birds.
Bird watching is another outdoor hobby that's good for the mind and soul. Looking at flying birds allows you to contemplate and reflect on your life, with your brain induced to think only of peaceful thoughts.
4. Explore trails.
Whether you're a hiking enthusiast or not, use Great Outdoors Month as an opportunity to explore your local wildlife refuges, forests, parks, and historical sites. Who knows, you might even stumble upon a hidden gem!
5. Camp with your family.
Spend quality time with your spouse and kids by camping in the wilderness. Plan a weekend trip and be sure that you have all the activities and food ready. Whether it's at the lake, mountains, or a popular campsite, nothing beats the feeling of enjoying the natural scenery with your family.
6. Volunteer at a local outdoor organization.
Give back to Mother Nature by participating in a community clean-up drive, tree planting, or anything that involves protecting our environment.
7. Be a responsible citizen.
The easiest way to protect our planet is by caring for it. You can show you care if you throw your trash properly, recycle bottles, conserve water, use reusable bags, and walk instead of driving your way to a nearby shop. These can all make a difference.
Turn Your Old Beater into a Beacon of Hope
Want to know how you can help save the life of a breast cancer patient and receive a top tax deduction at the same time? Simply make a vehicle donation to Breast Cancer Car Donations.
If you have an old car, motorbike, watercraft, or any other type of vehicle that you no longer use, handing it over to us will empower you to become a local hero and a happy recipient of a handsome tax write-off at the same time!
We'll auction off your vehicle and hand over the proceeds to our IRS-certified 501(c)3 nonprofit organization partners. This will help them in providing uninsured breast cancer patients with easy access to medical facilities where they can undergo full treatment. These charities also use the funding to offer their beneficiaries with free breast cancer screening as well as other breast cancer prevention and education services.
Aside from the tax deduction that you'll get, you'll also benefit from our free pick-up and towing services, which are available in all parts of the country.
For more information about our donation program, you may check out our FAQs page. If you can't find there the answers you're looking for, you may ask us directly by calling us at 866-540-5069 or by leaving us a message here.
Donate a Car and Get Rewards

Are you ready to save lives and receive tax rewards in return? Donate your unwanted vehicle today! Get in touch with us at 866-540-5069 or fill out our online donation form now!