Eat Your Greens, It's Fresh Veggies Day!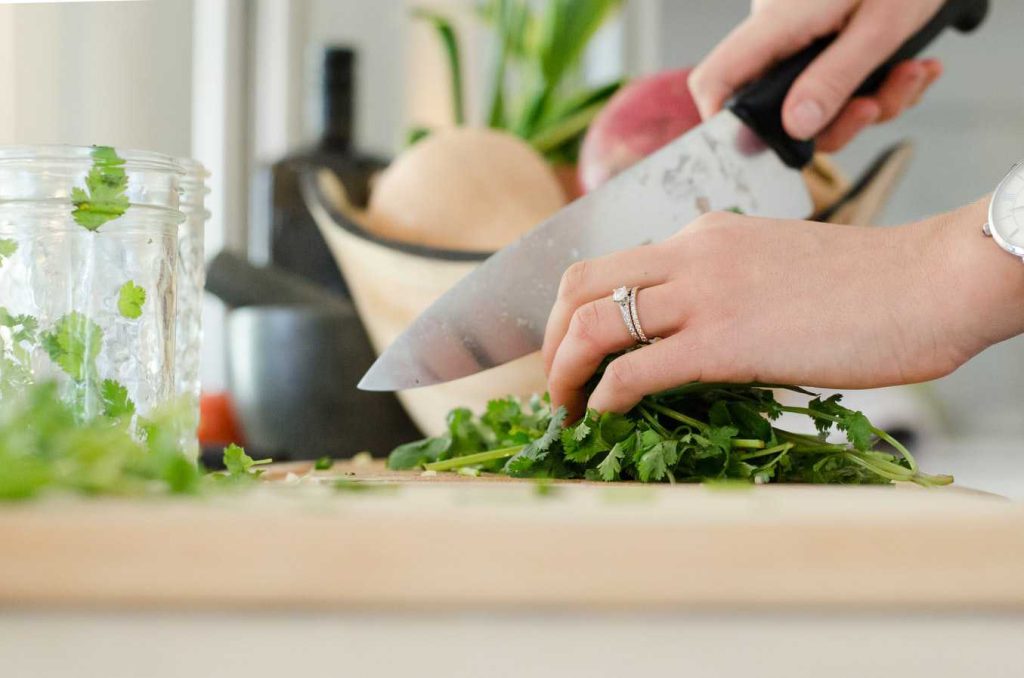 Know the 4 Benefits of Going Meatless on June 16th
The 16th of June is a special date for vegetarians and vegans alike. If you happen to be one of them, you might have already marked your calendar by now. It's the time when everybody is encouraged to make healthy lifestyle choices by eating green. That's right, it's Fresh Veggies Day!
Whether it's a bowl of carrot soup, a dish of freshly made salad, or a glass of avocado smoothie to start your morning, including veggies in your diet is extremely important. Rich in nutrients such as fiber, folate, potassium, and vitamins A, C, and E, they are just what our bodies need to remain healthy and protected from diseases and infections.
Unfortunately, most of us don't get enough vegetables in our daily diet. Research shows that only 10 percent of Americans consume the recommended two to three servings of veggies per day. Hopefully, Fresh Veggies Day will change that.
4 Benefits of Eating Vegetables
When you were a child, your parents would often tell you to eat your veggies. Now that you're all grown up, a part of you probably regrets skipping your mom's fried cauliflower and sweet potato pie. You might already have your own kids by now, and this time, it's you persuading them to eat their vegetables.
So, why should we add veggies to our daily eating routine? Here are four reasons why:
1. They keep your digestive system healthy.
Since most veggies are high in water and potassium, they will help your body release excess salt and toxins while allowing it to replenish healthy fluids simultaneously. By flushing out unwanted sodium, you'll experience less bloating.
2. They help you lose weight.
Ask any lean person you know what they normally eat, and we're putting our two cents that they'll mention veggies! What's great about vegetables is that they make you feel full for a longer period than most foods despite having fewer calories. This means that you can spend a day with only three veggie meals to satisfy your appetite.
3. They provide healthier and younger skin.
Who needs cosmetic products when you have your greens to give you a glowing appearance? Veggies are rich in vitamin C, which provides many skin benefits, such as eliminating wrinkles and speeding the healing process of burns and wounds. Now we know why they're called glow foods!
4. They help you live longer.
If you want to live to be a hundred years old and even beyond that, then you better start a plant-based diet now! Thanks to the essential nutrients found in vegetables, eating them may reduce your chances of developing serious health problems such as heart disease, diabetes, Alzheimer's, and obesity.
How to Celebrate Fresh Veggies Day
Not sure how to celebrate this health-filled day yet? These ideas might work for you:
Support your local markets by buying fresh produce.
Host a potluck dinner and have each of your guests bring a veggie dish.
Try a traditional vegetarian recipe from another country.
Take your family out to a vegan restaurant.
Grow a small vegetable garden.
Trade your junk foods for veggie snacks.
Start your morning with a vegetable smoothie.
Help Breast Cancer Victims Beat the Disease
Did you know that you can use your old and unwanted vehicle as a weapon against breast cancer? Yes, you can! Hand it over to us at Breast Cancer Car Donations and we'll show you how it's done!
We are fully committed to serving uninsured and underserved individuals who require breast health services. We do this by raising funds for our charity partners through the sale of donated vehicles.
In other words, we'll sell your automobile and use the proceeds to help our nonprofit partners in providing their beneficiaries in your area with vital services such as financial assistance, easy access to medical facilities for their treatment, counseling, breast cancer screening, and other breast cancer prevention and education services.
Since our charity partners are IRS-approved 501(c)3 nonprofit organizations, your donation will entitle you to receive a hefty tax deduction. You'll also benefit from our fast and free towing services, which are available in all 50 states.
You can donate almost any type of vehicle regardless of its condition. If you're interested to learn more about our work, feel free to visit our FAQs page. Should you have any concerns or questions, call us at 866-540-5069 or leave us a message here. Our donation specialists will gladly help you out.
Stand Up to Breast Cancer Now!

There's no better time than now to bring hope to breast cancer-stricken women in your community. Your auto donation can mean the world to them. Call us at 866-540-5069 or click here to begin.