Easy Ways to Spread Joy on International Day of Happiness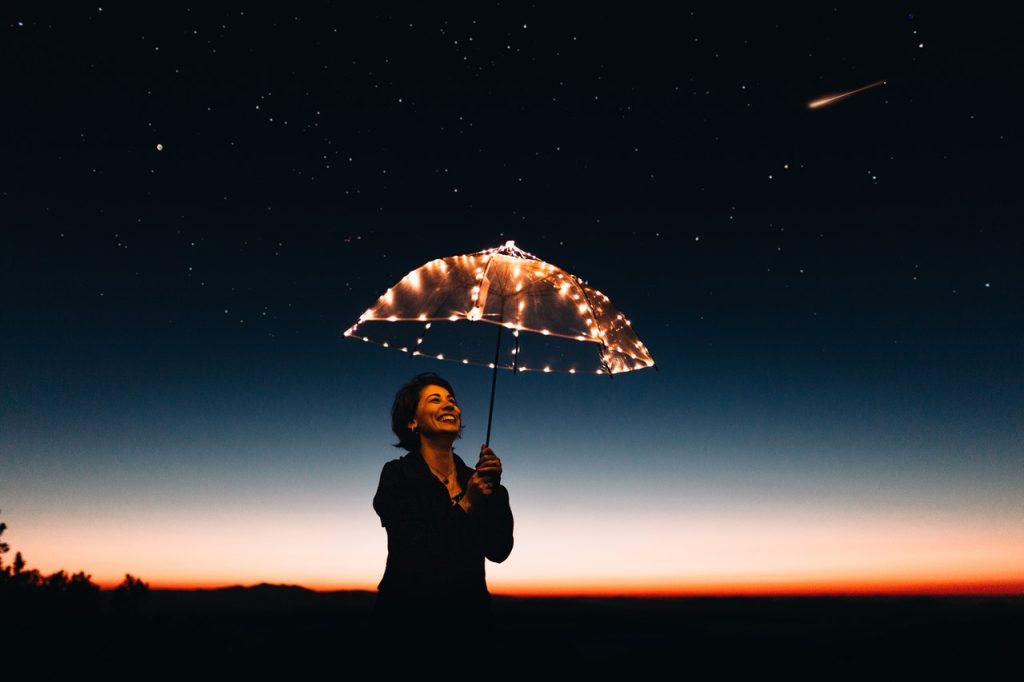 Say Yes to Happiness on March 20th!
Whether it's getting a raise, catching up with your long-time buddy, or finally spending some quality me-time, you can't deny that such moments can bring you immense joy. Even the littlest of things in life would be enough to turn that frown upside-down. At the end of the day, we all just want to be happy.
On the 20th of March, you might see lots of beaming smiles in your neighborhood. Don't be surprised to hear giggles and laughter in your workplace, either. If you're not aware yet, it's the International Day of Happiness!
This holiday was launched by the U.N. in 2012 to promote happiness in all parts of the globe. It encourages each one of us to make the world a better place by spreading nothing but positivity to everybody around us. It also serves as a gentle reminder to choose and embrace happiness, no matter how difficult life gets.
Happiness is Contagious — Here Are Ways to Spread It
Putting a huge smile on someone else's face doesn't require a lot of effort, nor does it have to involve buying them fancy stuff. Anything as simple as paying a sincere compliment can make their entire day. Here are some of the other easy ways you can do to be a ray of sunshine to others:
1. Surprise your loved ones.
Everyone loves surprises! Surprise the people closest to you by sending them tokens of appreciation or by treating them to an afternoon coffee.
2. Offer to perform chores.
Give your friend or neighbor a day off at home by volunteering to do a few of their household tasks for them. Trust us, they'll be extremely grateful.
3. Celebrate the day with a delicious feast.
Special occasions like the International Day of Happiness give us opportunities to get together with our family and dearest friends. Bonding over a hearty feast is one of the best ways to do it. Have a barbecue party, a sit-down dinner, or a picnic at the park.
4. Volunteer.
Giving back to your community gives you a feeling of satisfaction like no other. More importantly, you get to support the needy individuals in your area and those who are working in the charity of your choice. Volunteer your time at a soup kitchen, help build a Habitat for Humanity home, or teach arts and crafts to orphans.
5. Give and receive hugs.
Hugs just make us feel better, wouldn't you agree? We hug others when we're happy, excited, sad, or to comfort them. Give out free hugs not just to your loved ones but even to strangers! Who knows how many hugs you can get in return?
6. Flash your shiniest smile.
Infect the people around you with positivity by giving them your picture-perfect smile. Besides brightening up someone's day with your pearly whites, smiling can also uplift you. Just be sure not to overdo it as others might find it a bit too forced.
7. Be there for someone.
If you know anyone who's been feeling down, use this day to offer them your ears. Let them vent as much as they want while you listen to them attentively.
8. Do small acts of kindness.
Hold up the door for the person behind you. Let someone skip ahead of you in a line. Help an old man carry his grocery bags to his car.
Breast Cancer Sufferers Deserve to Be Happy
With the high cost of treatment and the unbearable pain breast cancer patients have to endure almost every day, finding happiness might seem a tall order for them.
However, you can do something to make things less burdensome for them and even help them beat the life-threatening disease. All you have to do is donate a vehicle you no longer need to us at Breast Cancer Car Donations.
We'll sell your vehicle through an auction and use the proceeds to support our breast cancer-focused nonprofit partners, helping them deliver comprehensive breast health services to their beneficiaries. Thanks to your generous contribution, uninsured and destitute breast cancer patients in your community can gain free and easy access to medical facilities where they can undergo screening, diagnosis, full treatment, and follow-up care.
To repay you for your charitable contribution, we'll send you the 100% tax-deductible sales receipt of your vehicle via mail. This receipt serves as your ticket for claiming the maximum tax deduction in the next tax season.
We will also haul off your unwanted vehicle at no cost to you. We offer free towing to our donors in all parts of the U.S., which means we can collect your donation wherever you are in the country.
While getting a top tax deduction already sounds great, nothing beats the feeling of knowing that you'll be touching the lives of breast cancer sufferers in your community with your vehicle donation.
We accept nearly all types of vehicles regardless of their age or condition. There's no reason to feel embarrassed about donating a car that's barely working or one that has dents or scratches.
For more information on our donation program, feel free to visit our FAQs page. If you have any concerns, you may reach out to us here or call us at 866-540-5069.
Celebrate International Day of Happiness with Us!

Transform your clapped-out vehicle into a source of joy for breast cancer victims today. Call Breast Cancer Car Donations at 866-540-5069 or fill out our online donation form now!