Earth Day: 5 Ways to Help Save Our Planet by Supporting Sustainable Fashion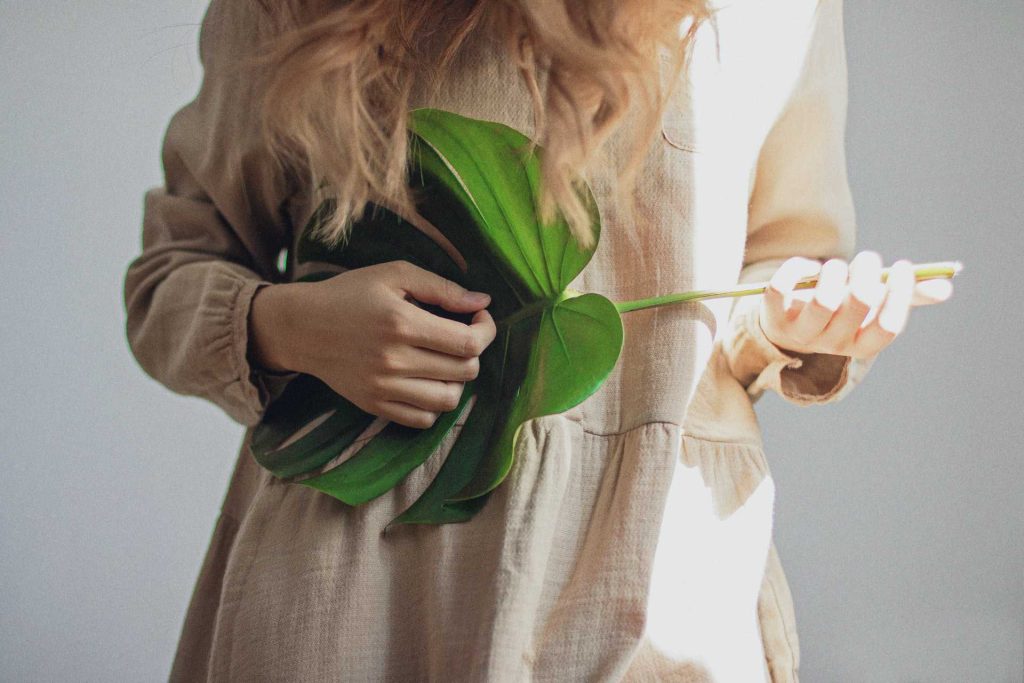 Help Eliminate Textile Waste!
Nations all over the world have long been experiencing the effects of climate change and other environmental issues such as pollution, overpopulation, deforestation, ocean calcification, ozone depletion, and loss of biodiversity. As such, leaders have been clamoring to reverse the impact of centuries-old damages that Mother Nature has been silently suffering from.
On Earth Day this April 22nd, nations will once again try to solidify their citizens' commitment to saving the planet for future generations. Participated by more than a billion people from 193 countries, the annual celebration involves cleanup activities, education campaigns, and other efforts to encourage action that the Earth desperately needs.
How You Can Help Save Earth By Supporting Sustainable Fashion
If you've seen the light and want to become a champion for Mother Earth, there's no better time to start becoming one than on Earth Day. Ways to save the planet are plentiful, but if you're just getting started, you may want to focus on one aspect of sustainability to be able to commit to it.
You may be surprised to know that one of the main culprits for the burgeoning waste is clothes thrown away by people. An industry report states that on average, consumers throw away 60% of their clothes within the first year. In 2050, if the trend continues, it is estimated that 150 million tons of clothing waste will clog landfills.
Sustainable fashion is one way of saving Earth. Simply said, the practice involves utilizing products, processes, activities, and actors that aim to achieve a carbon-neutral fashion industry that's built on equality, social justice, animal welfare, and ecological integrity.
Here's how you can support sustainable fashion, thus helping save our planet.
1. Support sustainable fashion brands that create less waste.
Rather than supporting brands that produce cheap quality materials that contribute to the mountains of textile waste already in the landfills, opt for sustainable brands that do not focus on fast fashion trends but rather, utilize long-lasting and sustainably sourced materials that can be used for long periods.
2. Support sustainable fashion brands that implement fair labor practices.
Support sustainable fashion brands that are known for their fair labor practices and wages for their workers. Support companies that create a healthy working environment for their employees and oppose those that exploit their workers and allow them to work in deplorable conditions.
3. Support sustainable fashion brands that produce less carbon footprint.
Support sustainable fashion brands that use biodegradable materials from natural or recyclable sources. Turn away from those brands that utilize materials such as plastic, acrylic, and nylon which consume more energy to produce and dispose of.
4. Support fashion brands that use sustainable cotton alternatives.
From production to use, the quality of materials used for clothes has an impact on the resources used during its life cycle. Roughly 2,720 liters of water are used to make one cotton shirt and 7,000 liters to make one pair of cotton jeans. Support fashion brands that opt for sustainable alternatives to cotton such as linen, hemp, and organic cotton. These use up little to no water during the production phase and it also does not require as much water to wash them.
5. Support sustainable fashion brands that save animal lives and protect our ecosystem.
Support sustainable fashion brands that implement cruelty-free practices and use alternatives to leather and fur, thus helping save animal lives and protecting our ecosystem.
You Can Help Save Lives, Too
As you do your part to save our planet in celebration of Earth Day, you may also want to help save the lives of the needy members of your local community who are living with breast cancer. You can do that by simply donating any vehicle you can spare to us at Breast Cancer Car Donations.
We serve as the online vehicle donation partner of leading nonprofit organizations that are dedicated to fighting breast cancer. We collect donated vehicles and sell them off through auctions, with the proceeds going to our nonprofit partners. These nonprofits use the funding we give to finance their critical programs and services aimed at saving the lives of uninsured and indigent breast cancer patients.
They provide their beneficiaries with financial assistance to cover the costs of their treatments, doctor consultations, hospital fees, medications, follow-up care, and other essential health care services. They also provide them easy access to top medical facilities for their treatment. Other beneficiaries get to receive free breast cancer screening and diagnosis as well as prevention and education services.
You'll get ample rewards for your vehicle donation. Since our charity partners are IRS-certified 501(c)(3) nonprofit organizations, your charitable contribution will qualify you to receive the maximum tax deduction in the next tax season.
We also offer free vehicle removal services in all parts of the country. Just give us your complete address and preferred time for pickup, and we'll coordinate with a licensed towing company to get the job done. You don't even have to be around when our driver arrives to collect your vehicle.
Even more valuable than the material perks that await you is the priceless feeling of joy and satisfaction you'll experience with us, knowing that your vehicle donation will be used to help save lives.
You can donate almost any type of vehicle regardless of its age or condition. Aside from cars, we also accept motorcycles, RVs, golf carts, snowmobiles, boats, jet skis, and many more. Find out more information about this here.
If you're interested to see how our simple and easy donation process works, visit our FAQs page. For inquiries or concerns, feel free to reach us anytime through our toll-free hotline at 866-540-5069 or write to us here.
Be a Bringer of Hope to Breast Cancer Sufferers Today!

By donating to us your old and unwanted car, you can make a real difference in the lives of the breast cancer sufferers in your community. Such a gift will surely bring them hope. Call Breast Cancer Car Donations at 866-540-5069 or fill out secure our donation form to start saving lives now!