Distracted Driving Awareness Month: 6 Dangerous Distractions Behind the Wheel You Need to Avoid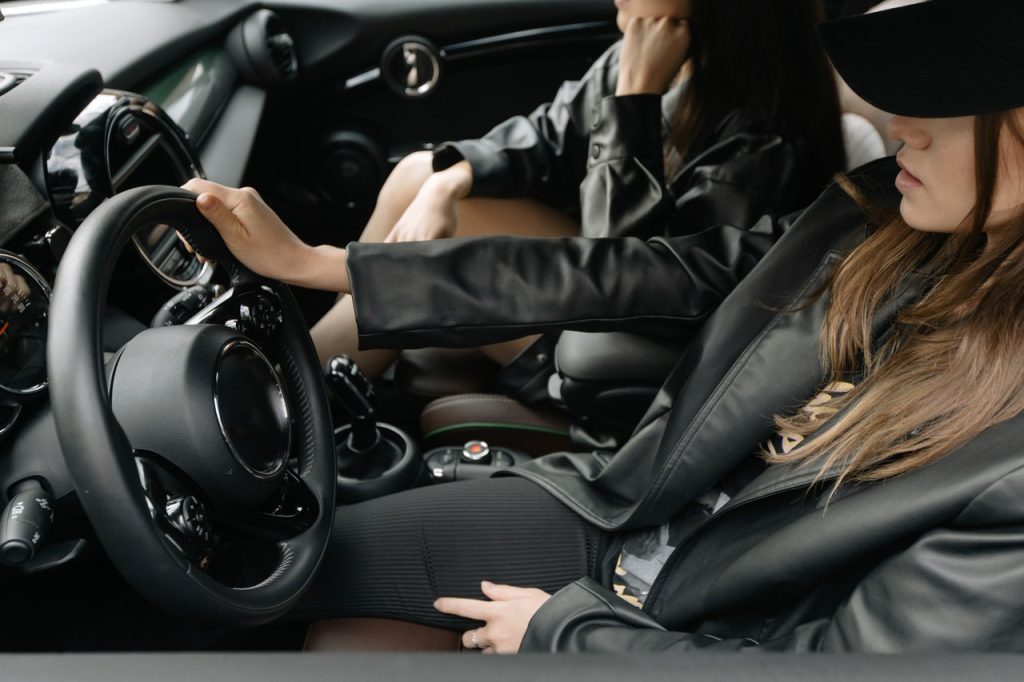 This April, Be More Mindful of Safe Driving Practices
We observe Distracted Driving Awareness Month in April. The month is devoted to promoting activities that seek to raise awareness about the perils of distracted driving for motorists and pedestrians alike.
You may be guilty of distracted driving if you're driving while doing another activity that takes your attention away from driving. This increases your chance of figuring in a motor vehicle crash.
Did you know that every day, about eight people in the United States are killed in crashes due to distracted driving? That's according to the Centers for Disease Control and Prevention.
In 2018, over 2,800 people were killed and an estimated 400,000 were injured in crashes linked to distracted driving. Of the number, about one out of five were people who were not inside vehicles. They were walking, riding their bikes, or doing some other activities other than driving.
The Most Common Forms of Distracted Driving
To learn how to drive more safely, you need to be aware of the different forms of distracted driving and avoid doing any of them. Here are the most common distractions you need to shun while behind the wheel.
1. Texting while driving
One in four car accidents in the United States is caused by texting while driving. Using cell phones while driving is a big no-no for drivers. Avoid reading or responding to text messages while on the road. To prevent accidents, you can download apps that read out loud the text messages on your mobile phone so you don't miss out on them.
2. Using the GPS
Using the GPS while driving is also a common distraction for drivers who feel the need to focus their attention on getting the right directions to their intended destinations. Checking the map while behind the wheel removes your focus on the road, which could be dangerous not only for you but for others on the road as well. If you're doing this form of distracted driving, try to adjust your GPS in such a way that you have a clear view of it without having to remove your eyes on the road. You can also turn up the volume so you could rely on the verbal directions coming from your GPS instead of constantly watching the route map.
3. Passengers causing distractions
Many drivers admit to losing their focus on the road because of the actions taken by their passengers. When they get engaged in verbal exchanges with the people inside their vehicle, such as when talking to their kids quarreling or throwing tantrums in the backseat, their concentration is adversely affected, increasing the possibility of them figuring in a road accident. To assure safety for you, your passengers, and others on the road, make sure that your passengers are all buckled up. Tell them to refrain from engaging you in a conversation. For your kids, provide them with everything they may need before hitting the road to lessen the chances of them throwing tantrums or quarreling with each other.
4. Smoking
Lighting up, grabbing a cigarette, and putting ashes in an ashtray can take your concentration off the road.
5. Applying makeup
Some female drivers squeeze in the little time they have while caught up in traffic or while waiting for the traffic light to turn green to apply make-up on their faces and do other beauty rituals. This reduces their concentration on the road. If you're guilty of doing this practice, correct it by doing your beauty rituals before leaving home. Otherwise, simply wait until you have safely parked your car before working your magic with your mascara, blush, and lipstick.
6. Eating and drinking
Grabbing a bite while on the road is not a mortal sin, but eating and drinking while driving could present some risks, especially when you accidentally spill your food on your clothes or when you have to dip your fry in ketchup, which could remove your focus on the road.
Here's How You Can Help Save More Lives
Distracted Driving Month presents you with opportunities to promote safe practices while on the road to save lives. Here's another great way of saving lives: Donate your unwanted vehicle to us at Breast Cancer Car Donations. We'll use your donation to ensure that destitute breast cancer patients in your area get the treatment and health care they need to survive.
Our team will place your auto up for auction, with the proceeds going to our charity partners. These reputable IRS-approved 501(c)(3) nonprofit organizations provide comprehensive breast health services to all who need them.
Thanks to your gift, needy breast cancer patients in your area will be able to gain easy access to top cancer centers as well as receive financial assistance to help cover the costs of their treatments, doctor consultations, hospital fees, medications, and other essential health care services. Other beneficiaries get to receive free breast cancer screening, diagnosis, as well as cancer prevention and education services.
As our token of appreciation for your charitable contribution, we'll promptly send you by mail the 100% tax-deductible sales receipt of your vehicle after its auction. This receipt will allow you to claim the highest possible amount of tax deduction in the next tax season.
We'll also haul off your unwanted vehicle at a date, time, and place of your choice. And we won't charge you even a single dollar for it.
However, those material perks may pale in comparison to the greatest reward you'll get when you donate a vehicle to us — the priceless feeling of satisfaction for doing something that can help save the lives of breast cancer patients.
We take almost all types of vehicles regardless of their age or condition. Head over to this page to check out the different types of vehicles that we've been getting from our donors.
For more information about Breast Cancer Car Donations, including our quick and easy donation process, feel free to visit our FAQs page. Got any questions or concerns? Send them here or talk to us anytime through our toll-free hotline at 866-540-5069.
Help Breast Cancer Sufferers Today!

Lend a helping hand to the needy women in your community who are struggling with breast cancer. A simple vehicle donation can leave a lasting impact on their lives. It can help them win their battle against cancer. Call Breast Cancer Car Donations at 866-540-5069 or fill out our secure online donation form now!