Daylight Saving Time Ends on November 7th: 5 Useful Tips to Help Your Body Adjust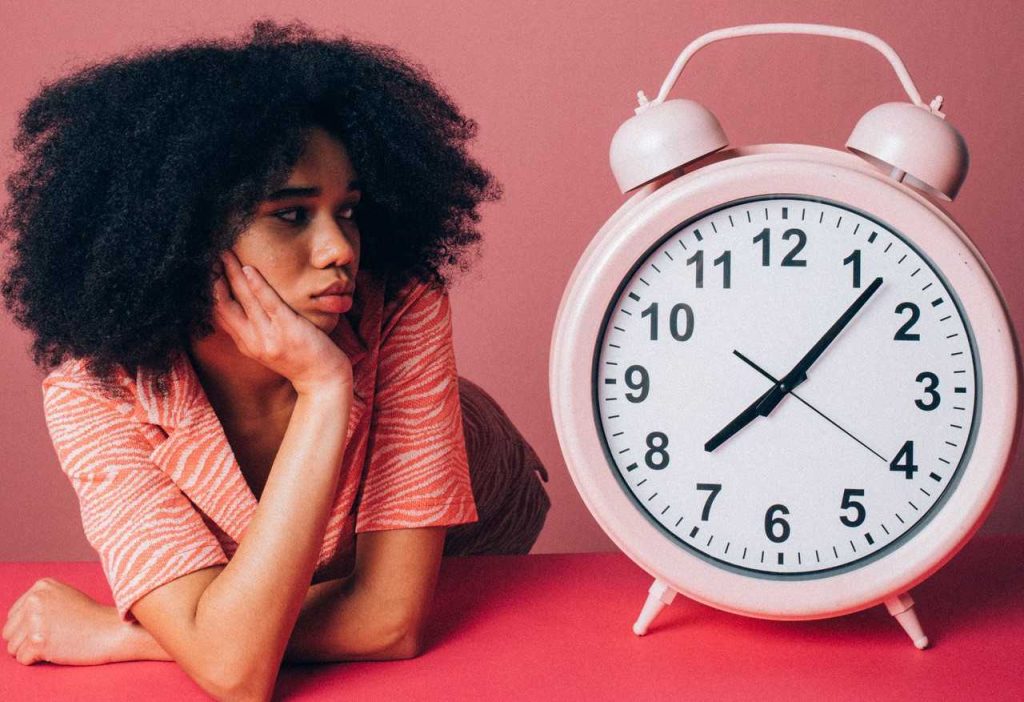 Here's What You Can Do to Prepare for the Time Change
Daylight Saving Time, or DST, is the practice of moving our clocks forward by an hour during the summer months and turning them back also by an hour when it gets colder again. The practice is meant for people to make better use of natural daylight.
The United States begins DST at 2:00 a.m. on the second Sunday in March. That's when our clocks are set back by an hour. We then revert to standard time on the first Sunday in November. That's November 7th this year. In the U.S., each time zone switches at a different time. However, some U.S. territories do not observe DST. They include the states of Arizona and Hawaii as well as American Samoa, Guam, Puerto Rico, the Virgin Islands, and the Commonwealth of Northern Mariana Islands.
DST is a practice that was first conceived by Benjamin Franklin in an essay titled "An Economical Project" when he was in Paris in 1784. The one credited with the modern concept of DST, however, was a British entomologist named George Hudson, who proposed the idea in 1895.
The adjustment needed whenever DST starts or ends is different for everyone. The hour that's gained or lost affects not only our schedules but also our internal body clocks.
To help you better prepare for the end of DST, Breast Cancer Car Donations offers these five useful tips:
1. Gradually adjust your schedule.
Shift your schedule ahead of the time change. Slowly change your sleeping schedule by 20 to 30 minutes later each day. This way, you'll get your body acclimated to the new time on the clock when DST ends.
2. Consistency is key.
Don't make erratic changes to your schedule on the week before DST ends. Don't pull all-nighters or stay in bed for more than 8 hours.  Keep things consistent before the time adjustment happens.
3. Make sure you get enough sleep.
Get enough rest for at least a week leading up to November 7th. A healthy sleep routine will make the one-hour change less problematic.
4. Slowly push back your dinner schedule.
Food is a major driver of our circadian rhythm, our body's internal process that regulates sleep. A week before DST ends, eat dinner later than usual to help you get used to a new schedule for eating.
5. Get more daylight exposure.
Use natural sunlight to get your circadian rhythm tuned to the new hours. Get sun exposure as much as possible on the morning after the time change.
Mark the End of DST with a Car Donation
The twice-a-year time change affects our body clocks, and this has been linked to increased health risks such as depression, obesity, heart attack, car accidents, and even cancer. Experts say this is because the time change affects our circadian functions, which in turn leads to dysfunctions in our metabolic, behavioral, and cognitive abilities.
Speaking about cancer, consider extending a helping hand to the struggling breast cancer patients in your local area. You can easily do that by donating any vehicle that you no longer need to us here at Breast Cancer Car Donations. We'll make use of your donation to try and save the lives of these patients.
Many individuals diagnosed with breast cancer don't have the financial resources to pay for the high costs of their treatments. With your unwanted car, you can help them access the life-saving medical support that they need.
We'll sell your vehicle through one of the top auction houses within our network. We'll then transfer the proceeds to our breast cancer-focused charity partners. These IRS-approved 501(c)(3) nonprofits use the funding to sustain their delivery of breast cancer assistance services to their beneficiaries, particularly those who are uninsured and lack the financial means to pay for the prohibitive costs of treatments.
Other beneficiaries get to receive free breast cancer screening and prevention and education services.
You won't be going home empty-handed after making your donation. Your gift will entitle you to receive the maximum tax deduction in the next tax season.
We'll also provide you with our professional car pickup and towing service that you won't have to pay for.
However, the best reward you'll get is not a material thing. It's the joy and satisfaction of knowing that your donation will be used to help save lives.
Breast Cancer Car Donations operates in all 50 states plus the District of Columbia. This means you can become a vehicle donor and get your free vehicle towing regardless of where you're located.
We accept nearly all vehicle types in our donation program. We even accept vehicles that are no longer in running condition.
Know more about our quick and hassle-free donation process by checking out our FAQs page. You can also call us through our toll-free hotline at 866-540-5069 or leave us a message here if you have other concerns or inquiries.
Give Breast Cancer Patients a Fighting Chance Today!

Be a hero to suffering breast cancer patients when you hand over your unwanted car to Breast Cancer Car Donations. Let's turn your old ride into a symbol of hope for despondent women battling this life-threatening disease. Give us a call at 866-540-5069 or fill out our online donation form now!