Dash Cam Pros and Cons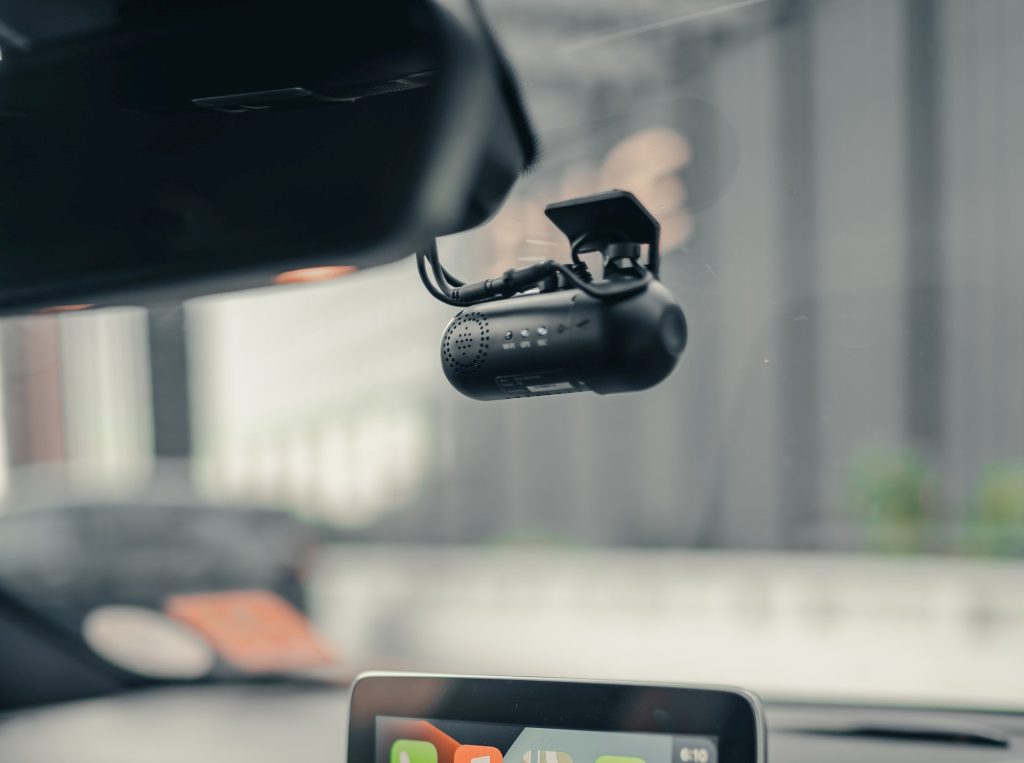 Learn More About Dash Cams Here
Have you ever wondered if installing a dash cam in your car is worth it? Although these devices are now widely available at affordable prices in the market, you may still be wondering if you really need one.
While a dash cam can bring certain advantages, it presents some disadvantages as well. Before you decide to make a purchase, it's best to take a step back and find out everything there is to know about dash cams.
What Is a Dash Cam?
A dash cam or dashboard camera is a small digital device that a driver can install in their vehicle. Besides capturing the view of the road as seen through the vehicle's front, side, or rear window, the dash cam also continuously records the view. In the event of an accident or road rage incident, the dash cam footage can be used to prove that the driver wasn't at fault.
You can find dash cam models that record both video and audio inputs. More advanced units have accelerometers that can sense an impending crash and preserve the footage taken just before the accident happens. You also have the option to purchase dash cams that come with GPS, which you can use to determine vehicle speed.
What Are the Advantages of Using a Dash Cam?
Having a dash cam in your car gives you these four main advantages:
1. It offers enhanced protection.
One of the biggest benefits of installing a dash cam is the enhanced protection it gives you if you're ever in a collision with another vehicle or you've witnessed an accident. The video footage on hand won't give any room for guesswork about who was to blame. This means you have supporting evidence that you can present when you're talking to the police, attorneys, and insurance companies.
2. It provides additional security.
Should you decide to install a dash cam that features GPS functionality, you'll get added security. This can be very helpful if your vehicle is stolen because it will help you locate and recover your car.
3. Insurers will give you reduced insurance premiums.
Insurers often recognize a dash cam's accident prevention feature. For this reason, most auto insurance companies give discounts on insurance premiums to car owners who have dash cams mounted on their vehicles.
4. It encourages safe driving.
Since a dash cam can capture a driver's dangerous moves behind the wheel, drivers who've installed these devices on their cars naturally make better driving decisions. Some dash cam models even score drivers after each journey. The higher your score, the more responsible you are when it comes to taking your vehicle to the road.
What Are the Disadvantages of Using a Dash Cam?
There are also four main disadvantages of having a dash cam in your car.
1. It can distract you.
A dash cam can distract you while you're driving because it's positioned on your vehicle's dashboard or windscreen. Moreover, it can also create a blind spot especially when you're using a bigger model.
2. It can be intrusive.
The idea of having a video camera capturing every move they make can make some people uncomfortable.
3. It can invade your privacy.
If your dash cam has Wi-Fi, it can automatically upload footage to your social media unless you customize its settings.
4. It can encourage car theft.
Dash cams are often positioned in plain sight and are powered by 12v sockets that can easily be dismounted. For this reason, this can potentially encourage car theft.
Thinking of a Meaningful Way to Retire Your Old Car?
If you're ready to retire a car that you've been using for years, we'd like to invite you to donate it to us at Breast Cancer Car Donations. With such a donation, you can help ease the financial burden of struggling breast cancer patients in your community and potentially save their lives.
We'll sell your vehicle through an auction and use the proceeds to support the critical services being provided by our breast cancer-focused charity partners. These IRS-certified 501(c)(3) nonprofit organizations use the funding to provide indigent or low-income breast cancer patients with financial assistance and easy access to top medical centers where they can undergo full treatment, including surgery, chemo, and radiation therapy. Other beneficiaries get to receive free breast cancer screening, follow-up care as well as cancer prevention and education services.
You will also greatly benefit from your donation. You'll be entitled to claim the maximum tax deduction after we mail you the 100% tax-deductible sales receipt of your vehicle.
Also, we'll be hauling off your unwanted car without charging you a single dime for it.
The best reward you'll get, however, is the priceless satisfaction you'll feel for doing a life-saving charitable act.
In case you're wondering what vehicles we usually accept, check out this page. Regardless of your car's age or condition, as long as you have proof of ownership for it, we'll gladly take it. We can collect your donation anywhere in the United States.
For more information on our vehicle donation program, including our quick and convenient donation process, feel free to check out our FAQs page. If you have any questions or concerns, call us anytime through our toll-free hotline at 866-540-5069 or send us a message here.
Help Extend Lifelines to Breast Cancer Patients Today!

Don't miss this opportunity to help extend lifelines to the suffering breast cancer patients in your community. Your car donation can potentially free them from the deadly grip of cancer. Call Breast Cancer Car Donations at 866-540-5069 or fill out our secure online donation form now!