Cyber Monday on November 29th: 5 Safety Tips to Follow When Shopping Online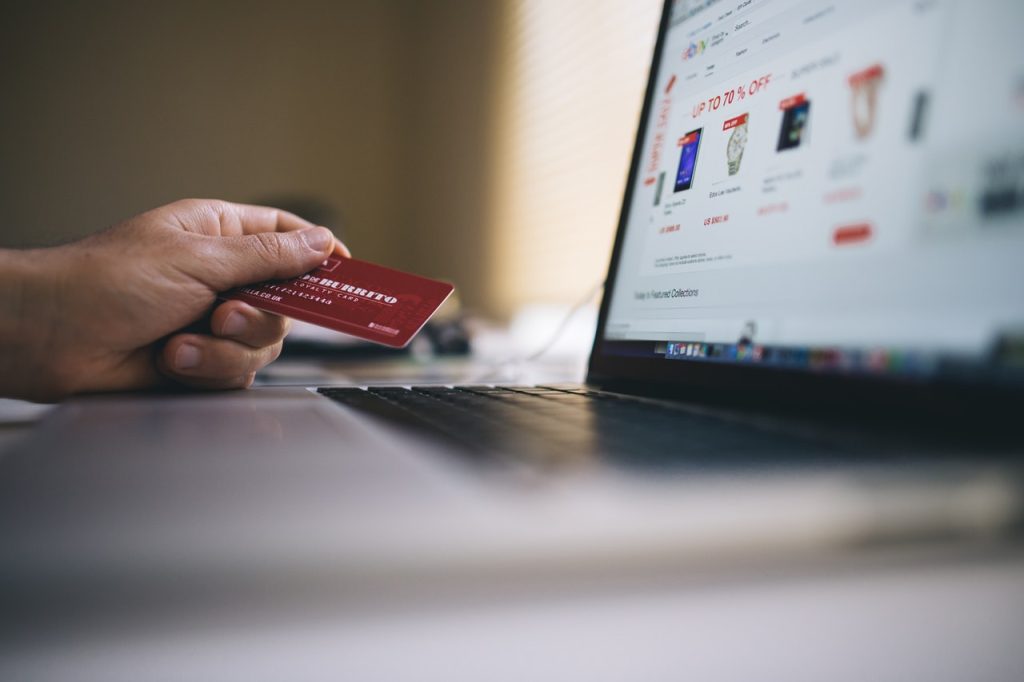 Learn How to Keep Cyber Thieves Away
Cyber Monday on November 29th this year is one of the best times to go shopping online. With huge discounts and free shipping available on most online stores, the online shopping bonanza is the perfect day to kick off the holiday shopping season.
However, you shouldn't let all the deals and promos distract you from keeping yourself secure on the internet. Cybercriminals also look forward to Cyber Monday as it gives them the perfect opportunity to launch scams and steal information from unsuspecting consumers.
In 2020, the total spending during Cyber Monday reached almost $10 billion. For both online retailers and cybercriminals, it's one of the most lucrative days of the year.
To make sure that your credit card details and personal information remain safe and secure, you need to be extra cautious while looking for the latest bargains on Cyber Monday.
Breast Cancer Car Donations offers these five cyber safety tips for a secure shopping experience:
1. Be wary of fake websites.
One of the most common ways cybercriminals use to trick online shoppers is by duplicating trusted shopping websites. Double-check the address of the site you're accessing and watch out for subtle changes to make sure it's legitimate.
2. Use a credit card instead of a debit card.
Using a credit card when shopping online offers additional protection. If someone steals your credit card details and makes fraudulent purchases, your bank is likely to reimburse you straight away and cancel the stolen card. If you use a debit card, however, the thieves who stole it can just clear out your account and you'll have a harder time reclaiming your money.
3. Steer clear of deals that are too good to be true.
If you find online advertisements or email offers announcing unbelievable deals, take them with a grain of salt. They might lead you to fake sites, download a virus on your device, or allow scammers to steal your credit card information.
4. Update your security software.
Outdated anti-virus software makes your device vulnerable to being exploited by cybercriminals. It may not be able to identify the latest threats and may allow malicious programs to go undetected. Update your security software before you head online for your Cyber Monday shopping. If you haven't installed any yet, you can find the latest ones available here.
5. Use a different password for all your accounts.
The password you use for Facebook should be different from the one you use for your Amazon account. Using the same password can potentially allow hackers to access all your accounts, putting you at greater risk of identity or credit card theft.
Help Save Lives With a Simple Car Donation
Excited to start your Cyber Monday shopping spree? You're pretty lucky if all that's worrying you is your shopping budget. Some residents in your community have much bigger worries. They include those who are grappling with life-threatening diseases such as breast cancer.
Sadly, some of these breast cancer patients may not be able to undergo urgent treatment because they simply cannot afford its prohibitive cost.
You can help ease their suffering by simply donating any vehicle you no longer need to us at Breast Cancer Car Donations.
We'll sell your vehicle through an auction and use the proceeds to support the breast cancer assistance programs of our charity partners. These IRS-approved 501(c)(3) nonprofits provide uninsured and low-income breast cancer patients with financial aid as well as easy access to medical centers where they can undergo full treatment. These charities also provide breast cancer survivors with follow-up care. Other beneficiaries get to receive free breast cancer screening and prevention and education services.
In exchange for your generosity, we'll have your car picked up and towed for free wherever your vehicle is located within the United States. Your donation will also entitle you to receive the maximum tax deduction in the next tax season.
However, the best part about your car donation is the deep sense of personal satisfaction you'll experience, knowing that you'll be making a huge difference in the lives of needy breast cancer patients in your community.
We accept nearly all vehicle types in our donation program. You can donate even non-working vehicles.
For more information about our quick and hassle-free donation process, feel free to visit our FAQs page. You can also call us through our toll-free hotline at 866-540-5069 or leave us a message here if you have certain concerns or inquiries you want us to address.
Help Breast Cancer Sufferers In Your Area Today!

Your unwanted car can help save lives. By donating it to us, you can help save the lives of despondent women battling breast cancer in your community. Call Breast Cancer Car Donations at 866-540-5069 or fill out our online donation form now!