Coronavirus Pandemic: Ways to Stay Fit and Active at Home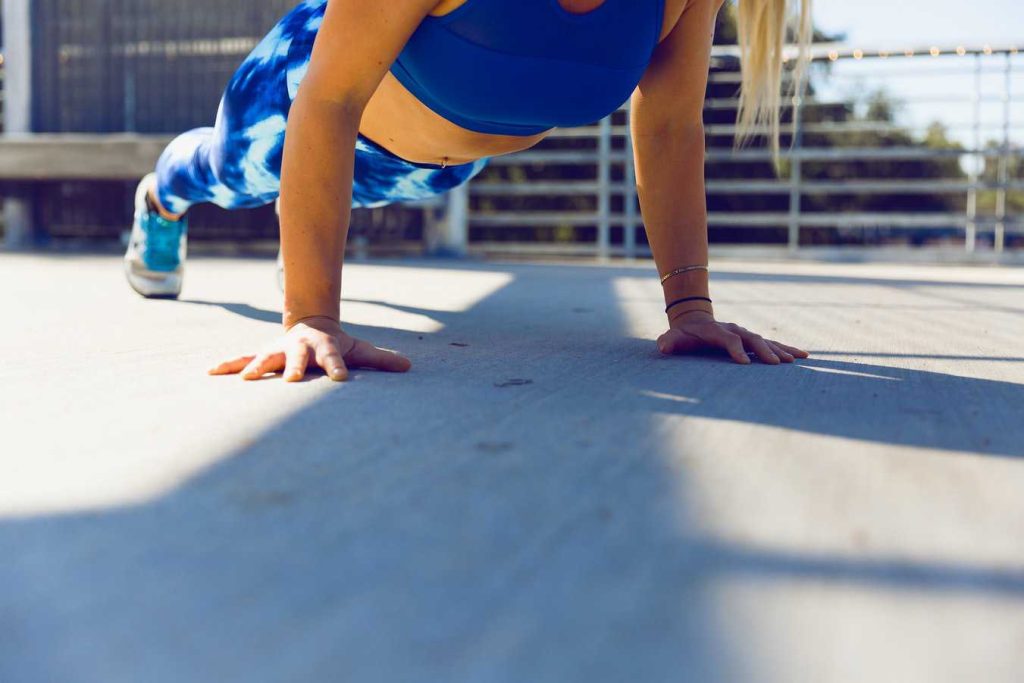 Coronavirus Pandemic: Ways to Stay Fit and Active at Home – Lots of Physical Activities You Can Do Indoors
Due to the stay-in-place and social distancing measures imposed by governments worldwide to prevent the spread of the highly infectious and deadly novel coronavirus, people will need to stay at home for an indefinite period. Unfortunately for those who have made the gym a huge part of their daily routine, they're left with no choice but to exercise in their own place.
Whether you're a fitness buff or you've been training for a marathon or any sporting activity (that's now canceled), it's only natural that you'd feel distraught over those preventive measures. The thought of you losing your momentum and having to start over again is just disheartening. Even if you're not the physically active type, being indoors for weeks can take a toll on your overall well-being.
The good news is that there are plenty of physical activities you can do while stuck inside your home. You may not have the necessary equipment, but there are always alternatives to choose from. Plus, you pretty much need just your body, the right space, and a ton of energy to do the work. Here are some exercise ideas:
1. Do bodyweight exercises.
Although bodyweight workouts are relatively short, they can help you shed off those pounds in just a few weeks. Whether it's high-intensity interval training or circuit training, you'll be able to burn those calories while building strength and endurance at the same time.
There are several things to love about bodyweight exercises. You can perform them anywhere and anytime. You don't need any equipment, and you'll be able to target all the important muscle groups with simple movements. Check out this guide to get started.
2. Look for online workout resources.
With plenty of time on your hands, why not make use of the internet to study and try a variety of workout routines? From yoga and cardio training videos to downloadable basic exercise manuals, the internet offers you a wealth of resources for home workouts. You'll even come across video tutorials such as setting up a home gym or blog posts that teach you how to make your own exercise regimen.
If you plan to achieve your fitness goals while you're under home quarantine, you might want to consider signing up for online workout classes or better yet, hire a personal online fitness coach. That way, you'll have a professional providing you with a fitness program that's individualized to your needs and guiding you every step of the way.
3. Use the stairs often.
Did you know that three rounds of 20-second fast stair climb a day can boost your cardiorespiratory fitness? This exercise will lower your risk of heart disease and enable you to maintain a fit physique. Just be sure to avoid much contact with the handrails.
4. Take breaks.
If you're working remotely, make it a habit to take regular breaks from sitting continuously in front of your laptop for every half hour that passes. Stand up and walk around the room or head out to your garden to get a breath of fresh air. Spending a few minutes walking around, stretching, and simply moving your whole body can be enough to energize you.
5. Play with your dog.
Got a four-legged member in your family? This stay-at-home period is the perfect opportunity to bond with your pet! While playing fetch inside the house doesn't sound like a good idea, there are various indoor activities you can do with your adorable pup.
Take Part in a Life-Changing Advocacy
We at Breast Cancer Car Donations would like to invite you to support our advocacy of helping breast cancer patients overcome their affliction. If you happen to own an old beater that's ready for disposal, donate it to us for the benefit of these patients. We will sell it through auction and use the funds to support our nonprofit partners, giving them additional financial resources to provide a range of comprehensive breast health services to more of their beneficiaries. Their services include financial assistance, easy access to medical facilities for their beneficiaries' treatment, counseling, breast cancer screening, and other breast cancer prevention and education services.
To repay you for your charitable contribution, we'll provide you with our free pick-up and towing services wherever your vehicle is located in the country. Your donation will also entitle you to receive a maximized tax deduction in the next tax season.
As for the types of vehicles we normally accept, you can check them out here.
If you have inquiries or concerns regarding our donation process, please contact us at 866-540-5069 or leave us a message here. You may also learn more about our work by browsing through our FAQs page.
Help Save Lives Today!

Destitute breast cancer patients struggling to survive badly need assistance, especially in times like these. Your vehicle donation can help save their lives. Call us at 866-540-5069 or fill out our online donation form now!