Collector Car Appreciation Day: Top Reasons Why Millennials Like Collecting Classic Cars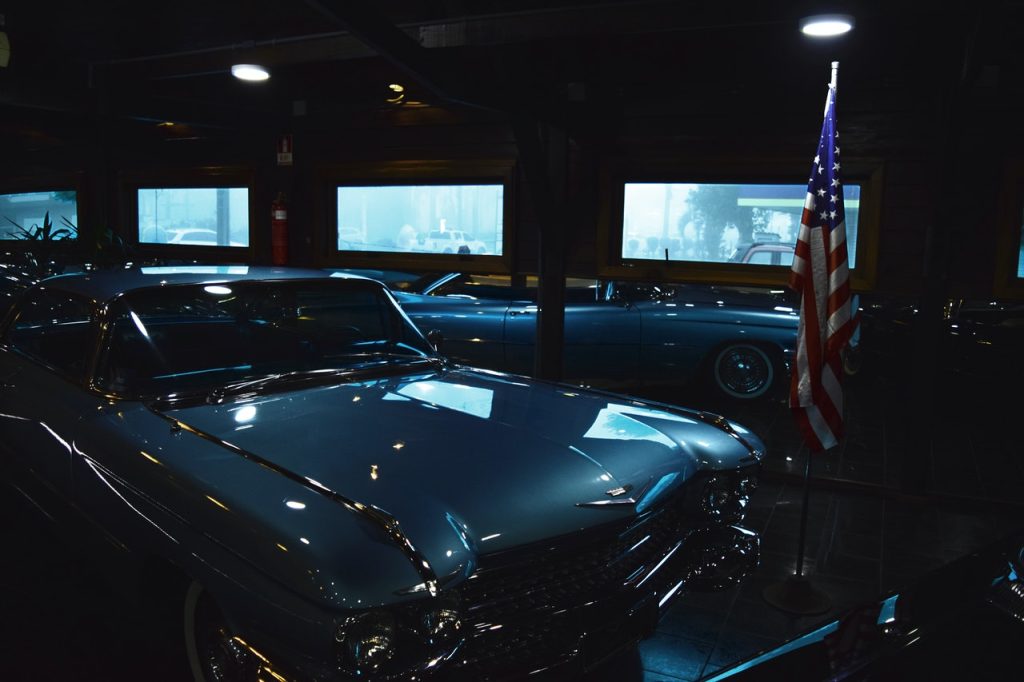 The Appeal of Vintage Cars Only Deepens with Time
While some people collect postcards or stamps, others collect classic cars. If you think that the passion for vintage car collecting hobby ended with the baby boomer generation, think again. Many of today's younger millennials are surprisingly determined to keep this beloved hobby alive.
In celebration of Collector Car Appreciation Day on July 9th, Breast Cancer Car Donations invites you to find out why the demographics for classic car auction attendees are getting younger.
What Makes Vintage Car Collecting Appealing to Many Millennials?
While the rise of online auctions is rapidly changing the landscape of the collector car market, millennials participating in classic car auctions are evolving the platform. Besides making purchases over the web, they mix classic styling with modern comfort while putting driving or feature aspects at the center. If you're wondering why the younger generation likes collecting vintage cars, check out their reasons:
1. They get slices of history.
Young classic car collectors believe that vintage cars capture particular periods of history's defining moods or spirits. These cars give glimpses of how they survived the years. They also come with personal accounts of their previous owners. Since classic cars are usually pre-packed with stories that speak of the real-life experiences of real people rather than multinational corporations, they're more valuable than brand-new modern cars.
2. They like the nostalgia.
While younger car buyers appreciate the classic pre-war, post-war, and American muscle cars, they also love to reminisce about vehicles that they either drove as teens or aspired to drive but couldn't afford back then. While purchasing cars built between the late 1970s to early 1990s can't bring back their teenage years, those vehicles can allow them to recreate and relive great memories.
3. They think vintage cars are great investments.
The resale value of a classic car can be more than half the cost of a brand-new car. For this reason, vintage car collectors can get to sell a one-of-a-kind vehicle for more than what they had paid for it.
Collecting Clunkers Instead? Here's What You Can Do
Collecting well-maintained and still glossy vintage cars is one thing, but keeping rusty and worn-out vehicles is entirely another. If you have such clunkers, you can put them to good use by donating them to support a worthy cause. When you hand over even one of them to us at Breast Cancer Car Donations, we'll use it to help save the lives of needy and desperate breast cancer patients in your local community.
Our team will put your donated vehicle up for auction, with the proceeds going to our breast cancer-focused charity partners. These IRS-approved 501(c)(3) nonprofit organizations cater to uninsured and destitute women needing comprehensive breast health services.
Thanks to your gift, indigent breast cancer patients in your area will be able to gain easy access to top cancer centers as well as financial assistance to cover the costs of their treatments, doctor consultations, hospital fees, medications, and other essential health care services. Other beneficiaries get to receive free breast cancer screening and prevention and education services.
In exchange for your donation, you will be entitled to receive the maximum tax deduction in the next tax season. We'll mail you the 100% tax-deductible sales receipt of your vehicle after its sale.
We also offer our donors free professional towing services anywhere in the United States. Plus, we have a team of donation experts to handle all the required paperwork. In short, you can leave everything to us!
Even more valuable than those material perks, you'll get to experience the satisfaction of making a charitable act that can help save lives.
We accept nearly all types of vehicles, including those that need a lot of work. Feel free to visit this page to learn what else you can donate aside from cars.
Head over to our FAQs page for more information about Breast Cancer Car Donations, including our quick and convenient donation process. If you have any questions or concerns, don't hesitate to write to us here or call us anytime through our toll-free hotline at 866-540-5069.
Give Your Old Car a New and Worthy Purpose Today!

If your car has already lost its power and appeal, you can give it a new and worthy purpose by using it to help save lives. Donate it to Breast Cancer Car Donations by calling 866-540-5069 or filling out our secure online donation form now!