Coffee Lovers, Rejoice! October 1st Is International Coffee Day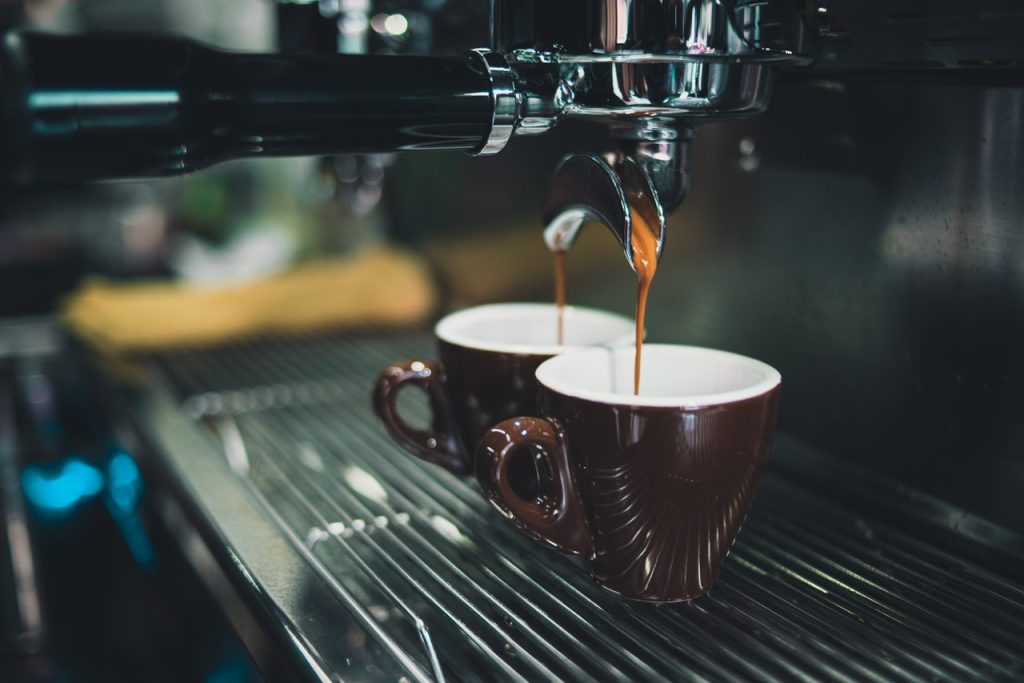 Get to Know Some Astonishing Facts about Coffee
For some people, their day doesn't start without having a freshly brewed cup of coffee. Here in the United States, it's been estimated that over 400 million cups of coffee are consumed every day. That number is more than the population of the entire country!
Indeed, coffee has become an integral part of our lifestyle and culture and has grown into a multi-billion-dollar industry.
Expect many of us to profess our love for coffee on October 1st when we celebrate International Coffee Day. To perk you up as you join in the celebration, here are some astonishing facts about coffee:
The first webcam was invented partly because of coffee. Scientists at Cambridge University wanted so much to avoid having an empty coffee pot that they invented this device so they could check on whether their coffee pot was about to go empty and needed a refill.
The country with the highest coffee consumption in the world is Finland.
Coffee wasn't always the top breakfast drink in the United States. It used to be beer.
40% of the world's coffee is produced by one country — Brazil.
25 billion coffee cups are consumed every day globally.
Want your coffee to stay warmer longer? Add cream!
Coffee is so effective that even just smelling it can wake you up.
Espresso comes from the Italian word for "pressed out."
The biggest cup of coffee was made in Honduras in 2018. It contained 18,000 liters of the beverage, thus breaking the Guinness World Record for the biggest cup of coffee. The cup was enough to fill 120,000 regular cups of coffee.
Coffee beans are actually seeds. They're just called beans because of their shape.
Did You Know that Your Old Car Can Help Save Lives?
Coffee can perk you up as you start your day. However, your good mood may quickly evaporate upon seeing your old and battered car squatting forlornly in your garage. If that cranky machine is causing you endless headaches and breaking your bank account with its never-ending repairs, it's time to let it go!
Hand it over to us at Breast Cancer Car Donations and we'll give it the worthiest of purpose — that of saving lives.
We will auction off your donated vehicle and use the proceeds to support the life-saving mission of our charity partners. These IRS-certified 501(c)(3) nonprofit organizations use the funding we give them to provide uninsured and indigent breast cancer patients with financial assistance to cover the costs of their hospital fees, medications, and follow-up care. These patients are also given easy access to medical centers where they can undergo surgery, chemotherapy, radiation, and other types of treatment they need to overcome their affliction.
These charities also provide breast cancer survivors with follow-up care, including laboratory work, annual mammograms, and free medical checkups five years after remission. Other beneficiaries also get to receive free breast cancer screening and prevention and education services.
As our donor, expect to receive valuable rewards, including getting entitled to receive the maximum tax deduction in the next tax season.
You will also benefit from our free pickup and towing service.
Above all, you'll have the ultimate pleasure and satisfaction of doing something extraordinary that can help save lives.
We are affiliated with several licensed towing companies all over the country, so if your car isn't parked in your driveway or garage, we can still collect it from any location within the country.
We welcome almost all types of vehicles, even damaged ones that are hardly running.
Donating to us is quick and easy. Check out this page to see how convenient it is to donate your unneeded vehicle to Breast Cancer Car Donations.
For more information, head over to our FAQs page. If you have any questions or concerns, feel free to call us anytime through our hotline at 866-540-5069. You may also write to us here.
Turn Your Unwanted Car into a Lifesaver Today!

You can turn your old and unwanted auto into a life-saving tool. Hand it over to us, and we'll use it to help save the lives of breast cancer sufferers in your community. Call Breast Cancer Car Donations at 866-540-5069 or fill out our online donation form now!