Childhood Cancer Awareness Month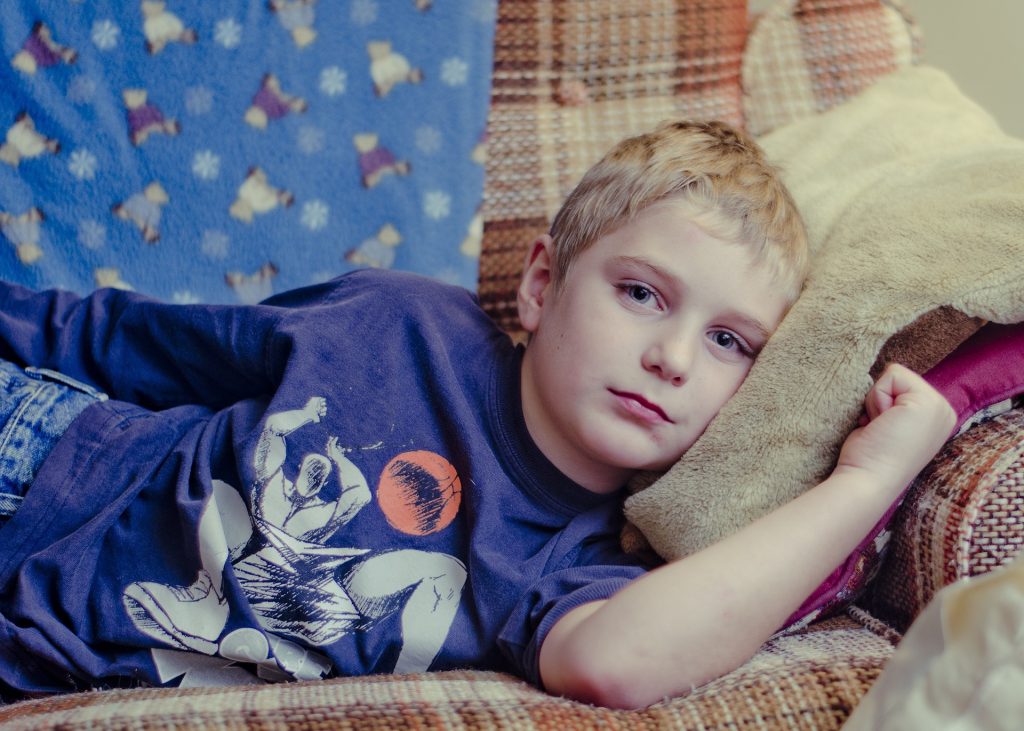 Childhood Cancer Awareness Month: How You Can Support Young Cancer Victims
One of the most heartbreaking moments for a parent is hearing news that their child has cancer. While this life-threatening disease is more common among adults, kids and teens can also fall prey to it. Join us in raising awareness of this condition this September as we observe Childhood Cancer Awareness Month.
Before anything else, here are some facts and figures about childhood cancer that you should know about:
Every year, more than 300,000 children in the world are diagnosed with cancer.
Globally, 43 children are diagnosed with the disease every day.
In the U.S., an estimated 15,780 children under the age of 21 are diagnosed with cancer annually, with 25 percent of them unable to survive.
About 1 in 285 American children will be diagnosed with the disease before they turn 20.
Sixty percent of patients who survive cancer would suffer from late effects such as heart failure, infertility, and secondary cancer.
Six is the average age for children afflicted with the disease.
These overwhelming numbers are the reasons why Childhood Cancer Awareness Month was created. The event stresses the importance of educating ourselves with the different types of cancer that affect children and adolescents, what we can do to support them and their families, and how we can contribute to cancer research and treatment.

How You Can Join the Fight against Childhood Cancer
This September, we encourage you to join us at Breast Cancer Car Donations in raising childhood cancer awareness. Let's build hope for those children afflicted with this dreadful disease. Let them know they're not alone in the biggest fight of their young lives and that many of their fellow Americans are rallying behind them.
Here are the activities you can do to show your support for these children:
Host a childhood cancer awareness talk in your community. Invite an oncologist or even a survivor to be the guest speaker.
Hold a fundraising event for patients.
Post on social media informative materials on childhood Share infographics.
Educate others through creative leaflets and brochures.
Volunteer at a children's ward.
Donate to a cancer charity.
Help Raise Funds for Breast Cancer Patients, Too
While you're busy spreading public awareness on childhood cancer, you might also want to get involved and support a related cause. This time, we're talking about breast cancer, a disease that affects one in eight American women, with over 200,000 diagnosed with the disease every year and over 40,000 succumbing from it.
You can make a significant contribution in the fight against breast cancer by donating to us a vehicle you no longer need or want. We at Breast Cancer Car Donations will turn your donated vehicle into a financial resource to support the programs of our reputable nonprofit organization partners that are in the frontline in the war against breast cancer. These nonprofits use the funding they get from us in providing comprehensive breast health services, including breast cancer treatment, to all Americans who need assistance.
It's easy to support our mission. All you need to do is call us at our toll-free 24/7 hotline 866-540-5069 or fill out our online donation form. You can also visit our FAQs page or contact us online for more information on our car donation process, the tax deductions and other rewards that await our donors, the types of vehicles you can donate, and other details.
We accept vehicle donations anywhere in the United States since we have car donation programs in all 50 states.
Are you ready to join the fight against breast cancer to mark Childhood Cancer Awareness Month? Call us at 866-540-5069 to get started with your car donation.