Certified Nurses Day: 3 Impactful Ways of Honoring Our Brave and Dedicated Nurses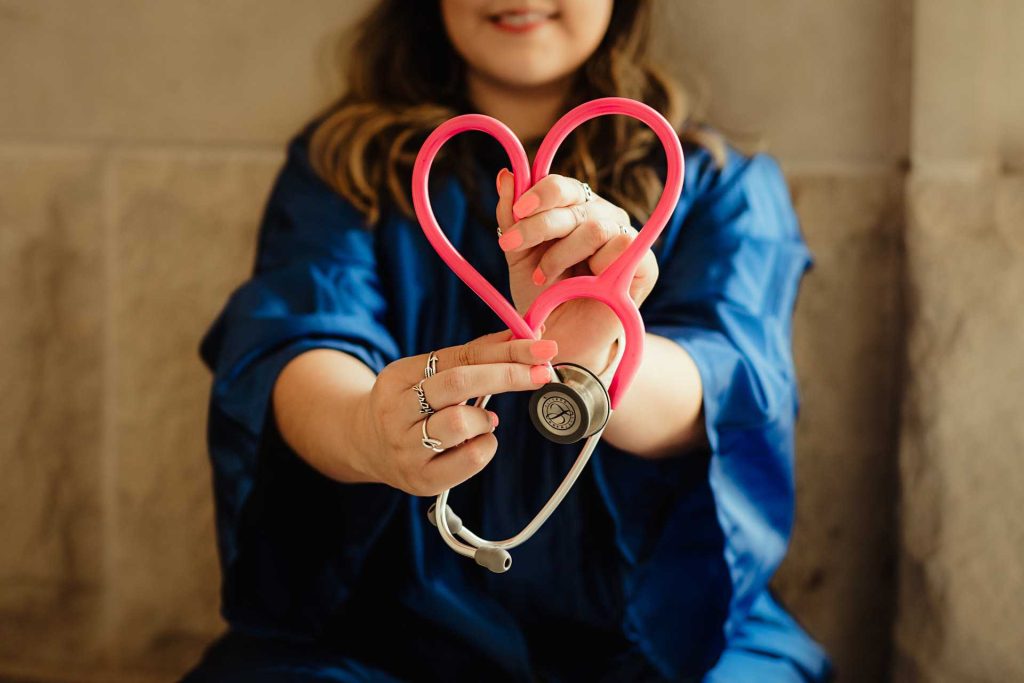 Time to Pay Tribute to Our Pandemic Heroes
With the pandemic bringing deaths, grief, and fear to millions of people worldwide for over two years now, nurses have undoubtedly become our modern-day superheroes. As frontliners in the battle against the dreaded coronavirus, they have been spending endless hours providing the best care to patients amid the overstretched health care systems in many countries.
Nurses and other health care workers played a huge role in saving the lives of countless Americans during the height of the pandemic.
That's why it's only fitting for our nation to acknowledge its utmost gratitude and appreciation to our nurses on their special day — that's Certified Nurses Day on March 19th. The event recognizes the dedication and excellence shown by American nurses.
Typically, this day is celebrated by employers, certification boards, education facilities, and healthcare providers through events that honor nurses who have dedicated their lives to taking care of sick people.
How You Can Honor Our Nurses on Certified Nurses Day
Not all heroes wear capes. Many of them wear scrubs and caps. During these extraordinary times, these heroes deserve to know that they're well appreciated for their invaluable service. Breast Cancer Car Donations shares three impactful ways of honoring our nurses:
1. Share your stories about your experiences with nurses.
Do you have a memorable story about how a nurse helped you recover from your illness? Has a nurse inspired you to take on the same profession? Are you a witness to their dedication to service? Certified Nurses Day is the perfect time to share your stories about our nurses to show them that they are highly valued. Encourage your friends to do the same.
2. Give them a platform.
Nurses have been to the trenches, so to speak, during various medical battles. Invite them to share their experiences. At the same time, find out how you can do your part in advancing their causes.
3. Send them your love.
Get your community involved in preparing delicious dishes or treats for nurses working in your local hospitals on Certified Nurses Day. Write them messages of thanks and encouragement to inspire them further in their work.
Take Inspiration from Our Nurses
Nurses are essential in enabling patients to recover from their illnesses. If you want to honor their commitment to service, you can do so by emulating their deeds.
It's simple. All you have to do is donate any vehicle you no longer need to us at Breast Cancer Car Donations. We'll use your donation to help needy breast cancer patients recover from their affliction.
We will auction off your donated vehicle and use the proceeds to support the life-saving mission of our charity partners. These IRS-certified 501(c)(3) nonprofit organizations use the funding we give them to provide uninsured and indigent breast cancer patients with easy access to leading cancer centers in the country as well as financial assistance to cover the costs of their treatments, hospital fees, doctor consultations, medications, and other essential health care services. Our charity partners also provide free breast cancer screening and diagnosis as well as prevention and education services.
As our donor, expect to receive valuable rewards, including getting entitled to receive the maximum tax deduction in the next tax season. You will also benefit from our free pickup and towing service.
Above all, you'll have the ultimate pleasure and satisfaction of doing something extraordinary that can help save lives.
We are affiliated with several licensed towing companies all over the country, so if your car isn't parked in your driveway or garage, we can still collect it from any location within the country.
We welcome almost all types of vehicles, even damaged ones that are no longer running.
Donating to us is quick, safe, and easy. Check out this page to see how convenient it is to donate your unneeded vehicle to Breast Cancer Car Donations.
For more information, head over to our FAQs page. If you have any questions or concerns, feel free to call us anytime through our toll-free hotline at 866-540-5069. You may also write to us here.
Help Save Lives on Certified Nurses Day

You can meaningfully honor our nurses on Certified Nurses Day by carrying on with their mission of helping save lives through your car donation. Call Breast Cancer Car Donations at 866-540-5069 or fill out our secure online donation form now!