Celebrate National Gardening Exercise Day on June 6th With These 3 Exercises Every Gardener Should Try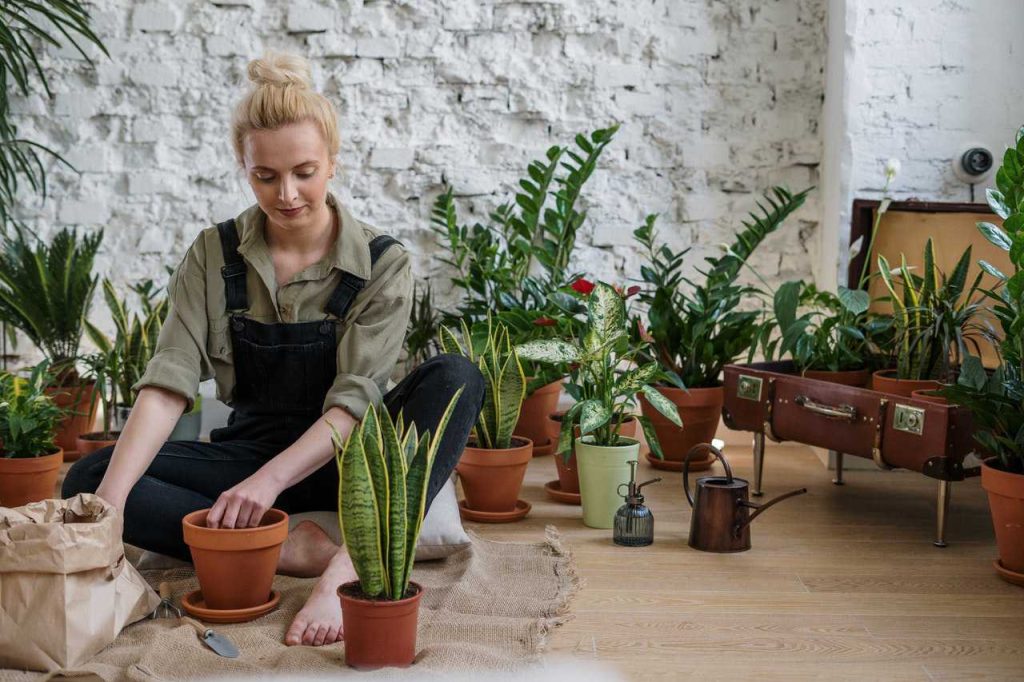 Get Your Body Ready to Experience the Joys of Gardening!
Whether you're a seasoned gardener or it's your first time converting a portion of your lawn area into a swath of planting beds, you may find gardening to be a lot of hard work. This hobby can leave you with tired and sore muscles after spending a good number of hours shoveling, raking, pushing wheelbarrows around your yard, pulling weeds, and lifting bags of compost. However, there's something magical about seeing things grow and flourish under your care.
Aside from the fact that interacting with flora relieves your stress, improves your mood, and gives you a sense of accomplishment, it's also a good excuse to exercise. Needless to say, putting in the effort for regular garden maintenance requires full-body movements. If you're serious about gardening, you need to condition your body for it.
Top 3 Gardening Exercises You Should Try
Who says you have to purchase expensive exercise equipment or hit the gym to stay in shape? A gardening hobby can help you keep your mind and body fit. Since June 6th is National Gardening Exercise Day, Breast Cancer Car Donations has pulled together this list of gardening exercises you should try.
1. Squats
Squats are exercises that keep your thigh muscles, hamstrings, quads, hips, and buttocks strong. Besides promoting muscle growth and development, squats can also build strength in your ligaments. You can start with chair squats before you work your way up to more advanced versions.
Incorporating squats into your exercise routine can condition your body for bending to remove weeds and lifting heavy tools and bags of compost or planters. As you strengthen your lower body muscles, you'll improve your posture, form, balance, and mobility while you're working in your garden.
2. Deadlifts
Deadlifts will work out your lower body and support your torso as you pull the weight from the floor. Since this type of exercise strengthens your quads, glutes, and hamstrings, doing regular deadlifts will train these muscles to serve you well as you bend over to pull weeds of lift bags of topsoil.
3. Lunges
If you're looking to strengthen your legs, correct your posture, improve your range of motion, promote better balance, and increase your muscle mass, you'll want to incorporate a few sets of lunges into your exercise routine. Since garden work requires proper coordination and body balance, you'll thank yourself for doing regular lunges.
Touch Lives of Breast Cancer Patient Today!
Did you know that gardening can be a healthy activity for most breast cancer patients and survivors? It provides them with much-needed relaxation, as well as gentle exercise. Additionally, this hobby offers them opportunities to grow their own fruits and vegetables without the use of pesticides and other toxic chemicals.
While gardening can do wonders in improving the health outcomes of breast cancer patients and survivors, donating your unneeded vehicle to Breast Cancer Car Donations can help save lives.
We'll sell whatever type of vehicle you donate through an auction and use the proceeds to support the critical programs and services of our breast cancer-focused nonprofit partners. These IRS-certified 501(c)(3) nonprofit organizations provide comprehensive breast health services to all who need them, with uninsured and underserved breast cancer patients as their primary beneficiaries.
These patients are given easy access to medical facilities where they can undergo all types of treatment, including surgery, chemotherapy, and radiation treatment.
These charities also provide breast cancer survivors with follow-up care, including laboratory work, annual mammograms, and free medical checkups five years after remission. Other beneficiaries get to receive free breast cancer screening and prevention and education services.
You'll also benefit from your charitable contribution since it will qualify you to receive the maximum tax deduction in the next tax season. Moreover, we'll provide you with our free pickup and towing service. You can get this service wherever you live within the United States.
The most satisfying reward you'll get, however, is the awesome experience of doing an act of charity that will help save lives.
You can donate not just a car but also almost any type of vehicle regardless of its condition.
For more information, head over to our FAQs page. If you have any questions, call us at 866-540-5069 or write to us here.
Touch Lives of Breast Cancer Sufferers Today!

Do a wonderful act of kindness that will surely touch the lives of needy breast cancer patients in your community. Give them a reason to look forward to a brighter tomorrow with your vehicle donation. Call Breast Cancer Car Donations at 866-540-5069 or fill out our online donation form now!