Budget-Friendly Tips on Back-to-School Shopping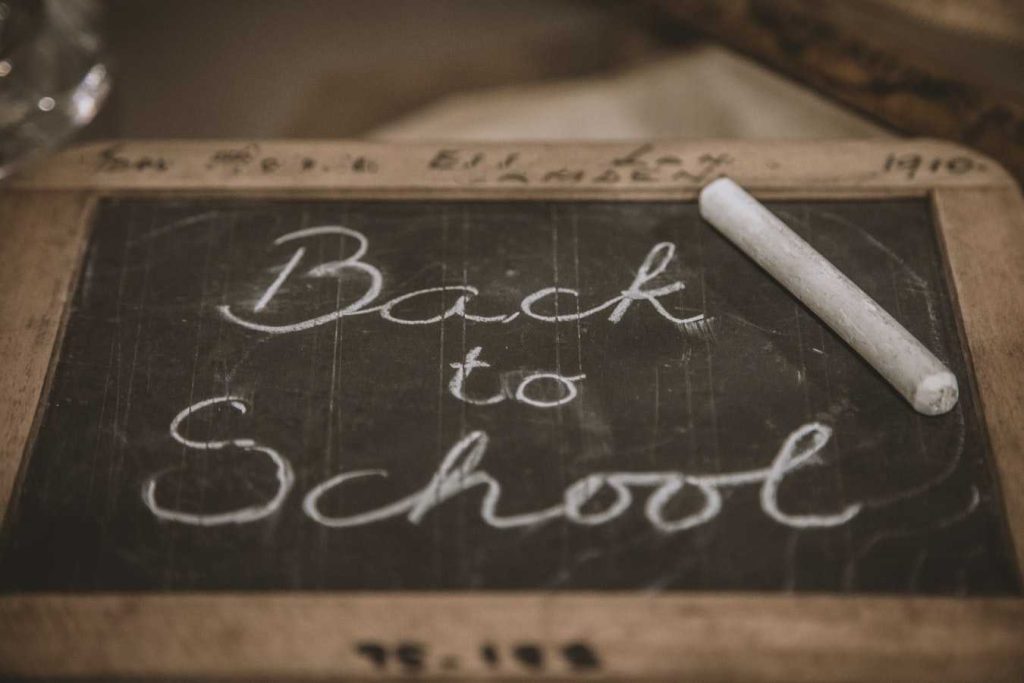 Budget-Friendly Tips on Back-to-School Shopping: How You Can Save Money on Your Child's School Supplies
Soon, summer's out and school is in. It's a bittersweet time for kids and teens as they bid farewell to fun sunny days at the beach, only to be greeted by the smiling faces of their friends at school. As for parents, it can only mean one thing: back-to-school shopping.
There's no denying that school supplies can cost a fortune. From notebooks and pens to your child's everyday clothes and a brand-new bag, you might end up blowing your budget if you don't plan carefully.
The good news is that it doesn't have to be that way. Your child can still go to school feeling confident about their stuff without you having to splurge on fancy items. Here's how:
First things first, ask your school if they provide a list of items so that it will be much easier for you when you do your shopping. If they don't, you can always ask for tips on what to buy. Aside from the usual necessities like pencils and notebooks, most schools require parents to include extras such as sanitary wipes, tissue boxes, and sketchpads on their shopping list.
With a list to guide you, you'd be able to avoid impulse buying, saving you more cash. There's no reason for you to buy anything else, especially if you have a fixed budget.
Use what you already have.
Is your son's backpack still in mint condition? Do his pants and shoes still fit perfectly? It looks like he won't be needing new ones for the school year anymore.
Take a more practical approach by reusing and repurposing old items that you can find in your home. Before heading to the mall, make sure that you've gone through your child's drawer, cabinet, and closet. There's a huge chance that you'll come across dozens of stuff that are still as good as new.
Instead of buying school items that can only last for a few months, it's a good idea to stock up for the whole school year. Buy everything that should be bought while there are still many sales and discounts available. Keep in mind that these prices might go up over the months.
Wise and frugal shoppers would say that doing price comparisons is a convenient way to save money, and we couldn't agree more. While Walmart and Target are popular for their back-to-school shopping deals, one has to be cheaper than the other — which is why you should check out both stores before sticking to one. You might also want to visit the Dollar Tree, as it's known to sell school supplies at very low prices.
Consider buying second-hand items.
Why waste a hundred bucks for a calculator that your high school student will only use for a couple of months? You can save half or even more when you buy one from a thrift store instead. The same rule can be applied when it comes to your child's backpack and apparel.
Take Part in a Worthy Cause

We at Breast Cancer Car Donations would like to invite you to join us in our mission to provide life-saving assistance to breast cancer patients throughout the country, particularly those who lack the means to pay for the high cost of their treatment. By donating to us any vehicle you no longer need, you'll make it possible for them to beat the disease despite their current circumstances.
We'll place your auto donation up for auction, with the proceeds going to our nonprofit organization partners that are in the thick of the fight against breast cancer. These IRS-certified 501(c)3 nonprofit organizations use the funding to sustain their delivery of services to their growing number of beneficiaries. These services include financial assistance to destitute breast cancer patients and their families, easy access to medical facilities for their treatment, counseling, breast cancer screening, and other breast cancer prevention and education services.
To repay you for your charitable contribution, we'll provide you with our free pickup and towing services wherever your vehicle is located in the country. Your donation will also entitle you to receive a maximized tax deduction in the next tax season.
As for the types of vehicles you can donate, you can check them out here. We accept even vehicles that are no longer in the best of shape.
If you have inquiries or concerns regarding our donation process, please contact us at 866-540-5069 or leave us a message here. You may also learn more about our work by browsing through our FAQs page.
Stand Up Against Breast Cancer Today!
Ready to help breast cancer victims win their fight against the deadly disease? Donate your beater today! Call us at 866-540-5069 or fill out our online donation form now!