Boost Self-Esteem Month: 6 Ways to Become a More Confident You This February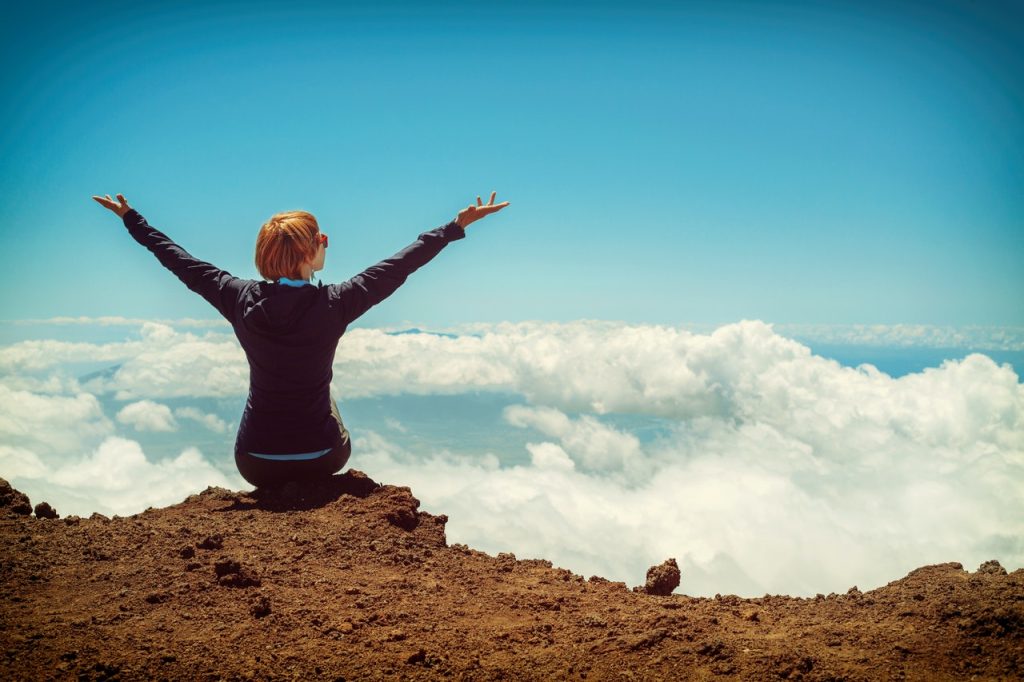 Having Low Self-Esteem? Here's How to Come Out of Your Shell!
It's time for some introspection this February as we observe Boost Self-Esteem Month. If you're unwilling to try new things just because you have a feeling that you might end up embarrassing yourself, or perhaps you get discouraged easily whenever you commit even a tiny mistake at work, this month offers you the perfect opportunity to become more appreciative of yourself despite your flaws and failures.
Having poor self-esteem could take a toll on your overall well-being. You'd find it more difficult to bounce back from challenges and setbacks, and you'd be less motivated to take on certain tasks. Eventually, you'd be grappling with anxiety and depression.
On the other hand, possessing good self-esteem would make you feel more positive not just about yourself but about life in general. Coping with the ups and downs of life wouldn't be something you'd struggle with, and problems wouldn't bother you much. Instead of running away from them, you'd face them and hope, knowing that you'll overcome them.
So, what can you do to give your self-esteem a boost? Here are six proven ways:
1. Practice self-compassion.
Self-compassion is forgiving yourself every time you fail or do something wrong. Rather than blaming or punishing yourself, try talking to yourself as if you were a supportive friend. Bear in mind that everybody makes mistakes. There's no reason to be so hard on yourself.
2. Approach challenges with open arms.
Since people with low self-esteem tend to shy away from difficult situations, taking on a challenge is a great way to improve your self-esteem. However, don't hesitate to seek help when you need it, especially when the going gets extremely tough. What matters is that you get to succeed, telling yourself that backing down will never be an option again.
3. Step out of your comfort zone.
A new and much better life may await you when you move out of your comfort zone, so why not step out of yours now? Don't be afraid to get uncomfortable and explore what's out there. Try a new hobby you've never thought of doing, befriend new people, and just live life as freely as you can.
4. Stop worrying about what others think.
Worrying about what other people think about you will do nothing but drain you emotionally. This may rob you of the opportunity to shine and flaunt what you're capable of. This may also stop you from making your own decisions. Don't let anyone's opinion of you affect your decisions. Focus on your thoughts.
5. Don't be afraid of failures.
Failures can dishearten you. However, understand and accept the fact that failures can actually help you learn and grow, turning you into the person you aspire to be — that is, if you remain persistent in your efforts to succeed.
6. Let go of the toxic people in your life.
There's no point in hanging out with so-called "friends" who are constantly putting you down or have nothing positive to say about you. Do yourself a huge favor by cutting ties with them. Conversely, surround yourself with people who genuinely value you.
Boost the Self-Confidence of Needy Breast Cancer Sufferers
This Boost Self-Esteem Month of February is a great time to amplify the self-esteem and self-confidence of women who are on a breast cancer journey. Many of them are doubtful that they can beat the disease — particularly those who have little financial resources to pay for the prohibitive cost of treatment. This leaves them with no other choice but to sit and wait for a miracle to happen.
What if we told you that you can help make that miracle happen? All you have to do is donate an unwanted vehicle to us at Breast Cancer Car Donations!
Once we get hold of your donation, we will sell it via auction. We'll then use the proceeds to support the life-saving programs and services of our breast cancer-focused nonprofit partners.  Your gift will allow these IRS-determined 501(c)(3) nonprofit organizations in sustaining their delivery of comprehensive breast health services to their beneficiaries.
In particular, more uninsured and destitute breast cancer patients will be given financial assistance and easy access to medical centers that offer various types of cancer treatment and follow-up care. Other beneficiaries can take advantage of free breast cancer screening and other cancer prevention and education services.
Making a car donation to us is the simplest and most convenient way to dispose of an unwanted vehicle. You can make your donation in the comfort of your home with just a short phone call to us.
In exchange for your contribution, we'll mail to you the 100% tax-deductible sales receipt of your vehicle a couple of weeks after it gets sold. With this receipt, you can claim your top tax deduction in the next tax season.
We'll also haul off your unwanted vehicle for free at a date, time, and place of your convenience. You can avail yourself of this service wherever you are in the country since Breast Cancer Car Donations operates in all 50 states plus the District of Columbia.
However, the best reward you'll get is not a material thing. It's the joy and satisfaction you'll experience, knowing that your donation will be used to help save lives.
We accept nearly all types of vehicles, including those that are no longer in good condition.
Feel free to visit our FAQs page to learn more about our donation program, including our quick and easy donation process. If you have any questions or concerns, feel free to contact us through our 24/7 toll-free hotline at 866-540-5069. You may also leave us a message here.
Make a Difference Today!

This Boost Self-Esteem Month, lend a helping hand to the needy women in your community who are struggling with breast cancer. A simple vehicle donation can leave a lasting impact on their lives. It can help them win their battle against cancer. Call Breast Cancer Car Donations at 866-540-5069 or fill out our secure online donation form now!