Books to Inspire Self Love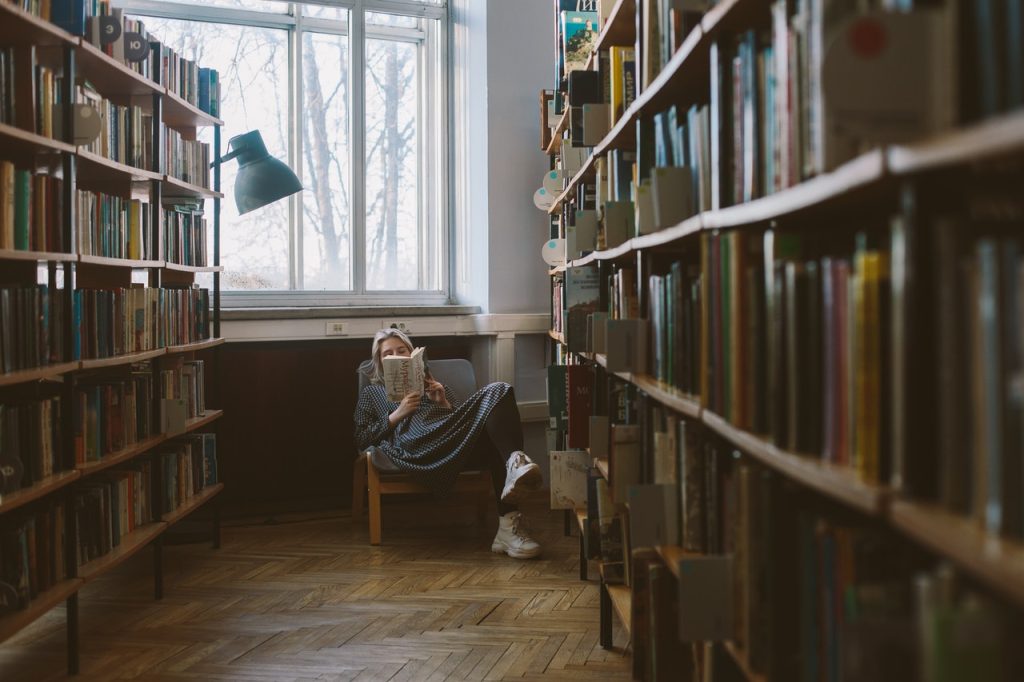 Lift Your Spirits with These Great Reads
Everyone needs a dose of inspiration now and then. One of the best ways to pick up your mood is to get engrossed in a good book, particularly one about self-love to inspire you to be kind to yourself and find happiness and fulfillment.
If you're looking to get engrossed in a great read, Breast Cancer Car Donations shares these seven inspiring books about self-love:
1. The Moment of Lift: How Empowering Women Changes the World
Written by Melinda Gates, the book tells the stories of the inspiring people the author has encountered through her work as a philanthropist, businesswoman, and global advocate for women and girls.
2. Year of Yes: How to Dance It Out, Stand In the Sun and Be Your Own Person
This book is authored by Shonda Rhimes, the creator of hit television series like Grey's Anatomy, Scandal, and How to Get Away With Murder. This is her memoir about how her decision to say "yes" to everything for an entire year opened doors for opportunities and forced her to deal with her fears.
When author Gretchen Rubin realized that she was not devoting enough time to pursuing her own happiness, she decided to devote an entire year to writing The Happiness Project. Through this book, she shares her inspiring journey to achieve greater happiness.
4. Eat, Pray, Love: One Woman's Search for Everything Across Italy, India, and Indonesia
Adopted from a similarly titled movie starring Julia Roberts, the book is a bestseller written by Elizabeth Gilbert. It chronicles one woman's search for her best self, which took her to Italy, India, and Indonesia.
5. Choosing Me Before We: A Woman's Guide to Life and Love
Author Christine Arylo uses her own experiences to share a fresh perspective about relationships. Through her three-part guide, she helps readers understand that their journey to lasting partnerships reflects their true selves.
6. The Self-Love Experiment: Fifteen Principles for Becoming More Kind, Compassionate, and Accepting of Yourself
In this book, bestselling author Shannon Kaiser challenges readers to stop self-sabotage and overcome their fears to gain confidence and become their own best friends. The book is a simple plan that guides readers through the process of removing fear-based thoughts so they can fully enjoy life.
7. You Are a Badass: How to Stop Doubting Your Greatness and Start Living an Awesome Life
In this book, author Jen Sincero offers inspiring stories to help readers overcome self-sabotaging beliefs and behaviors to create a life filled with joy.
Find Joy in Helping Needy Breast Cancer Patients
Books about self-love invite us to take a close look at ourselves to find boundless sources of joy and inspiration to guide and empower our lives. We can also find joy and fulfillment in reaching out to others who desperately need help. They include the helpless women in your local community who are struggling with breast cancer. You can lend them a hand by donating any vehicle you no longer need to us at Breast Cancer Car Donations. We'll use it to help save the lives of destitute breast cancer patients in your area.
Our team will auction off your donated automobile, turning it into a fund-raising tool to support the life-saving programs of our breast cancer-focused charity partners. These IRS-approved 501(c)(3) nonprofits use the proceeds that we turn over to them to deliver a range of breast health services to uninsured and financially struggling breast cancer patients.
The services include easy access to top cancer centers and financial assistance to cover the costs of their treatments, doctor appointments, medications, and other essential health care services. Other beneficiaries get to receive free breast cancer screening, diagnosis, as well as prevention and education services.
As a donor, you'll benefit from our fast and free towing service. Your donation will also entitle you to receive the maximum tax deduction in the next tax season. Best of all, you'll experience the priceless satisfaction of doing a life-saving charitable act.
You can donate just about any type of vehicle, whether it's still in good condition or not. You're also free to make your donation from any place in the country since our vehicle donation program covers the entire United States.
Feel free to visit our FAQs page to learn more about our donation program, including our quick and hassle-free donation process.
If you have questions about the ins and outs of our vehicle donation program, don't hesitate to contact us anytime through our toll-free hotline at 866-540-5069. You may also leave us a message here.
Be a Breast Cancer Patient Champion Today!

You don't have to open your wallet to help the needy breast cancer patients in your area. Just a simple decision to donate your old and unwanted car to us is all it would take to give them the hope and the means to fight and survive the disease. Call Breast Cancer Car Donations at 866-540-5069 or fill out our secure online donation form now!