Black Friday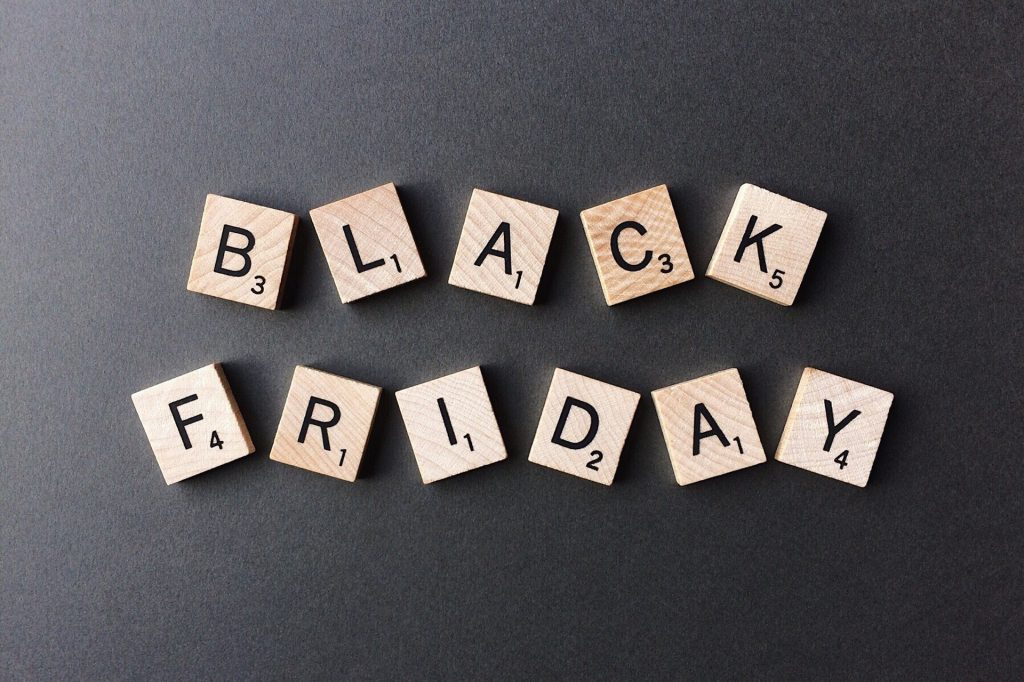 Black Friday: 5 Secrets To Nabbing the Hottest Bargains!
Are you ready to shop like a pro on November 23—Black Friday? As we all know, this shopping madness is not for the faint of heart. Since you're reading this, you're probably dead set on getting ahead of the game.
Many of those who manage to survive the Black Friday experience still end up overspending, frustrated, and downright stressed out. This doesn't have to happen to you. Did you know that it's possible for you to prepare yourself before the biggest shopping event of the year and save as much money as possible while keeping all the stress to the minimum?
The 5 Secrets to Getting the Best Black Friday Deals
To help you cut through the pandemonium and snag the best Black Friday deals, Breast Cancer Car Donations shares five tricks you need to know so you can make the most out of the shopping madness that you're about to plunge yourself into. Check this out:
If there's one thing you'll want to avoid, it's to blindly purchase items that you don't need. We highly encourage you to get a pen and paper weeks leading up to Black Friday and make a list of the folks you want to shop for, what you plan to get them, and how much you expect each item to cost.
To get you more organized, we suggest that you list down the stores where you can get the items you plan to buy. You can then rank these items by order of importance. That way, when the big day comes, you won't be wasting your time, your money, and your focus.
You don't want to end up buying a last-minute item like a box of generic chocolates or a fidget spinner just because you didn't find what you were looking for because of the huge crowd of shoppers. Just in case you couldn't find what you want, it's best if you add a second item or plan B to your list.
Do you want to steer clear of discounts that aren't really a deal? We're talking about gimmicks that people usually fall for, thinking that they're snagging the deal of a lifetime. To avoid this, we suggest that you go online and do a research on the pre-holiday prices of the items you're planning to purchase weeks before Black Friday. Pay attention to any suspicious pre-holiday price spikes.
Sign up for email newsletters.
Once you've decided which stores you want to shop at this year, take time to visit their websites and get yourself signed up for newsletters a couple of weeks before Black Friday. You'll stay on top of their Black Friday promotions if you do this.
Did you know that not all of the best sales are released on Black Friday? In case you didn't know, this month's shopping extravaganza isn't just a one-day event.
You should be aware that some stores start releasing the best deals on the morning of Thanksgiving Day. This could mean that they won't be available anymore when you go there later in the week. Try shopping before the frenzy hits town if you want to have better chances of ticking off the items on the list you made.
Have a Blast on or Before November 23—Black Friday!
If you want to make the wisest buying decisions and shop like a Black Friday ninja, our tips will help you do your shopping for the holidays! In the meantime, hustle up and get ready for Black Friday!

An Awesome Gift Idea
If you want to do something incredibly awesome for those who've been diagnosed with breast cancer, you can donate an unwanted vehicle to Breast Cancer Car Donations before the holidays! You can be sure that the proceeds generated from the auction sale of your donation will be used to support the programs of our nonprofit partners that provide comprehensive breast health services in your area. These services include providing indigent or uninsured individuals with access to health facilities that offer breast cancer screenings, diagnostic tests, and treatment.
We accept any type of vehicle in almost any working condition.
What's more, in exchange for your charitable contribution, you'll enjoy a maximum tax deduction and free towing!
Do you want to know more? Then check out our FAQs page. If you have questions, you may call us at our toll-free hotline 866-540-5069 or contact us online.
You can make your car donation by filling out our online donation form or calling us directly. We accept vehicle donations wherever you are in the United States since we have car donation programs in all 50 states.
Give the Biggest Gift—Your Old Car!
As you prepare for November 23—Black Friday—thinking of the people you plan to give gifts to for the coming holidays, consider giving the biggest gift you can possibly give—your old and unwanted car! We will transform that into your gift of hope for a second chance in life for the breast cancer sufferers in your area. Call us at 866-540-5069 and get started with your vehicle donation!