Best Ways to Observe Immunization Awareness Month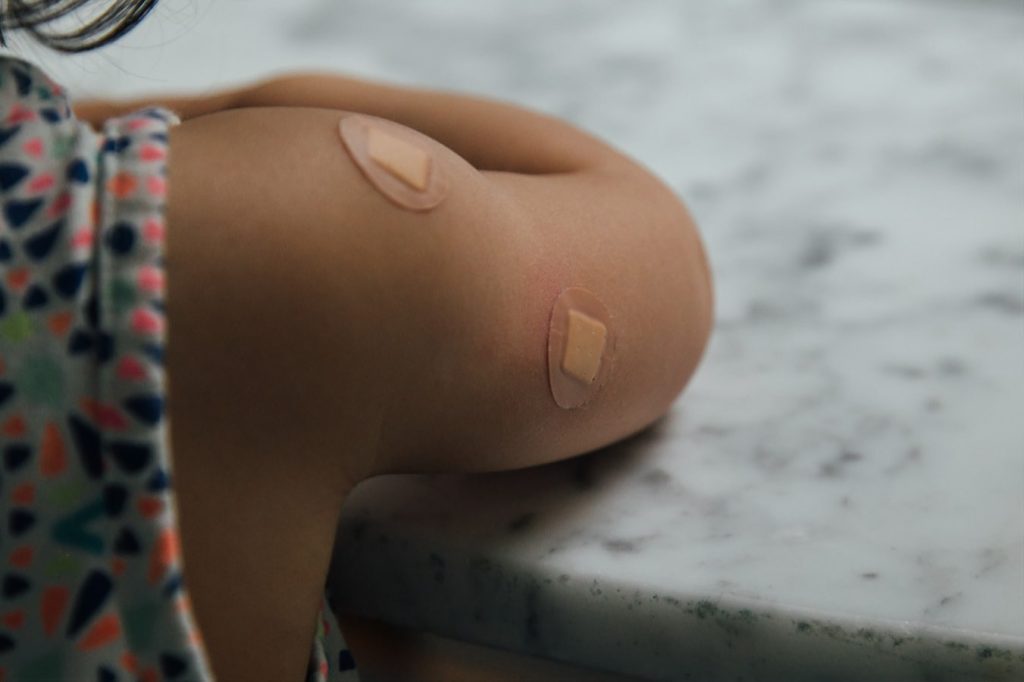 This August, Familiarize Yourself with Your Immune System's Best Friends
The month of August is a time when we recognize the value and importance of vaccination. With the reopening of schools just around the corner, it's even more important that your kids are up-to-date on their immunization. You don't want them to spend the first few weeks of the new school year down with the flu.
How Immunization Works
Our body's immune system is our primary line of defense against harmful germs, protecting us from various infections. When we're exposed to a disease, our body gains valuable lessons from the infection and can protect us better in the future, so we won't get the same disease again.
However, some diseases aren't so easily dealt with. These are the diseases that have the potential to cause serious complications or even death.
This is where immunization comes in. The ultimate goal is for a person to develop immunity to certain diseases. Weakened versions of disease-causing microbes are injected into your body to activate your immune system. These weakened germs won't be able to do you any harm or get you sick. However, your immune system will "remember" them.
When you get infected with the real disease in the future, your immune system will know how to deal with the intruding harmful microbes, rendering them powerless to cause you any damage.
How to Best Observe Immunization Awareness Month
Here are three ways on how you can best observe Immunization Awareness Month this August:
Spread awareness via social media.
Social media is a great platform where you can easily reach hundreds if not thousands of people with a simple post. Use it to dispel the myths surrounding vaccines. Help educate people about the importance of immunization.
Double-check your immunization checklist.
Make sure you and your family are up to date on your immunizations. Has everyone received their flu shots yet? Are you all well-protected against polio or tetanus or mumps? There's a list of recommended vaccines that doctors recommend to their patients. Some are needed just once or twice in your entire lifetime, while others may need to be "refreshed" periodically. Remember that getting immunized is the best way to protect yourself and your family from potentially life-threatening diseases.
Coordinate with community leaders or groups.
Coordinate with your community leaders or health groups regarding the vaccinations of people living in your area. If most people in your community are vaccinated against certain diseases, those who have not been immunized will no longer contract those diseases because of an effect called "herd immunity." Try to see if you can tap resources to help low-income families in your area get vaccinated.
Sadly, Immunization Can't Stop Cancer

Science and medical technology have made great leaps and bounds over the years. Once deadly diseases can now be prevented through immunization. Sadly, however, cancer, specifically breast cancer, is not one of them.
In your city or town, you'll find individuals struggling with breast cancer. Without access to proper medical treatment due to their financial situation, they're likely to get worse.
Do you have a car that you're no longer using? You can use this to help save the lives of needy breast cancer patients in your community.
When you hand it over to us at Breast Cancer Car Donations, we'll auction it off to provide funding for our IRS-certified 501(c)3 nonprofit partners. These charities cater to uninsured and underserved breast cancer patients, providing their beneficiaries with easy access to medical facilities where they can undergo full treatment and follow-up care. They also offer free breast cancer screening as well as other breast cancer prevention and education services.
Becoming a car donor to Breast Cancer Car Donations is super easy and hassle-free. We crafted a donation process with the convenience of our donors in mind.
You'll also be getting heaps of rewards for your charitable contribution, including getting our free towing service, a paperwork-free process, and a huge tax deduction that you can claim in the next tax season.
We accept almost all vehicle types, and they don't need to be in good working condition. We accept even vehicles that won't even start anymore.
No matter where you are in the United States, you'll be able to team up with us and help breast cancer patients in your area. It's because Breast Cancer Car Donations operates in all 50 states.
Get to know more about our organization and our mission by heading over to our FAQs page. For your inquiries or concerns, give us a call at 866-540-5069 or leave us a message online.
Help Fight Their Battle Against Breast Cancer!
Partner with us at Breast Cancer Car Donations and help support destitute breast cancer patients in your area so they can get the care and support they need. Let's help them in their fight against breast cancer. Call us at 866-540-5069 or fill out our online donation form now!