Best Ways to De-Stress Yourself on National Relaxation Day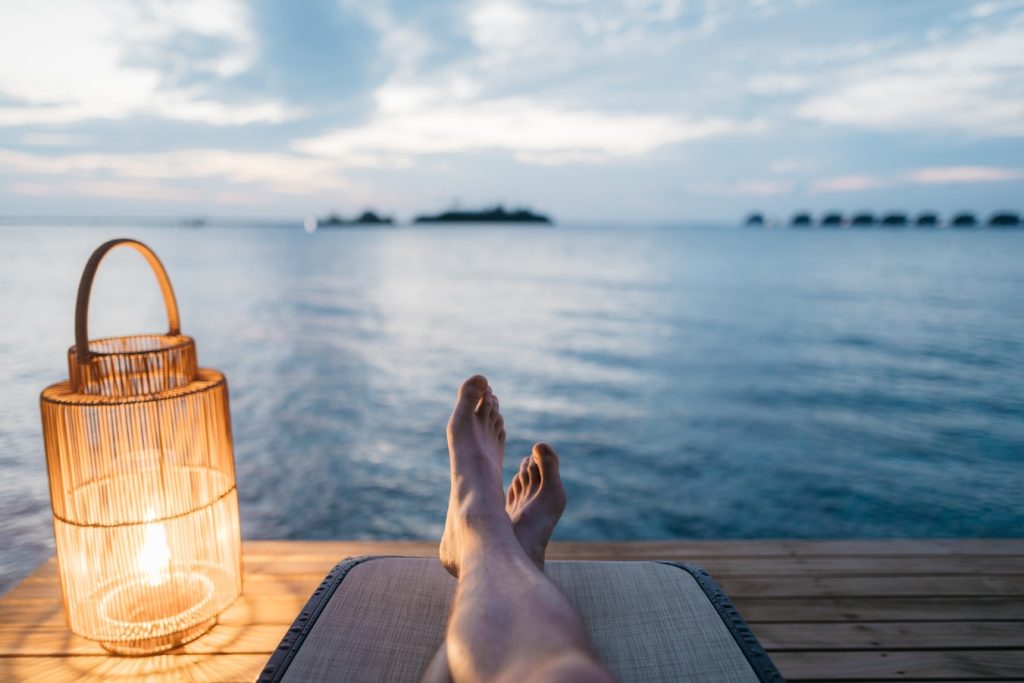 Best Ways to Destress Yourself on National Relaxation Day – Get a Much-Needed Break on August 15th!
Sometimes, we all get so caught up in our lives that we forget to take care of ourselves. We're almost always rushing from one task to another, always trying to be productive and "get things done." There's this belief that if you're not doing any form of work, you're being lazy and wasting precious time.
However, we can't always be super-charging everything we do all the time. It's just not possible. Sooner or later, we'll get burned out. We're not machines; we're human beings! We need to take breaks from our hectic lives. Too much of something is bad for anyone, and this most definitely includes work.
On August 15th, we observe National Relaxation Day, a day when we're all encouraged to unwind and slow down. It's a day to shift our focus from work to ourselves.
A fast-paced lifestyle brimming with productivity and a go-getter attitude isn't bad at all. However, we should not be overdoing it. Stress can harm us both physically and mentally.
On National Relaxation Day, do things you find relaxing or fun, like going for a run, playing your favorite video games all day long, or even taking a trip out of town. Use the day as a refresher so that afterward, you'll be more than ready to get back to the grind.
Things You Can Do to Relax
We don't always have an excuse to take things easy. However, on National Relaxation Day, you have one that's totally reasonable (and recommended by experts, too). Laying back for a day won't hurt. Taking a break may actually help you become more efficient.
Here are some suggestions on how you can best observe National Relaxation Day.
Head down to the beach or up the mountains.
Plan an awesome day at the beach with your friends and family on August 15th. There's nothing more relaxing than soaking up some sun and listening to the sounds of the ocean. If there's no beach nearby or you're not a beach person, then consider going for a hike or a trip to the mountainside instead. Relax to your heart's content by breathing fresh mountain air and forgetting all the cares of the world.
No better day than a spa day.
Spend National Relaxation Day at the best spa in town and get a full treatment. Get a manicure, pedicure, and body massage to loosen yourself up. You can also go for some treatments that you haven't tried before. Curious about aromatherapy? How about getting yourself a much-needed exfoliation session? Make the most out of your spa trip as it might be a while before you can have another perfectly good excuse to spoil yourself.
Watch a stand-up comedy act or a funny movie.
Laughter has long been touted as the best medicine (unless you're facing a serious disease). On National Relaxation Day, watch an act at a comedy bar or a funny movie. Anyone's day can instantly brighten up by healthy bouts of laughter!
Destitute Breast Cancer Patients Need Help to Survive
While we do need to take time off from focusing on our problems, there are some people out there who just can't. Among them are the individuals in your community who are suffering from breast cancer and maybe living on borrowed time. Their situation is something they just can't put on hold even on National Relaxation Day.
The situation is worse for those who do not have sufficient financial resources to shoulder the costs of their treatment. To survive, they need help. The good news is that you can easily provide such help.
If you have a car that you no longer need, hand it over to us at Breast Cancer Car Donations. We'll turn your auto into a powerful tool that can help save the lives of breast cancer patients.
Donating to us is easy, convenient, and seamless. All you have to do is give us a quick call through our toll-free line at 866-540-5069. You won't even have to leave your house to donate.
We'll sell your vehicle through an auction and use the proceeds to help fund the programs of our charity partners. The money will help them in delivering vital services to their growing number of beneficiaries, specifically breast cancer patients who are uninsured and financially challenged.
These charities provide them with financial assistance, easy access to medical facilities for their treatment, counseling, breast cancer screening, and other breast cancer prevention and education services.
Since our charity partners are IRS-certified 501(c)3 nonprofit organizations, your donation will qualify you to receive a top tax deduction.
You'll also be delighted to know that we offer free towing in all parts of the United States.
You can donate almost any type of vehicle regardless of their condition.
To get to know our vehicle donation process, you may check out our FAQs page. Don't hesitate to leave us a message here or call us at 866-540-5069 if you have any concerns or questions.
Help Save Lives Today!

A gesture as painless as donating your unneeded car can go a long way in giving a new lease on life to breast cancer sufferers in your area. Call us at 866-540-5069 or fill out our donation form to help save lives today!