Best Face Masks To Use During The Pandemic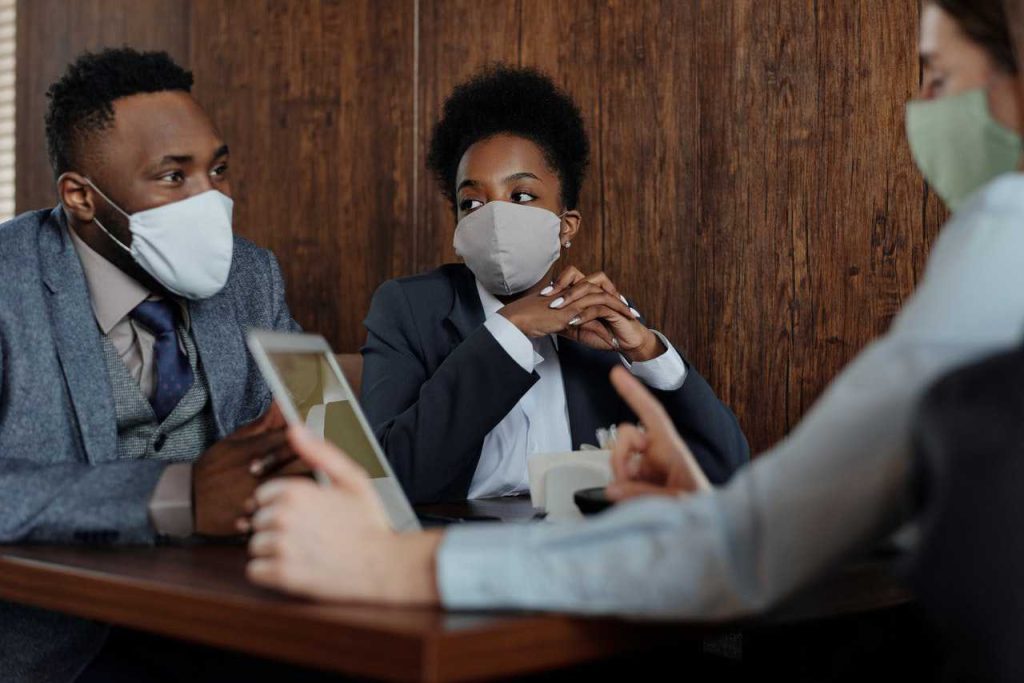 These Types of Face Coverings Will Best Protect You From COVID-19
For several months now, people have been wearing face masks when stepping out of their homes upon the advice of health authorities to curb the spread of the COVID-19 pandemic.
Wearing masks is considered one of the best ways to protect yourself and the people around you because the novel coronavirus that transmits the disease is spread through respiratory droplets from coughing, sneezing, and talking. These droplets travel through the air and can land in the mouths or noses of people not wearing protective masks.
Studies show that masks reduce the spray of droplets when worn over the nose and mouth. Masks are especially important when the recommended six feet social distancing measure cannot be observed.
The best types of masks to use during the pandemic do not depend on their price tags. Rather, the best masks are those that give you the best chances of protecting yourself and others from the coronavirus.
According to health experts from the Centers for Disease Control and Protection (CDC), these are the most effective masks for protection against COVID-19.
1. Non-medical disposable masks
The CDC does not recommend the wearing of surgical and N95 masks in public and asks that they be reserved for medical frontliners. A good option would be non-medical disposable masks that are readily available in online and retail stores. You can use and carry around a spare mask when the one you are wearing gets wet or dirty.
2. Clear masks
You can purchase or make masks with a clear plastic panel in the middle to interact with people who are deaf or hard of hearing, students learning a new language, people with disabilities, young children learning to read, and those who need to see the shape of your mouth when you speak. Make sure that you can breathe well in your mask and that excess moisture does not collect on the inside of the mask.
3. Cloth masks
Health experts recommend the use of cloth masks with at least two to three layers. They should be made from a tightly woven but breathable fabric such as cotton and cotton blends. Make sure all of your masks fit snugly on your face. You can get creative and choose different styles of fabric when you make yours.
4. Masks with filter pockets
You can buy or make your own masks that have filter packets for an additional layer of protection. Masks can be washed and reused while filters can be replaced regularly.
Alternatively, there are masks that you should avoid wearing. These include:
Masks with exhalation valves or vents
Masks with only one layer
Masks made from loosely woven fabric
Leather or plastic masks that make it difficult to breathe
Masks that are too loose or too tight.
Show Compassion to the Needy This Wa
Wearing masks is a sign that you care and respect the people around you and you want to protect them from COVID-19. You can also show your compassion for the needy members of your community by making a charitable vehicle donation.
If you're planning to dispose of an old car or any other type of vehicle, we at Breast Cancer Car Donations would love to have it as your charitable donation to us for the benefit of financially struggling breast cancer patients in your community.
We'll sell your gift through an auction, with the proceeds going straight to our breast cancer-focused charity partners. These IRS-approved 501(c)3 nonprofits will use the money to deliver a range of breast health services, including providing uninsured and destitute breast cancer patients with easy access to top medical facilities and financial assistance to cover the cost of their treatments, physician visits, medications, and follow-up care. Other beneficiaries get to receive free breast cancer screening and prevention and education services.
As a donor, you'll get to receive fabulous benefits, including a top tax deduction, free towing at a time and place convenient to you, an incredibly fast and easy donation process, and many more!
Above all, you'll have the ultimate pleasure and satisfaction of doing something extraordinary that can help save lives.
You don't even have to worry about donating a poorly running car — we'll be more than happy to accept it!
We accept almost all types of vehicles, and you can make your donation wherever you are in the United States.
If you're interested to know more about our donation program or how our donation process works, head over to our FAQs page. If you have any questions for us, you may reach us anytime at our toll-free hotline 866-540-5069 or write to us here.
Give the Gift of Hope Today

Your unwanted vehicle can make a lasting impact on the lives of breast cancer patients in your community. Give them the gift of hope in their battle against the Big C. Call Breast Cancer Car Donations at 866-540-5069 or fill out our online donation form to get started with your car donation now!