Benefits of Oatmeal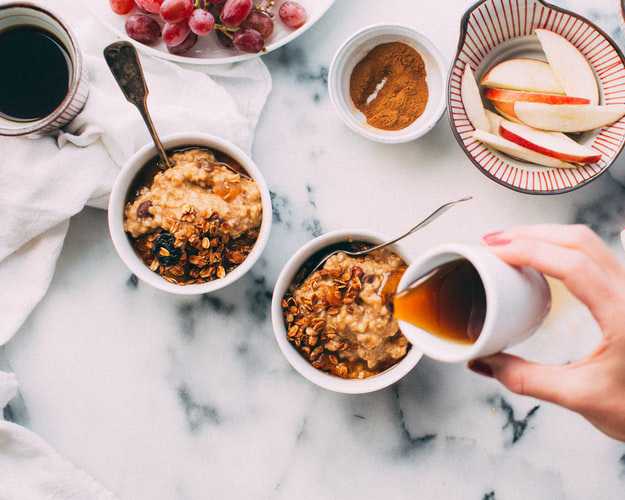 Discover the 5 Amazing Benefits of Oatmeal on National Oatmeal Month
January is National Oatmeal Month! This means that you can enjoy a good bowl of oatmeal at breakfast, lunch, or even dinner without feeling guilty about it! Since this is celebrated in the middle of winter, it's the perfect time to enjoy a warm bowl of oatmeal right now!
Oatmeal comes in different types: instant oats, rolled oats, and steel-cut oats. However, despite the differences in their appearance, they do have one thing in common: They have just the right nutritional value, carbs, fiber, and other essential nutrients that our body needs. Go ahead, grab a bowl, chop up some berries, and start experimenting with grains!
The 5 Amazing Benefits of Oatmeal
One of the healthiest foods on the planet is oats. It's gluten-free, contains essential vitamins, plus they're good for the stomach. If you're not eating them every day, here are five reasons why you should start doing so now:
1. It's healthy food for weight loss.
Oatmeal is a great alternative to other meals when it comes to losing weight. Since it's a rich source of fiber, it can keep you full for longer periods. In fact, one research published by Molecular Nutrition & Food Research found out that the beta-glucan compound in oatmeal helps fight the hunger-stimulating hormone, cholecystokinin.
2. It's good for your heart.
Oats contain avenanthramides. These are powerful antioxidants that help prevent inflammation in the body, thus protecting a person against coronary heart disease. Some studies have also found that eating whole grains every day helps dilate the blood vessels, which helps lower a person's blood pressure.
3. It decreases your LDL levels.
One of the main causes of heart disease is plaque formation in the blood vessels caused by high cholesterol levels. Fortunately, oatmeal contains beta-glucan fiber that helps reduce LDL or bad cholesterol. Beta-glucans increase the cholesterol-rich bile that helps digest or fight the bad cholesterol that's circulating in the body.
4. It relieves constipation.
People who are constantly constipated may be able to find relief by incorporating oatmeal into their diet. Studies show that the bran found on oatmeal contains enough fiber that can add bulk to the stool, making it easier to pass.
5. It stabilizes blood glucose.
Oatmeal works great in controlling blood sugar levels. Diabetes is one of the most common diseases that afflict many Americans. Since oatmeal is rich in fiber, glucose is released more slowly, thus giving the body time to stabilize its blood sugar levels.
Donate to Save Lives Today!
If you have an unwanted car that's just gathering cobwebs in your garage, consider donating it to a charity that supports a great cause. Breast Cancer Car Donations accepts vehicle donations and uses them to help breast cancer patients receive the necessary medical assistance they need to survive the disease. With your help, we and our IRS-certified 501(c)3 nonprofit partners will be able to help more uninsured women with breast cancer and contribute to the ongoing research for breast cancer cure.
While your gift will greatly benefit breast cancer patients and their families in your community, you will also receive your fair share of rewards, including a top tax deduction after your donated vehicle is sold at auction. You'll also get to enjoy our free towing services and our quick and convenient donation process where you don't have to do any paperwork.
You can donate almost all types of vehicles regardless of their age and condition. We accept not just cars but also SUVs, buses, fleet vehicles, motorhomes, boats, plains, Jet Skis, motorized wheelchairs, and more.
You can make your donation wherever you are in the United States since we have vehicle donation programs in all 50 states.
For more information regarding our donation program, feel free to visit our FAQs page. If you have questions, don't hesitate to call us at 866-540-5069 or send us a message online.

Ready to Change the World with Us?
Start helping struggling breast cancer patients today. If you're ready to change the world with us, ring us up at 866-540-5069 or fill out our online donation form and give breast cancer patients in your area more chances of living amazing lives!