Be Kind to Humankind Week: 7 Ways to Show Your Compassion for Others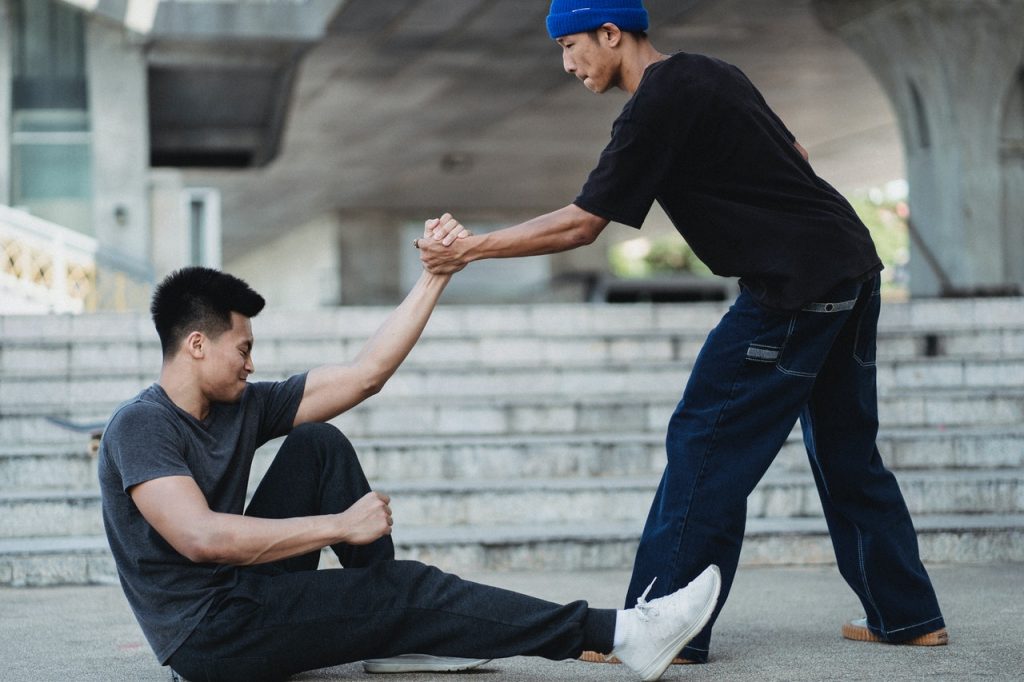 Make People Smile with Your Words and Deeds!
Kindness is an important trait we must all strive for. It connects us to other people in a deep and meaningful way and also helps us experience positive mental and physical effects such as lower stress levels and higher production levels of dopamine, oxytocin, and serotonin — happy hormones that improve our mood.
Be Kind to Humankind Week is observed every last week of August to encourage everyone to reach out and show kindness to others. If you're looking for simple and practical ways to celebrate this week, Breast Cancer Car Donations shares these seven ideas:
1. Follow traffic rules.
Start the week by being a responsible motorist. Be kind to fellow drivers and refrain from getting into arguments. Spare some consideration for the elderly and schoolchildren who are crossing the road. Make sure to follow traffic rules to give police officers a much-deserved break from writing tickets.
2. Show love.
Be a good listener. Offer compliments. A simple greeting can go a long way to show how much you care. Make extra efforts to show your love to your family members.
3. Help out without being asked.
Show your kindness to neighbors who need help by offering to do errands for them. Volunteer your time tutoring kids in need of assistance. Clean up after yourself when eating out. These efforts may seem simple but they will be well appreciated by the people around you.
4. Be thoughtful.
Do something thoughtful for someone. Do something nice for your family members by, for instance, preparing them a special breakfast. Write a note to someone dear. Make a surprise video call and brew some coffee for your co-workers.
5. Forgive someone.
Holding a grudge is tiring and causes a lot of emotional baggage. Make peace with someone and forgive them for a years-old slight. Talk it out and find forgiveness in your heart. You will not only make someone feel good but you will also lift a weight off your shoulders.
6. Share words of kindness.
Be gracious and generous in giving compliments and words of encouragement, especially to people who need them. Words are powerful and can uplift the spirit of even the most downtrodden.
7. Make sacrifices.
One of the most powerful acts of kindness is making sacrifices for the good of others. If you have some extra cash to splurge on something you want, you can consider using a part of it to share with needy folks in your community or support a cause that's close to your heart. Even a small amount can mean a lot when it is sincerely given.
Here's How to Make an Ultimate Act of Kindness
Showing kindness in words is already something to celebrate, but it is even more powerful when it is done in deeds.
An ultimate act of kindness that you can do is by helping save the lives of impoverished breast cancer patients in your community. You can do that by simply donating an unwanted vehicle to us at Breast Cancer Car Donations.
We'll sell your vehicle through an auction to generate funding for our breast cancer-focused nonprofit partners. These IRS-certified 501(c)(3) nonprofit organizations are committed to helping save the lives of needy breast cancer patients and improving their overall well-being. The proceeds from the sale of your auto donation will go directly to our charity partners to support their life-saving programs.
Through your charitable gift, uninsured and indigent breast cancer patients in your area will be given easy access to top cancer centers as well as financial assistance to cover the costs of their treatments, physician visits, medications, follow-up care, and other essential health care services. Other beneficiaries get to receive free breast cancer screening and diagnosis as well as prevention and education services.
As a donor, you will reap valuable rewards, one of which is your entitlement to receive a top tax deduction in the next tax season. We'll send you the 100% tax-deductible sales receipt of your car soon after its sale.
You'll also benefit from our free, fast, and professional towing service. We will provide you with this service anywhere you are in the United States since our donation program covers the entire country.
More importantly, you'll feel awesome when you realize how big of an impact your vehicle donation can make on the lives of destitute breast cancer patients. Helping suffering individuals overcome their struggles is truly a rewarding experience you'll never forget.
We take nearly all types of vehicles regardless of their age or condition. Even if you're giving us a car that's no longer running, we'll gladly take it.
To learn more about our vehicle donation program, including our quick and easy donation process, head over to our FAQs page. If you have any concerns or questions, call us anytime through our toll-free hotline at 866-540-5069 or leave us a message here.
Show Kindness to Breast Cancer Patients Today!

Be Kind to Humankind Week is a great time to show kindness to people who badly need assistance. Show your humanitarian spirit with a car donation for the benefit of the breast cancer sufferers in your community. Call Breast Cancer Car Donations at 866-540-5069 or fill out our secure online donation form now!