Back to School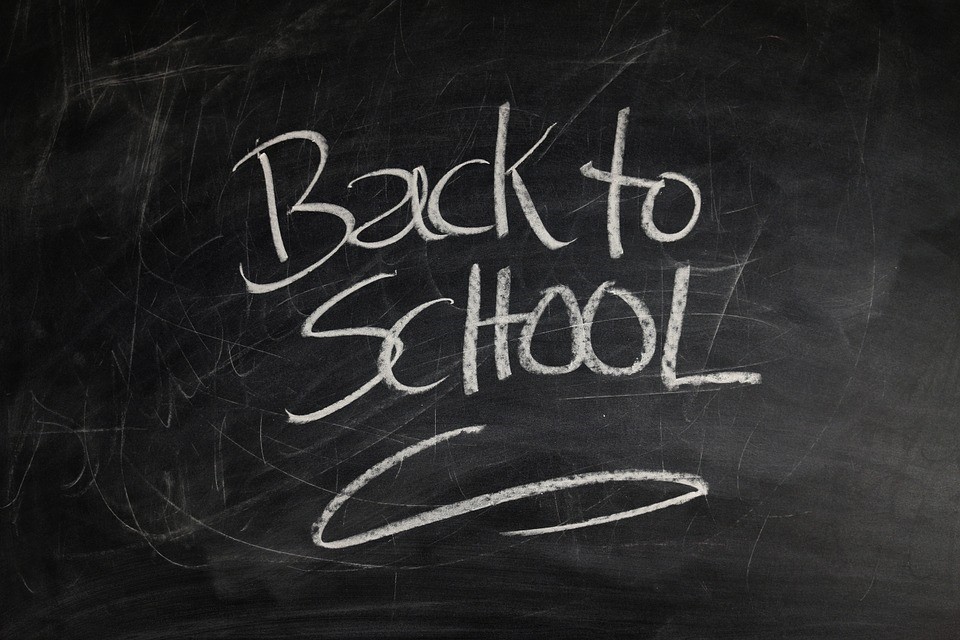 Back-to-School Season: How to Restore Order after Carefree Days of Summer
It's back-to-school season once again. You know what this means? It's yet another time to say goodbye to summer and reset our day-to-day routine back to the way it was.
An exciting yet nerve-racking moment, the first day of school usually brings in the butterflies for both parents and children. While your young ones may dread the thought of going back to school, you may also find yourself feeling the same way.
Whether you're raising a five-year-old boy who's just about to start his very first day in school or a teenage girl on her last year in high school, we know that having to readjust your routine can be a tough one. Don't worry, you'll get used to it! Next thing you know, everything is going by smoothly.
Back-to-School Tips to Make Your Kids Cope With New Challenges
As with any good parent, your top priority is to make sure that your kids are ready to take on the challenges that the new school year brings. To help your schoolchildren meet these challenges, we've prepared a list of back-to-school tips for you. Check it out!
Readjust their sleeping schedule.
Staying up late is a huge part of the summer routine for kids and teens. Now that it's school season, a good night's sleep is essential for them to perform well academically. A week prior to school opening, accustom your children to go to bed early by rescheduling their bedtime 15 or 30 minutes earlier.
Set an alarm for your kids.
Waking up early can be a struggle for many youngsters, especially if they've gotten used to their summer routine. If that's the case, buy them an alarm clock. Better yet, set the time for them!
Buy school supplies together.
If there's one way to bond with your children before school officially begins, it's by shopping for supplies with them. We suggest you create a list of all the necessary items. It's also a good idea to ask one from the school, just to make sure that your kid won't miss out on anything.
Give a refresher exercise or two.
As your kids have been too busy enjoying their summer, they might already have forgotten some of their lessons from last year's classes. This happens to almost everyone, so there's no need to panic when this happens. Encourage your sons and daughters to review their past lessons in algebra, history, and other subjects during the last remaining days of summer.
Expect piles of papers everywhere in your home once school starts. Whether you're thinking of your kids' homework, projects or permission slips, make sure that you designate a space for each. It'll be much easier for everyone in the household, trust us!
Get ready to be bombarded with questions, from simple ones involving basic math to a complicated subject like trigonometry. Designate a quiet space in your house where your child can study without any forms of distraction.
Show Your Kids How to Impact Lives
How about starting the school year on a good note? Show your kids how a simple gesture of donating can bring such an impact to many lives. They might just do the same for their classmates and teachers.
By donating an old or unneeded vehicle to Breast Cancer Car Donations, you can help save the lives of numerous women suffering from the disease. We sell all vehicles donated to us at auction, with the proceeds going straight to our partner nonprofits that are committed to supporting breast cancer patients and their families. Apart from that, your donation will also help fund institutions engaged in breast cancer research.
It doesn't matter if the automobile you're donating is not in perfect shape or doesn't run anymore. In fact, we're open to nearly all kinds of vehicles regardless of their age and running condition. As long as you have the title with you, we'll absolutely take whatever you're offering.
Donating to us is effortless, paperless, and best of all, costless. We handle all the paperwork involved, offer free towing services in all states, and mail you your tax-deductible sales receipt within 30 days after the sale of your vehicle at auction. It's as simple as that!
Getting rid of a useless car makes more sense when it's done for a worthwhile purpose. Besides, who can refuse an opportunity to receive a maximized tax deduction? It's definitely an offer you just can't say "no" to!
During this back-to-school season, are you ready to turn your vehicle into a life-saving instrument? Donate it to Breast Cancer Car Donations now! Call us at our toll-free 24/7 hotline 866-540-5069 or fill out our online donation form.
For more information about us, feel free to visit our FAQs page. You can also contact us online. We would love to answer all your inquiries.