Back To School Health and Safety Tips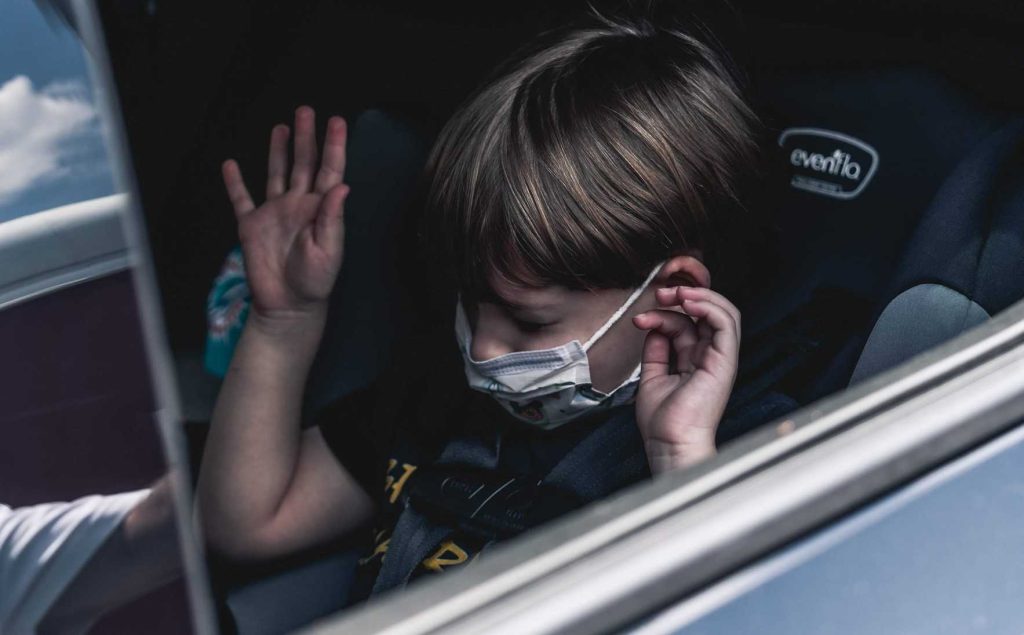 Back-to-School Health and Safety Tips for Your Child: Ways to Keep Your Kid Safe and Free From Harm
A usual back-to-school ritual for parents consists of buying budget-friendly supplies, readjusting their daily schedule, and, of course, hyping their kids up with the "first-day-of-school pep talk." The most important part of this pep talk is telling our kids how they can protect themselves and stay unharmed from any potential hazards that might arise. We have to be mindful that accidents can happen anywhere anytime.
Now that we're about to usher in another school year, here are several important tips to help your child stay healthy and safe during school days:
1. Bus rides
During days when you can't drive your child to or from school, you might be asking them to take the school bus instead. Make sure you teach them these steps:
Stand 6 feet away from the curb, or at least 3 huge steps.
Wait for the bus to come to a complete halt before approaching the street.
Stay seated at all times.
Use the handrail when exiting the bus to avoid falls.
Never stand up when the bus is still moving.
2. Backpack safety
Heavy backpacks make kids and teens more susceptible to injuries. Take note of these key tips:
Buy a backpack that has ergonomically designed features.
Pack light and avoid overloading. Your child's backpack should weigh no more than 10% to 20% of their body weight.
Place heavier items closest to the center of the back.
Remind your child to use both shoulder straps all the time.
Consider choosing a rolling backpack.
3. School playground
under 14 years old suffer injuries from playground equipment each year. Don't let your child be one of them by following these safety rules:
Inspect each piece of equipment carefully for broken parts and report any hazards you can find.
Remind your child to avoid playing on equipment with wet and slippery surfaces.
Make sure to have them remove their necklace or drawstring hoodie before playing.
Remind them to tie their shoelaces properly.
Teach them proper playground etiquette — shoving or pushing their playmates is not allowed, always follow their teacher, etc.
Stay away from sharp objects.
4.  Dealing with bullies
Bullying can happen anywhere, and we're not just talking about the thing that some kids do within the school premises.
Encourage your child to talk to you, a teacher, or a guidance counselor whenever they find themself being harassed by a bully
Teach them how to stand up against bullies, such as talking in a firm voice, not giving in to the bully's demands, and looking at the bully straight in the eye.
Monitor their social media accounts for cyberbullying activities, especially if you notice them acting strange or isolated lately.
Support Breast Cancer Patients in Your Community

If you're eager to help needy women in your area who have been diagnosed with breast cancer, one of the simplest ways to do so is by taking part in our vehicle donation program. When you donate a car you no longer need to Breast Cancer Car Donations, we will turn it into a life-saving instrument for these individuals.
We will have your vehicle sold at an auction and then distribute the proceeds to the IRS-approved 501(c)3 nonprofit organizations that we have partnered with. These nonprofits use the funding they get from us to deliver comprehensive breast health services to uninsured and underserved breast cancer patients. Through your donation, beneficiaries from your community will gain easy access to medical facilities where they can finally undergo full treatment, including surgery and chemotherapy.
To show you our gratitude for your charitable contribution, we'll mail to you your tax-deductible sales receipt within 30 days after your vehicle gets sold. You can use this to claim your top tax deduction in the next tax season.
We'll also take care of hauling off your vehicle, and no, we're not charging you even a single penny for it. You can donate to us wherever you are in the country since our free towing service is available in all 50 states.
We accept nearly all types of vehicles, and we don't pay much attention to their condition. We'll take your old car even if it has some defects.
For more details about our car donation program, head over to our FAQs page. If you have any questions or concerns, feel free to reach us at 866-540-5069 or leave us a message here. Our friendly specialists would love nothing more than to assist you.
Be a Hero in Your City Today!
Want to know how it feels to be a hero to breast cancer victims? Find out after you make a car donation to Breast Cancer Car Donations! Call 866-540-5069 or fill out our online donation form now!