April Fools' Day: 3 Foolproof Ways to Pull a Prank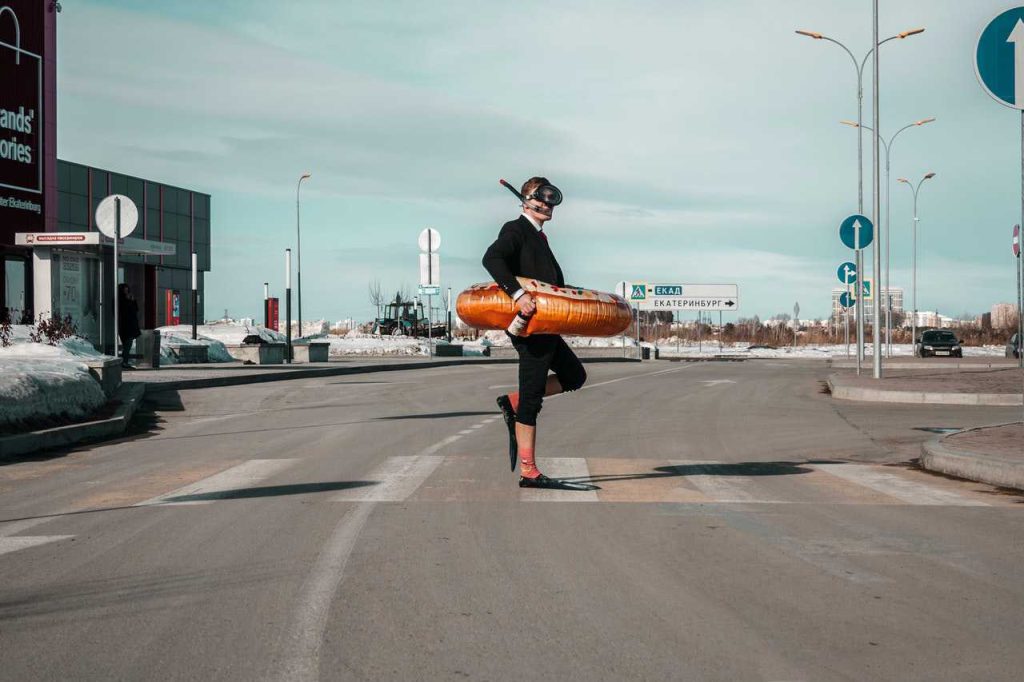 Mark April 1st in Your Calendar as a Day of Fun
Get your best pranks ready and prepare to yell April Fools on April 1st. It's a lighthearted event celebrated by people all over the world since the 19th century. Many celebrate the day by pulling pranks, hoaxes, and practical jokes at each other.
Some media companies even get in on the fun by publishing outlandish stories on this day. That's why you better check first the date the article was published before sharing it.
How Did April Fools' Day Begin?
Several divergent theories hint at the origins of April Fools' Day. Some historians believe that the tradition started as far back as 1852 when France decided to switch to the Gregorian calendar from the Julian calendar. The Julian calendar set the beginning of the year on April 1, in time for the spring equinox.
It was believed that the people who were late to receive the news of the calendar change continued to celebrate the New Year on April 1st. As a result, they were ridiculed with jokes and hoaxes and were called April fools. Among the pranks included the posting of a paper fish on their backs called April fish, an animal that is said to represent someone gullible.
Here are 2 other known origins of April Fools' Day:
Historians linked the pranking tradition to the celebration of the Hilaria festival in ancient Rome. It was believed that the members of the cult of Cybele dressed up in disguises to mock fellow citizens.
Some believe that the April Fools tradition of playing jokes came from Mother Nature herself. They say playing jokes on April Fools' Day is a homage to the changing and unpredictable weather that happens during the vernal or spring equinox.
3 Ways to Come Up with a Safe April Fools Prank
The fun and hilarity of April Fools' Day might tempt you into doing a big prank. However, before doing so, always consider if the practical jokes you're planning to make will be safe for you and your targets. Before coming up with a prank, you better put some serious thoughts into it first.
1. Consider your target.
When planning to pull a prank, consider first the type of person you're planning to prank. Make sure that the joke will be funny to both you and your target.
2. Consider if it can be interpreted as malicious.
To make the jokes fun for everyone, make sure that your prank will not sound malicious or humiliating. April Fools' Day is intended to make everyone laugh, including the prankster and their victim. It should not harm anybody in any way.
3. Get your timing right.
There are appropriate times to pull a prank, so make sure you are sensitive about your timing to get the reaction you expect. Don't do it in the middle of a professional meeting or when you know someone is having a bad day.
The Suffering of Breast Cancer Patients Is No Joke
While April Fools' Day is widely known and celebrated as a day of lighthearted fun, the suffering of impoverished breast cancer patients is certainly no joke and should never be made fun of on April 1st or any other day.
All over the country, thousands of breast cancer patients are unable to access life-saving medical treatment because they're uninsured and lack the means to pay for the high costs of their treatments. Some of these patients may be residing in your local area.
If you want to extend them your support, you can easily do that by simply donating any vehicle you no longer need to us at Breast Cancer Car Donations.
We'll sell your vehicle through an auction and use the proceeds to support the critical programs and services of our nonprofit partners. These IRS-certified 501(c)(3) nonprofit organizations use the funding they get from us to help finance the comprehensive breast health services they provide to indigent breast cancer patients. Thanks to your donation, deserving patients will gain easy access to medical facilities where they can undergo all types of treatment, including surgery, chemotherapy, and radiation treatment.
These charities also provide breast cancer survivors with follow-up care, including laboratory work, annual mammograms, and free medical checkups five years after remission. Other beneficiaries get to receive free breast cancer screening and prevention and education services.
You'll also benefit from your charitable contribution since it will entitle you to receive the maximum tax deduction in the next tax season. Moreover, we'll provide you with our free pickup and towing service. You can get this service wherever you reside in the United States.
The most satisfying reward you'll get, however, is the awesome experience of doing an act of charity that will help save lives.
You can donate not just a car but also almost any other type of vehicle regardless of its condition.
For more information, head over to our FAQs page. If you have any questions, call us at 866-540-5069 or write to us here.
Be Kind, Not Funny, on April Fools' Day

On April Fools' Day this April 1st, for a change, do a wonderful act of kindness instead of pulling a prank on someone. Your car donation will surely touch the hearts of the destitute breast cancer patients in your community. Call Breast Cancer Car Donations at 866-540-5069 or fill out our online donation form now!