You Deserve A Good Laugh This April 14th – It's International Moment of Laughter Day!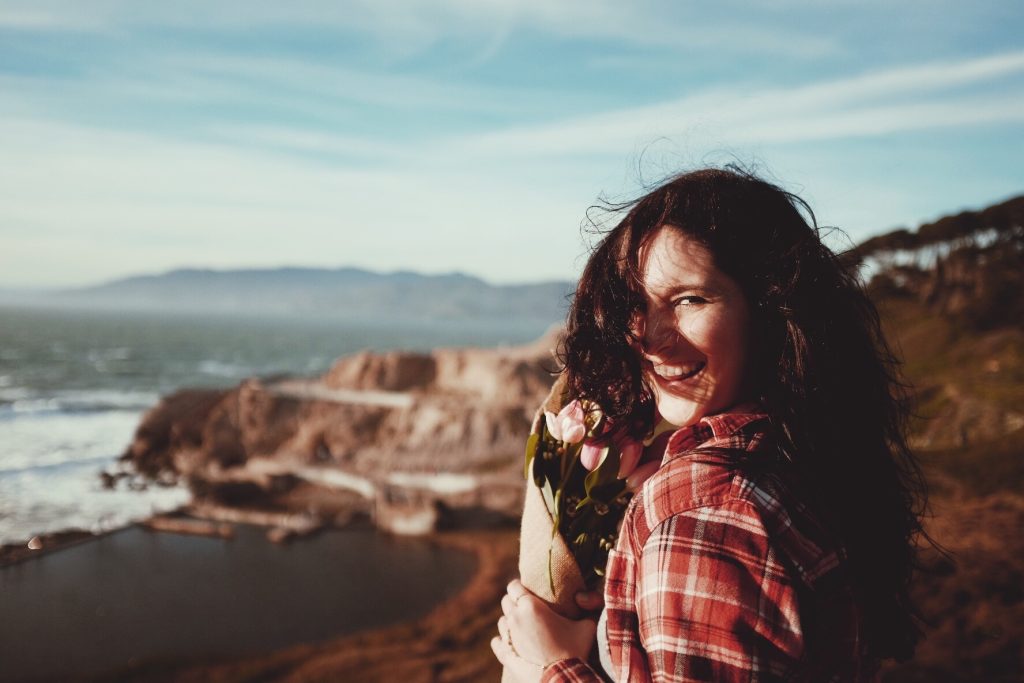 You Deserve a Good Laugh this April 14—It's International Moment of Laughter Day!
Can you still remember the last time you laughed out loud causing all your stress and worries to miraculously disappear? Wouldn't you want to experience that same feeling all over again?
Well, on April 14, you'll definitely have an excuse to take a break from your hectic schedule, give yourself all the laughs and smiles you deserve, and push away all the negative vibes. It's International Moment of Laughter Day!
Created by "America's Humorologist" Izzy Gesell, this fun-filled holiday invites young and old people alike to celebrate life by simply laughing and enjoying the little things that make them happy. It reminds each one of us not to take life seriously, and that we can always use humor to help us get through our bad days. An even better idea is to share such happy moments with our loved ones and even strangers!

Laugh for a Longer Life
Many of you may agree that there's no better feeling in the world than to just sit back and laugh your heart out. Aside from that, laughing also provides a number of benefits for your health, and we at Breast Cancer Car Donations gladly share some of them here.
Here are four reasons why you should keep a bright and smiling face as many times as possible.
Laughing improves your cardiovascular health.
A laugh a day keeps the chances of a heart attack away. Whether you're only giggling a little or chuckling yourself to tears, you'll find yourself improving your blood flow and lowering your blood pressure.
Wonder why you always feel better after a good laugh? Laughing is known to decrease our stress hormone levels, helping us alleviate the tension our bodies feel.
Laughing helps you release more endorphins.
By releasing your body's natural painkillers, laughing can actually be a good way to ease chronic pain. So, the next time you sustain wounds, try distracting yourself with a funny memory!
Laughing boosts your immune system.
T-cells are basically cells that help prevent infections and disease. Believe it or not, laughing has been found to increase the release of these vital cells, which means that the more you snicker, the more you protect yourself from disease.
Fun Ideas for You
International Moment of Laughter Day is the perfect excuse for you to let go of your problems that are causing you stress lately. In fact, it's a great way to remind yourself that you can always overcome a challenging situation by maintaining a positive mindset—one that allows you to see the good in everything. With that said, here are a few activities you can do to make the most of this day:
1. Hang out with a friend who always makes you laugh.
2. Watch a new comedy series.
3. Go on a movie marathon of your favorite comedic actor.
4. Make your co-workers laugh with a joke or two.
5. Recall and share an amusing personal story.
6. Entertain yourself online with memes or funny videos.
Spread the Good Vibes to Breast Cancer Patients
Wouldn't it be a wonderful gesture to make others happy with a generous deed? Among those badly in need of some dose of hope and happiness in their lives are the women going through their breast cancer journey. You can easily cheer them up and help save their lives by donating an unwanted vehicle to us at Breast Cancer Car Donations.
We'll be more than willing to take whatever you donate—an old sedan, camper, motorcycle, golf cart, or boat. Once we have it, we'll auction it off and use the proceeds to support the programs of our IRS-registered breast cancer nonprofit partners. They'll use the funds to provide the needy beneficiaries in your area with comprehensive breast health services that focus on breast cancer prevention, screening, diagnosis, and treatment.
Of course, you'll also get your share of benefits from your charitable act. Aside from getting rid of an unwanted car quickly and for free, you won't have to deal with the hassles of paperwork. Best of all, you'll enjoy a significant tax deduction!
If you want to know more about how your clunker can become a powerful tool that can help save lives, call us at 866-540-5069 now or send us a message online. You can also check out our FAQs page for more information.
If you're ready to help bring breast cancer numbers down, you can donate your car today by filling out our secure online donation form. We accept vehicle donations anywhere in the United States since we have car donation programs in all 50 states.

Give Joyous Hope to Breast Cancer Patients with Your Car Donation!
This April 14—International Moment of Laughter Day, give joyous hope to the people in your community who need it the most. Call us at 866-540-5069 and help save the lives of breast cancer patients with your car donation!