America Recycles Day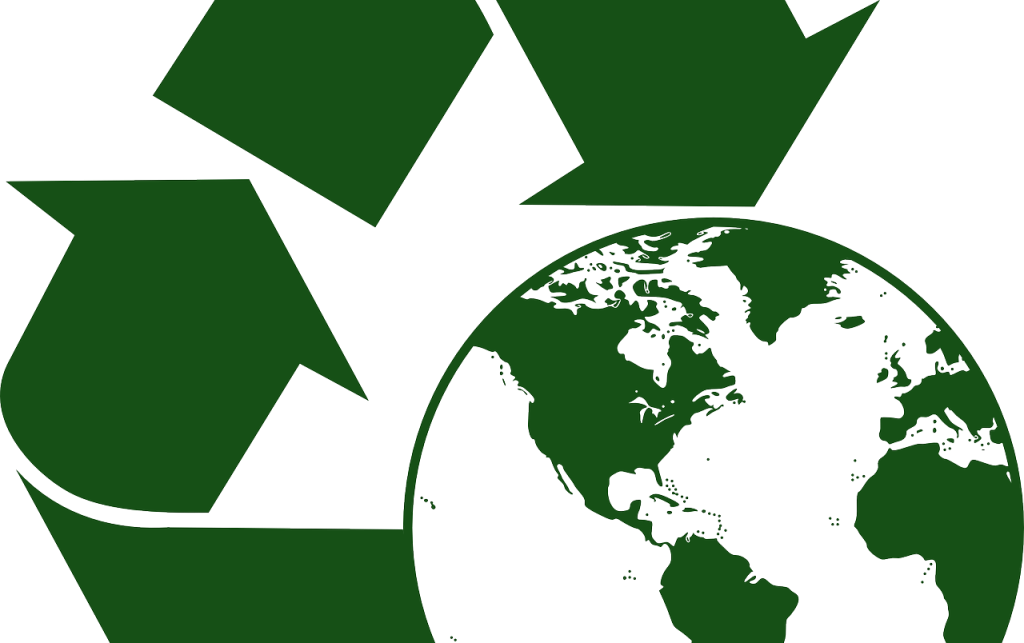 America Recycles Day: 6 Reasons Why We Should Practice Recycling
On November 15, people all over the United States are expected to take part once again in a massive environmental campaign. As in years past, individuals of all ages will be encouraged to practice recycling in their homes, schools, workplaces, and community. That's right, it's America Recycles Day!
This yearly event was created by the National Recycling Coalition in 1997 to remind the public of the importance of recycling and the numerous benefits it can bring to our planet. On November 15—America Recycles Day, concerned Americans are expected to spread the word on the significance of recycling even as they help in building a better world for all living creatures. It's also a time to motivate everyone to make recycling a daily habit.
Thousands of concerned organizations and people are expected to celebrate this special occasion by participating in programs that promote environmental protection. Expect to see a multitude of people signing up and making personal pledges expressing their commitment to recycle and purchase products out of recycled objects.
Thanks to efforts to promote environmental protection, the national recycling rate has improved every year for these past 30 years. However, there's still a lot of work that needs to be done. If we continue to practice waste segregation and recycling, we can expect to see a much more beautiful America in the near future.
Why Recycle?
Ever since we were in school, our teachers have reminded us to recycle plastic materials, whether they're plastic water bottles, plastic bags or plastic toys. Each one of us might probably know by now that plastic materials greatly contribute to pollution and other forms of environmental hazards, which explains the urgent need to recycle. Other than that, there are many reasons why we should practice recycling. Here are six of them:
Recycling reduces greenhouse gas emissions. Hence, with significant recycling of plastic materials, wildlife creatures would be able to preserve their habitats. Marine animals would also be spared from the dangers of plastics in the ocean.
It helps conserve energy.
When we recycle, we save energy by reducing the need to produce materials by scratch. Using recycled materials allows us to create similar products but with less energy.
Every week, about 500,000 trees are chopped down just to produce Sunday newspapers. Imagine how many trees you can save when you start recycling.
It's much cheaper than waste disposal.
It has been found that the more we recycle, the more money we save. For instance, by recycling food waste, we tend to generate composts, which we can use to grow more crops.
It preserves natural resources.
From metals to plastics to glasses, recycling prevents these useful materials from possibly experiencing scarcity.
Without a doubt, burning our trash is harmful to the environment. By emitting hazardous gases, incineration can be a huge factor for climate change and air pollution.
How to Mark November 15—America Recycles Day
The easiest way to observe this holiday is by simply committing yourself to develop the habit of recycling. Once you start to practice it, you'll eventually get used to it. This could even spur your friends and family to do the same. Here are some ideas on how you can celebrate November 15—America Recycles Day:
Bring your own bag when you shop.
Organize a recycling event in your community.
Talk to your family, friends, neighbors, and co-workers about the significance of recycling.
Support the buying of recycled materials.
If you have kids, encourage them to practice recycling in school.
If carton recycling is not available in your area, talk to your local recycling center or learn about the resources here.
Spread the word in social media.

Help Breast Cancer Patients with a Simple Car Donation
Do you have an old car that you no longer use? Have you been itching to get rid of it for quite some time now? Get in touch with us then, and we'll use it to fight breast cancer!
At Breast Cancer Car Donations, we sell old or used vehicles at auction, transforming them into vital resources that our nonprofit partners use in delivering essential breast health services to needy individuals all over the country. The services include breast cancer screening, diagnosis, and treatment.  The funds generated from your charitable contribution are also used to finance breast cancer research and outreach programs.
You will also personally benefit from your vehicle donation since this will entitle you to receive a top tax deduction after your vehicle gets sold.
For more information on our car donation program, check out our FAQs page. For inquiries, you may call us at our toll-free hotline 866-540-5069 or send us a message online.
You can donate by filling out our online donation form or directly calling us. We accept vehicle donations wherever you are in the United States since we have car donation programs in all 50 states.
Take Action Now
Why keep an unwanted car in your garage when you can use it to save lives? On November 15—America Recycles Day, call us at 866-540-5069 and get free professional towing service for your car donation.