America Recycles Day: 5 Creative Ideas You Can Try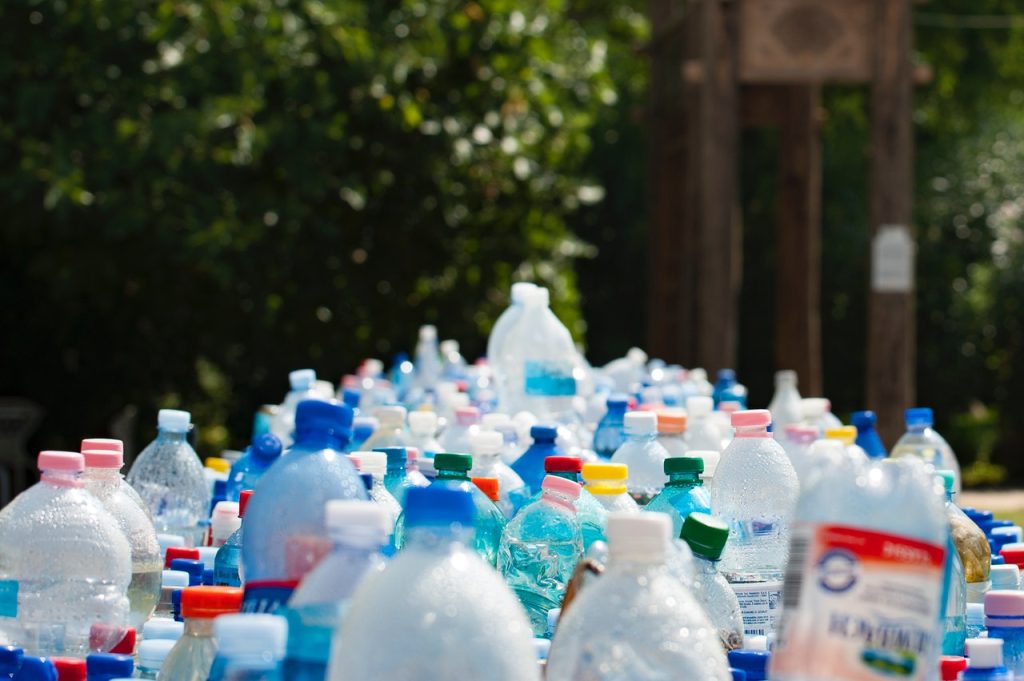 On November 15th, Remember the 3Rs — Re-use, Reduce, and Recycle
Our country produces so much trash each year. Even though we represent only 4% of the world's population, we're responsible for 12% of the municipal solid waste being produced worldwide. The United States Environmental Protection Agency (EPA) estimates that 75% of our country's waste is recyclable. Sadly, only 30% of it gets recycled while the rest goes to landfills.
Every year on November 15th, we celebrate a day dedicated to recycling in every form. America Recycles Day encourages all Americans to commit to recycling, use recycled products, and raise awareness about how much recycling benefits the environment.
You'll also contribute to our economy when you make recycling a habit. It's been estimated that if around 75% of the country recycled consumer items, 2.3 million jobs would be created as a result.
Want to know how you can participate in the recycling campaign on America Recycles Day? Breast Cancer Car Donations offers these five creative ideas that you can easily do at home:
1. Plastic bottle sprinkler
If you're into gardening but don't have a sprinkler, you can easily make one out of a plastic bottle. Find a two-liter plastic bottle that has an opening wide enough to fit a hose in. Poke holes around the bottle, attach the hose to the opening and wrap some tape tightly around it. Turn it on and you have a homemade sprinkler ready to go!
2. Toilet roll birdfeeders
Turn your toilet rolls into an eat-all-you-can buffet for our bird friends. Cover the toilet rolls in peanut butter and roll them in bird seeds. Afterward, attach a string at the end so you can easily hang them outside for the birds to find.
3. Tin-can telephones
Get two empty tin cans and make a tiny hole at the bottom of each, just enough for a string to fit through. Connect the two cans using the string and knot each end. If someone talks into one of the cans, the person holding the other can where the other end of the string is attached will be able to hear the speaker's voice even if there's considerable distance between them.
4. Bottle piggy bank
Find a plastic bottle and cut a hole in the middle. Make sure it's wide enough for you to insert money through. Design and decorate your bottle according to your preference.
5. Ladle-candle holders
Got old ladles you're thinking of throwing out? You can make them into candle holders. Attach a hook or string near the handle and use the bowl part to contain the candle.
Thinking of the Best Way to Recycle an Old Car? Turn It into a Lifesaver!
Celebrate America Recycles Day by giving your old and no-longer-needed car a new and meaningful purpose. Rather than letting it rot away in your garage, why not turn it into a source of hope for despondent individuals struggling against breast cancer? You can do that when you hand over your old ride to us at Breast Cancer Car Donations for the benefit of destitute breast cancer patients who can't afford the prohibitive costs of medical treatments.
We'll sell your donated vehicle through an auction and use the proceeds to support the breast cancer assistance programs and services of our charity partners. These IRS-approved 501(c)(3) nonprofits use the funding to provide uninsured and destitute breast cancer patients with financial aid and easy access to medical facilities where they can undergo full treatment. These charities also provide breast cancer survivors with follow-up care. Other beneficiaries get to receive free breast cancer screening and prevention and education services.
Donating to us means getting your car picked up and hauled away at no cost to you.
It also means getting a chance to substantially reduce your taxable income in the next tax season courtesy of the 100% tax-deductible sales receipt that we'll send you following the sale of your car.
More valuable than these material rewards, you'll get to experience the priceless joy and satisfaction of giving away something that will be used to help save priceless human lives.
As for the types of vehicles that you can donate, check them out on this page. We accept even vehicles that are no longer in good condition.
You can make your donation from any location in the country, and we'll be there to haul off your vehicle wherever you had it parked or stored.
If you want more information about how everything works in our quick and painless donation process, feel free to check out our FAQs page. If you have inquiries or concerns regarding our donation process, feel free to contact us at 866-540-5069 or leave us a message here.
Be a Hero to Breast Cancer Patients Today!

Yes, it's true: You can transform your old ride into a powerful tool that can help save the lives of breast cancer patients. That's probably the greatest recycling idea that anyone can do. Call Breast Cancer Car Donations at 866-540-5069 or fill out our online donation form now!