Adoption Month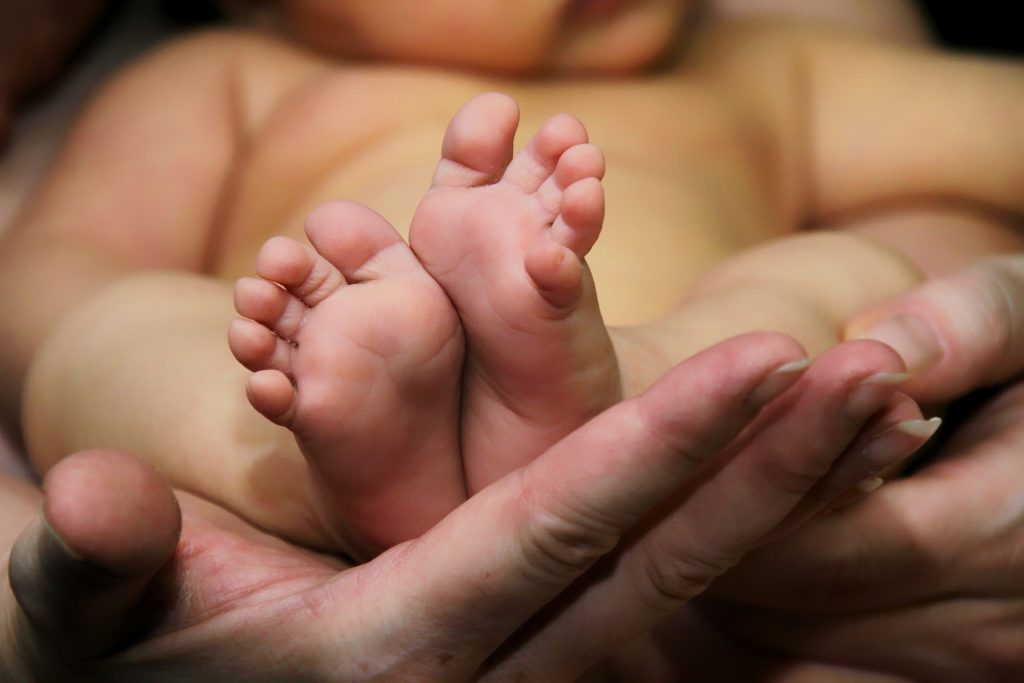 National Adoption Month: 4 Telltale Signs that You're Ready to Adopt a Child
November is National Adoption Month. During this special time, every person is encouraged to learn more about adoption, organize adoption-related events, and recognize individuals whose lives have been deeply impacted by adoption.
It doesn't matter if you're someone who's planning to pursue adoption or if you are currently fostering a child or if you're merely someone who supports the cause. We encourage you to raise awareness about the pressing need for families to adopt children and youth who are currently in foster care.
There's no better time to celebrate families that have grown because of adoption and to acknowledge the kids who are still waiting for loving families to have them. During this year's National Adoption Month, let's remind ourselves that every person—regardless of age, gender, race or ethnicity—deserves a family.
What Is Adoption?
In case you're wondering, adoption is a procedure that involves the legal transfer of parental responsibilities (provision of food, clothing, education, medical treatment, and a home full of love) for the adopted children to their adoptive parents. It's a means of providing kids who can't be raised by their biological parents with a new family.
When children are legally adopted, they lose all legal ties with their birth parents as they become full-fledged members of their new family. In most cases, the children will replace their surname to that of their adoptive parents. Once the process is completed, it cannot be reversed except in rare situations.
Why Adopt a Child?
Thinking about adopting a child? In time for the National Adoption Month, Breast Cancer Car Donations will help you determine if you're ready to become an adoptive parent by giving you the four telltale signs of a person who's ready to adopt.
You have a strong desire to give a child a family.
Accepting a child into your family would mean intentionally cultivating a relationship with the adopted child and sharing everything your family has with the child—traditions, faith, and other memorable moments. It also requires a deep sense of acceptance for who the child is, including their faults and weaknesses. Moreover, accepting a child means respecting and embracing their history and heritage.
An important question to think about: Do you really want to provide a kid with a loving home even if they won't turn out to be what you expected them to be?
You genuinely want to help a child start a new life.
More often than not, kids who have been in foster care for a long time have been wounded by past experiences of neglect, abuse or abandonment. These kids will need adoptive parents who are prepared to stay by their side as they heal from past pain and grief.
An important question to think about: Are you ready to help a child move on in life, knowing that you would have to go through a series of emotional ups and downs in the process?
You're financially secure.
The adoptive parents must not only have the physical space in their homes and the emotional space in their hearts for another child. They must also be financially equipped to meet the child's essential needs.
An important question to think about: Are you financially capable of providing your adopted child's basic needs and even more?
Your whole family wants to adopt an additional member.
If you happen to have your own biological children but you've decided to make room for another new member of the family, it's extremely important to make sure that everyone in the family agrees that adopting a child is the right thing to do.
An important question to think about: Are your children excited about having an adopted sibling or do they think that it's not a good idea?

Show Love!
Caring for others never goes out of style. While adoption is one of the greatest expressions of love and care for another person, donating a vehicle to Breast Cancer Car Donations is one way of showing people in your community who've been diagnosed with breast cancer that they matter to you.
We will sell your vehicle through auction and use the proceeds to support our nonprofit partners that are in the forefront of the war against breast cancer. These nonprofits use the funding to provide lifesaving assistance to needy breast cancer patients and finance research on advanced treatment and possible cure for the disease.
At the same time, your charitable contribution will entitle you to a set of rewards, including a top tax deduction. For more information on our vehicle donation program, check out our FAQs page. For inquiries, you may call us at our toll-free hotline 866-540-5069 or send us a message online.
You can donate by filling out our online donation form. We accept vehicle donations anywhere in the United States since we have car donation programs in all 50 states.
This National Adoption Month of November, show some love not just to kids in foster care but to breast cancer victims as well. Call us at 866-540-5069 and make your car donation now!