9 Popular May Day Traditions You Should Know About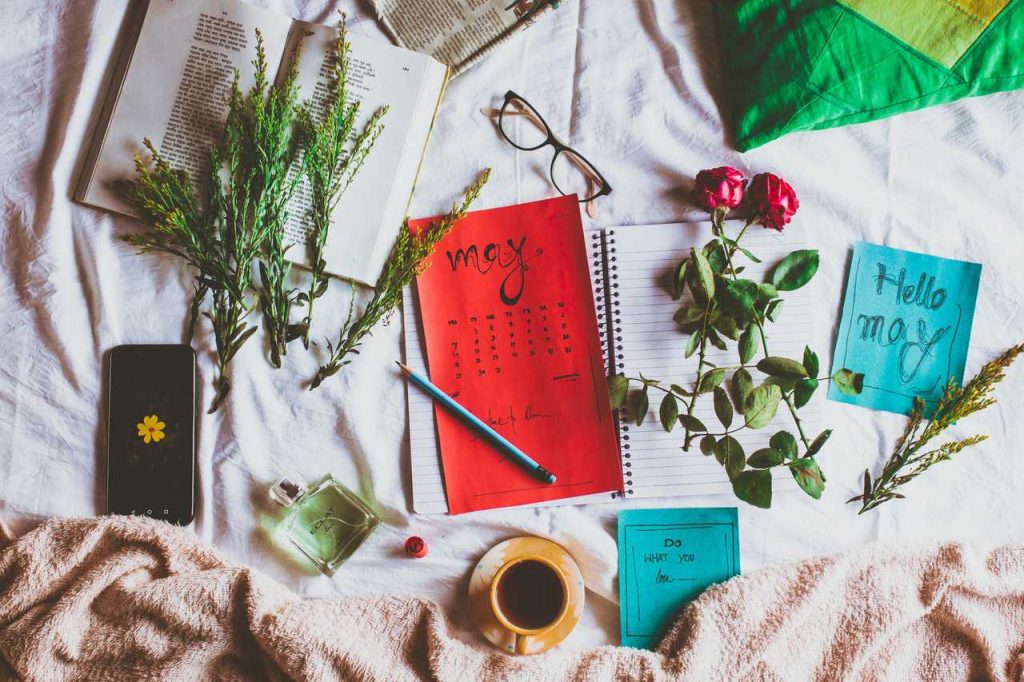 Relive the Joyful Spirit of the Holiday!
Did you have a good time celebrating May Day on the first day of this month? It's a holiday that celebrates the return of spring and new life and marks the point between spring and summer.
This joyous holiday dates back to ancient times, but it's still widely celebrated in different countries all over the globe. Here are the most popular traditions people enjoy on May Day:
1. Maypole Dance
The most popular May Day activity is dancing around the maypole. It's a tradition that dates back to medieval times when people would dance around the maypole, holding colorful ribbons wrapped around it. Studies show that the maypole dance was part of pagan rituals in Germany.
2. Washing the Face with Dew
Many people believe that washing the face with dew on May 1st will clear your skin and bring good fortune. Did you try this May Day tradition and sprinkle your face with the refreshing morning dew? If not, you can still do it today or any day and see what happens next!
3. Bringing in the May
People in Britain celebrate May Day by "bringing in the May," which involves gathering cuttings of flowering trees and placing them in their homes. You can still welcome spring by bringing branches of magnolia, lilac, or any flowering plants into your home!
4. Crowning of the May Queen
The crowning of the May Queen is another medieval tradition. The May Queen symbolizes purity, growth, and nature. Acknowledge and celebrate the most important women in your life by crowning your May Queen — whether she's your wife, mom, or grandma!
5. May Day Basket
Another popular May Day tradition is the May Day basket. Dating back to the 19th and 20th centuries, people would celebrate May Day by filling paper baskets or cones with candies and flowers. They would then knock on the recipient's door and yell "May basket!" before running away. If the giver gets caught, they owe a kiss to the person receiving the May Day basket.
6. Lei Day
Hawaiians also celebrate May Day, calling it "Lei Day." They make garlands (called leis) made with native flowers and leaves. It's usually given as a symbol of greeting, celebration, farewell, or honor.
7. May Bush
In Ireland, people celebrate May Day by making a May bush, where they decorate thorn bushes with colorful ribbons and flowers.
8. Maypole Felling
The people of the Czech Republic consider May a month of love. Celebrations start on April 30 when they put up a maypole and light bonfires. On May 1st, couples would kiss under a flowering tree, and on May 30th, they would take down the maypole during an event called Maypole Felling.
9. Spirit Night
In Wales, people start their May Day celebration with bonfires the night before May Day. Many people call it a spirit night, where they would gather hawthorn and flowers to decorate their homes and commemorate fertility and growth. Other May Day celebrations in Wales include dancing and singing May carols.
You Can Choose to Become a Lifesaver This May
This year's May Day celebration has come and gone, but nothing is stopping you from reliving the joyful spirit of the holiday today or any day you like. One simple way to achieve this is by donating any vehicle you can spare to us at Breast Cancer Car Donations. We'll turn your donation into a life-saving tool for the benefit of the helpless breast cancer patients in your local community.
We'll auction off your vehicle, with the proceeds going straight to breast cancer nonprofit organizations that are in partnership with us. Thanks to your auto donation, these IRS-certified 501(c)(3) nonprofits will be able to help more uninsured and indigent women in your area who have been diagnosed with the life-threatening disease.
Our charity partners offer their beneficiaries easy access to top cancer centers as well as financial assistance to cover the costs of their treatments, doctor consultations, hospital fees, medications, and other essential health care services. Other beneficiaries get to receive free breast cancer screening, diagnosis, and cancer prevention and education services.
As a donor, you'll get our fast and free towing service anywhere in the country. Your donation will also entitle you to claim the maximum tax deduction in the next tax season.
Best of all, you'll get to experience the priceless satisfaction of doing a life-saving charitable act.
You can donate just about any type of vehicle, whether it's still in good condition or not.
Feel free to visit our FAQs page to learn more about our donation program, including our quick and easy donation process. If you have questions about the ins and outs of our vehicle donation program, don't hesitate to contact us anytime through our toll-free hotline at 866-540-5069. You may write to us here.
Experience the Priceless Joy of Helping Others Today!

Nothing compares to the priceless joy of knowing that you're giving breast cancer patients a fighting chance to beat a life-threatening disease. Extend lifelines to them with your vehicle donation. Call Breast Cancer Car Donations at 866-540-5069 or fill out our secure online donation form now!