8 Intriguing Facts About Susan B. Anthony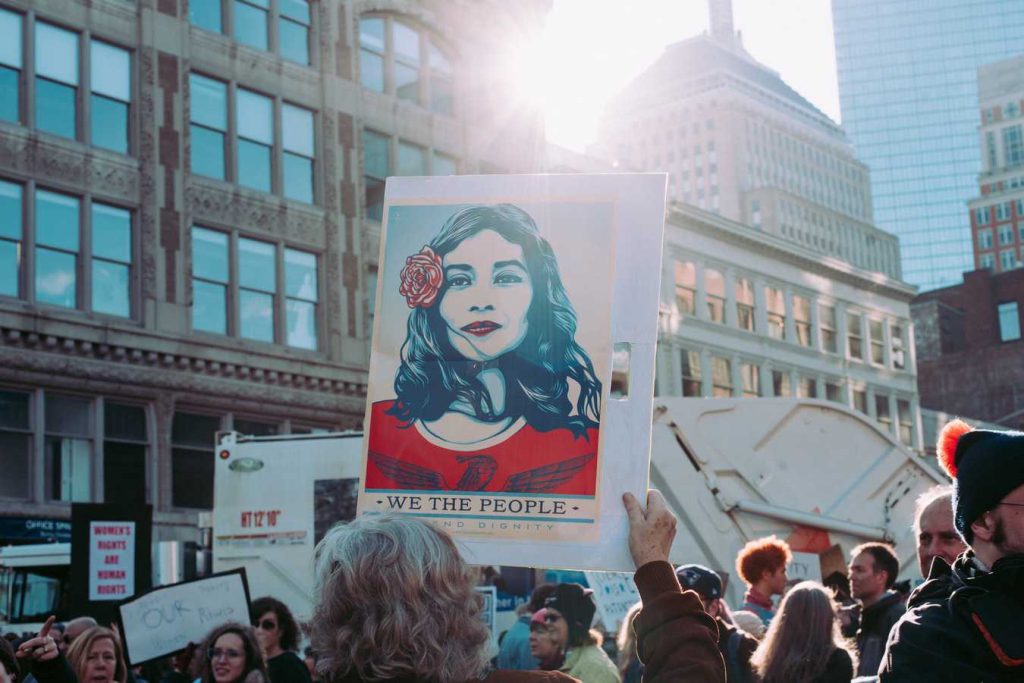 Susan B. Anthony Day: 8 Intriguing Facts about This Renowned Rights Leader
If you can think of a woman who boldly changed the course of American history, Susan B. Anthony may be one of the first to enter your mind. Mostly known for her significant role in the women's suffrage movement, Anthony tirelessly fought for equality among all Americans regardless of sex.
Her relentless efforts and commitment to push female empowerment eventually led lawmakers to amend the U.S. Constitution with their approval of the "Anthony Amendment" in 1920, giving women the right to vote.
Since Anthony is considered one of America's most distinguished civil rights leaders, it makes sense that a day was created to commemorate her life and her numerous contributions to our country. Every 15th of February, Americans gather to celebrate Susan B. Anthony Day, which marked her birthday. The idea was introduced by Representative Carolyn Maloney in 2011. It was known as the Susan B. Anthony Birthday Act.
Although a legal observance in some states including Florida, Wisconsin, New York, and California, Susan B. Anthony Day is not a public holiday. On this day, public memorial services are held at her grave in Rochester, New York. Civil rights leaders offer tributes to remind people of her great achievements.
Intriguing Facts about Susan B. Anthony
Everybody knows that Anthony played a key role in the introduction of the 19th Amendment in our Constitution. However, did you know that she also advocated the rights of unborn babies? Here are some other facets of Anthony's life and legacy that are worth learning about:
She is the only woman to have her image on the U.S. currency, particularly on the silver dollar.
She was a teacher for 10 years. It was during that time when she began clamoring for female teachers to receive pay increases. She also pointed out that women deserved more career opportunities.
She was born into a family of Quaker abolitionists. It was known that her family held anti-slavery meetings every Sunday at their farm.
She believed that bicycles gave women a sense of independence. For Anthony, bicycles were more than just transportation devices, noting that these allowed women to leave their homes without needing their husbands to take them out.
She was part German. Her paternal ancestors migrated from England to America in 1634.
She was jailed for illegal voting. Along with 15 other women, Anthony boldly voted in the 1872 presidential election, which led to her arrest. She was fined $100, which she refused to pay.
She was the co-founder of the New York Women's State Temperance Society. When she wasn't allowed to speak at a temperance meeting, she and another notable women's rights leader (and also her best friend), Elizabeth Stanton, teamed up to form a women's temperance group. Stanton was also denied permission to speak at an international anti-slavery meeting.
She wanted to prove a point when she cut her hair short and dressed differently than most women. As with many other suffragists and activists, Anthony believed that women can present themselves whatever way they wanted to, without having to wear corsets and heavy underskirts. However, her plan backfired when she was publicly mocked for her new appearance, forcing her to revert back to her old look after only a year.
Transform Your Old Clunker into a Lifesaver
A simple act of charity such as donating an unwanted car can make all the difference to breast cancer-stricken individuals in your community. When you hand over a vehicle to Breast Cancer Car Donations, you'll give needy breast cancer patients the opportunity to receive quality healthcare services, including their full treatment that can help save their lives.
We'll have your donated car or any other type of vehicle auctioned off, with the proceeds going straight to our nonprofit partners. These IRS-certified 501(c)3 nonprofit organizations use the funding to sustain their delivery of critical services to their beneficiaries. The services include financial assistance to uninsured and underprivileged breast cancer patients, easy access to medical facilities for their treatment, counseling, breast cancer screening, and other breast cancer prevention and education services.
You will also have your own share of rewards for your act of charity. These include getting free towing service and a 100-percent tax-deductible receipt that will entitle to claim a top tax deduction in the next tax season. Furthermore, you'll enjoy a most satisfying giving experience with our quick, hassle-free and straight-forward donation process where you won't do any paperwork.
We can collect your donation wherever you're located in the United States since we have vehicle donation programs in all 50 states.
For more information about Breast Cancer Car Donations and the ins and outs of our donation process, head over to our FAQs page. If you have any concerns or questions, feel free to send us a message online or talk to one of our donation experts at 866-540-5069.

Ready to Donate?
Like Susan B. Anthony, you can leave a lasting impact on the lives of many. Moreover, donating an unneeded car to us can even be advantageous to you. Call us at 866-540-5069 or fill out our online donation form to get started with your car donation now!