8 Awesome Staycation Ideas You Can Try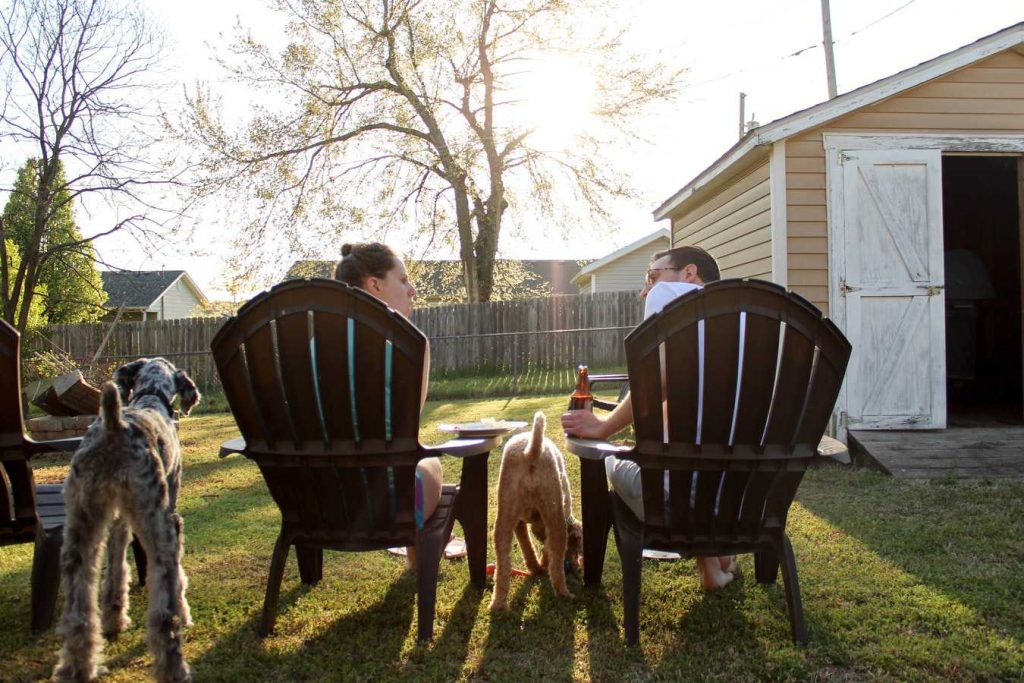 8 Awesome Staycation Ideas You Can Try
Thinking of taking a soul-soothing vacation, but your bank account is saying "no way"? Yes, we know exactly how you feel. With all the travel expenses involved — airfares, hotels, transportation, and food — you'll be blowing off your finances, unless you're happily earning millions, of course.
The good news is, you don't have to fly to another country or someplace exotic to satisfy your thirst for adventure. Busting your budget won't be an issue, either. Staycation is the answer!
With staycations, you no longer have to deal with jetlag, long airport queues, delayed flights, and that annoying passenger who keeps on kicking your seat like crazy. Best of all, they're free!
Below are eight awesome staycation ideas you might want to try in your spare time.
1. Give your room an extreme makeover.
Kill boredom with productivity by revamping your bedroom, or perhaps any room that desperately needs fixing and decorating. Clear the clutter, rearrange furniture, paint the walls in vibrant color, and add some decors to spruce it up. Once you're done, you'll feel as if you're in a brand-new room!
2. Camp in your backyard.
Enjoy the outdoors with your family without having to go to a campsite. Use your backyard as your camping ground.
Set up a tent, place your sleeping bags, and build a campfire where you can roast your marshmallows as you exchange scary stories. Don't forget to apply your mosquito repellents!
3. Host a game night.
If there's one simple way to spend quality time with the family, it's definitely through friendly competition! Get your entire gang to showcase their mental skills by throwing a game tournament — from board games and card games to charades and Pictionary. There ought to be prizes and consequences, of course!
4. Have a picnic.
It feels great to eat good food while basking in the ambiance of nature. Find an ideal spot at your local park, lay down a big blanket, and indulge in your basket of goodies with your family. No need to go extravagant on your food — sandwiches, cheese, and crackers will do.
In case the weather gets bad, you can always opt for an indoor picnic. You can even add some activities to make up for it.
5. Pursue a family project.
Whether it's building a fort, baking a new family dessert, or making a clay sculpture, doing in a family activity can be such a fun and productive way to spend your staycation at home. Besides bonding with your children, you'll help them hone their skills and maybe even discover a hidden talent in art. Who knows, you could be raising a future Picasso.
6. Catch up on some zzz's.
Can't remember the last time you had decent sleep? Use your extra days at home to compensate for those countless nights of poor sleep.
If you're having trouble falling asleep, taking a sip of tea and getting a warm bath before going to bed may help. Instead of scrolling through your phone, read a good book, or listen to soft music to relax your mind.
7. Act like a tourist in your city.
Do you miss the feeling of being a tourist in another city or country? What if we told you that you can (or at least pretend to) be one in your own hometown? We're not kidding!
Map out a one-day itinerary where you can visit your local parks, museums, and art galleries. Dine-in at a fancy restaurant, which you haven't tried before. Discover a new hangout spot. Take pictures of popular tourist spots and simply enjoy what your city has to offer. If you can't come up with any ideas, you can always check out the local tourism website.
8. Book with Airbnb.
If you're in dire need of a weekend escape from your home, you might want to stay in another home instead — and, no, we don't mean that of your parents. Give yourself the break you deserve by renting a room, or even an entire home through Airbnb.
Unlike in hotels, you can save a great deal of money when you're booking with Airbnb. You'd even have a nice host whom you could get tips from, enjoy a few amenities that many hotels don't offer, and most likely a faster WiFi connection.
Be a Part of Our Life-Saving Mission

We at Breast Cancer Car Donations would like to invite you to join our life-saving mission. All you have to do is to donate to us any vehicle you no longer need. We will sell it through auction and use the funds to support our nonprofit partners, giving them additional financial resources to provide a range of comprehensive breast health services to more of their beneficiaries.
The services they provide include financial assistance, easy access to medical facilities for their beneficiaries' treatment, counseling, breast cancer screening, and other breast cancer prevention and education services.
To repay you for your gift, we'll provide you with our free pickup and towing services wherever your vehicle is located in the country. Your donation will also entitle you to receive a maximized tax deduction in the next tax season.
As for the types of vehicles we normally accept, you can check them out here.
If you have inquiries or concerns regarding our donation process, please contact us at 866-540-5069 or leave us a message here. You may also learn more about our work by browsing through our FAQs page.
Join Us in Saving Lives Today!
Are you ready to save lives with us? Donate your unwanted automobile now! Give us a call at 866-540-5069 or fill out our online donation form now!