7 Tips to Efficiently Work from Home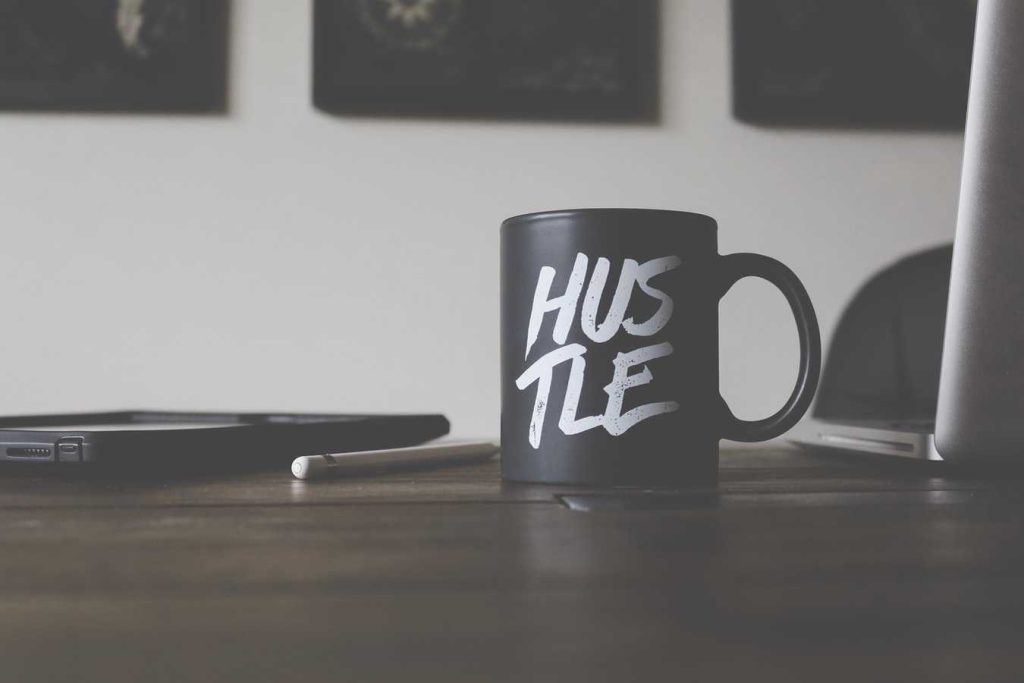 7 Tips to Efficiently Work from Home – Working Remotely Doesn't Have to Be Complicated
In the midst of a global health crisis, numerous companies have shut down their offices for an indefinite period, leading them to the decision to implement work-from-home policies. For thousands of employees across the country, working remotely for the first time can be challenging, considering that they're accustomed to a company office set-up and a nine-to-five routine.
If you're one of these employees, the first few days of working from home will most likely need a lot of adjusting on your part. However, as long as you maintain a positive outlook and carry your work ethics with you, be assured that everything will eventually turn out well. While you're still starting in your new set-up, here are seven tips to help you work efficiently from home::
1. Get dressed.
One might wonder, why get all dressed up when you'll just be working at home all day? While that makes a good point, getting dressed instead of staying in your PJ's can motivate you to start working first thing in the morning.
It doesn't necessarily mean that you need to be in complete business attire. If your job doesn't require you to make video calls or meet with clients, you can just wear your regular clothes. Dress formally if you feel like it will boost your productivity and give you the confidence to get things done.
You don't have to go all out as you normally would when you're at the office. Just follow your morning pamper ritual of taking a shower, brushing your teeth, styling your hair, and maybe even putting on some light makeup. Trust us, that routine will make a difference.
2. Designate a workspace.
Just because you're no longer in your office cubicle doesn't mean that you can't create one in the comforts of your home. Consider yourself lucky if you have a spare room that you can use as your office. Not only will you have a spacious and conducive area for work, but you'll also be staying away from all sorts of distractions.
If you don't have an empty room, you can always set up a desk that will serve as your workstation. Just be sure that you place a divider or a curtain to give yourself some privacy and of course, choose a chair where you can sit on comfortably for eight hours or so.
3. Commit to a routine.
Working from home gives you the freedom to be your own boss. This means that you can structure your day whatever way you want it to be. As much as possible, start your day at the same time you usually arrive in your office, and clock out at the same time, as well.
Stay on track by creating a calendar. Divide your tasks and assign a specific time for each. Another option is to write down your daily to-do's on a planner, which is a great idea if you're still adjusting.
4. Put away distractions.
Since you might need to have your phone on your desk for incoming calls or messages from clients and supervisors, see to it that you only use it for work-related purposes. Better yet, use separate phones — one for office and the other as your personal phone. Don't forget to remove social media sites from your browser tabs.
5. Take breaks.
Although sticking to a work routine is a great way to keep you productive and efficient, it's still important to give yourself quick breaks in between tasks. Anytime you feel like you need to clear your head, allow yourself to stand up, stretch, move your body, and walk around for several minutes. You'll also need these breaks to prevent eye strain and mental stress from too much screen time.
You can use an app to lock yourself out of your computer for an hour. If you're a Mac user, try downloading TimeOut. If you're using Windows, SmartBreak would be a go-to choice.
6. Go out for a breather.
Unless you're under quarantine, take at least an hour each day to step out of your house and enjoy the outdoors. Working remotely is never an excuse to stay cooped up inside your house the whole day. It can get lonely, especially if you're living alone.
7. Give your co-workers a ring.
Perhaps, one of the things you'll miss about working in your company is the interaction with your colleagues. Sure, there might be a couple of workmates you can't stand to be around with, but a part of you will be missing the presence of your colleagues. Spending the day without talking to a single person leads to isolation, which can eventually affect your emotional state.
Instead of the usual text messaging or chatting, use your phone to call your colleagues. Whether you're calling to simply check in with them, or you need to discuss important matters, engaging in real conversation can ease feelings of loneliness.
Support Our Life-Changing Cause
While the coronavirus pandemic has greatly affected our communities, we at Breast Cancer Car Donations are still working to serve the needs of both our donors and beneficiaries. We're doing everything we can to make sure that our donors can continue working with us in the safest possible way.
By donating your no-longer-needed automobile to us, you'll help the financially struggling breast cancer patients in your area receive essential medical services.
We will auction off your donation and use the funds to support our charity partners, enabling them to continue delivering a range of breast health services to more individuals in need. Beneficiaries in your local area will get the chance to undergo full treatment and receive financial assistance to cover the costs of their hospital fees, medications, and follow-up care.
As a donor, you will be entitled to a top tax deduction. Expect a tax-deductible receipt in your mailbox a few weeks after we sell your donated vehicle. You will also benefit from our free pick-up and towing services, which are available in all parts of the country.
We welcome almost all types of vehicles, even damaged ones that are hardly running.
If you're interested to learn more about our donation program, just visit our FAQs page. For inquiries and concerns, reach us at 866-540-5069 or send us a message here.
Turn Your Gas Guzzler into a Lifesaver Now!

Turn your gas-guzzling clunker into a life-saving instrument today! Hand it over to us, and we'll use it to help save the lives of breast cancer sufferers in your community. Dial 866-540-5069 or fill out our online donation form now!