7 Reasons to Work Out at Home Instead of the Gym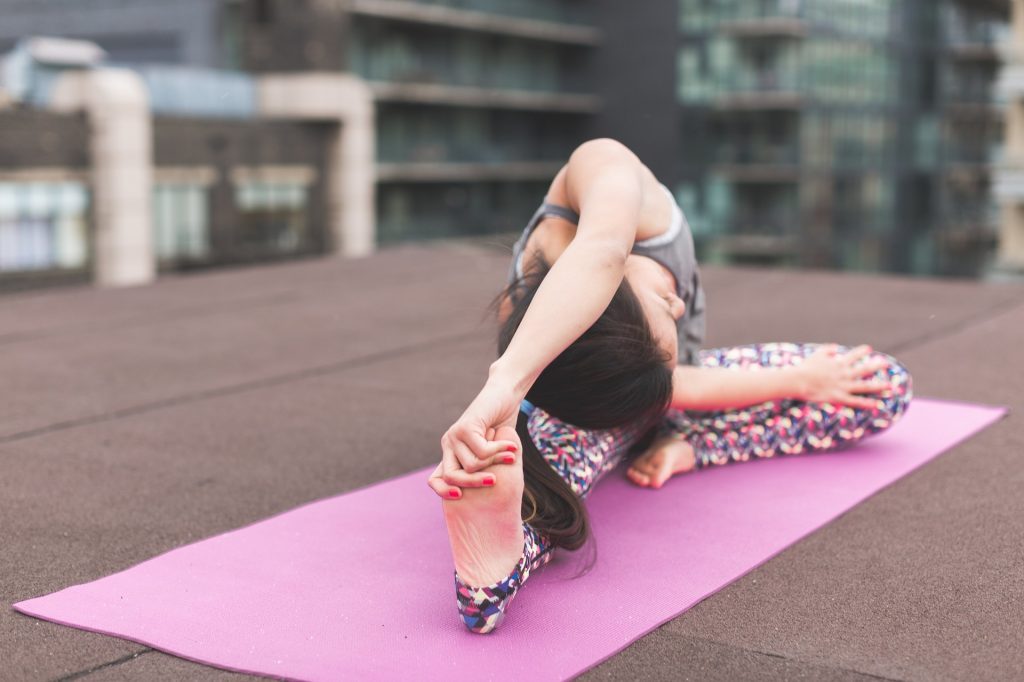 Stay in Shape Even at Your Busiest with These 7 Reasons To Work Out at Home Instead of at the Gym
If your schedule's packed with so many things to do and you can't seem to squeeze in a little bit of gym time in between, these 7 reasons to work out at home instead of at the gym will definitely give you enough motivation to stay in shape.
The decision to start exercising is easy to make. But the challenge lies in actually doing it. Although we are well-informed of the benefits of exercising, there are those times when we just don't want to deal with the crowd at the gym.

The Benefits of Working Out at Home
There's no rule that says you can't do your workout at home. You may even find it more enjoyable than going to the gym. Here are the 7 reasons why working out at home instead of at the gym can be a good thing:
You can wear whatever you want.
When you're in the comfort of your own home, there's no restriction as to what you can wear when you exercise. Unlike going to the gym where you're pressured to wear matching gym attire, working out at home means you can just wear your pajamas.
You get to choose the music.
Working out at home can give you the freedom to choose whatever music you want to listen to and not be at the mercy of those who have a bad taste in music at the gym. Most of the time, listening to your own music can motivate you to finish your whole workout program.
You don't have to stick to your gym schedule.
You don't have to worry about going to the gym during a snowstorm or a holiday when it's most likely closed. You can find a bevy of exercise videos online. Just click on one and start your workout!
You can have some alone time.
There are times when you don't want to deal with the busy crowd at the gym and just want to be alone. Working out at home can give you that private moment. Running at the treadmill can help lessen the burden you're carrying and help you let go of all the tension.
It's germ-free (except your own).
Gyms are known to be great breeding grounds for germs. When you work out at home, you don't have to worry about getting other people's germs or touching that guy's sweat. Instead, you'll rest easy with the thought that you're exposed to lesser bacteria at home than when you're at the gym.
Going to the gym means that there are monthly fees to pay. Working out at home, on the other hand, is free, which can help you save some extra cash.
Home workouts can help save you time.
Skip the 10-minute drive, checking in, and the outfit change at the gym and just start working out at your house. Moreover, home workouts are also more convenient since you get to choose when you can work out throughout the day.
Thinking of a better way to start this year by being healthy? Consider these 7 reasons to start working out at home now.
Help Fight Breast Cancer Today!
Do you know what else is awesome aside from doing home workouts? One answer: Helping breast cancer patients survive the disease. When you donate any type of vehicle to Breast Cancer Car Donations, you get a chance to save the lives of needy breast cancer patients in your area.
What's great about donating to us is that your contribution is 100% tax-deductible! Plus, we'll be more than happy to pick up your vehicle from any point in America—FREE of charge!
For more information on our vehicle donation program, check out our FAQs page. For inquiries, you may call us at our toll-free hotline 866-540-5069 or send us a message online.
You can make your car donation by filling out our secure online donation form or calling us directly. We accept almost all types of vehicles regardless of their age and condition. We also accept vehicle donations anywhere in the United States since we have car donation programs in all 50 states.

Turn Your Clunker into a Lifesaver
Are you ready to turn your clunker into a lifesaver? Call us at 866-540-5069 and get started with your car donation now!