7 Fascinating Facts about the Chinese New Year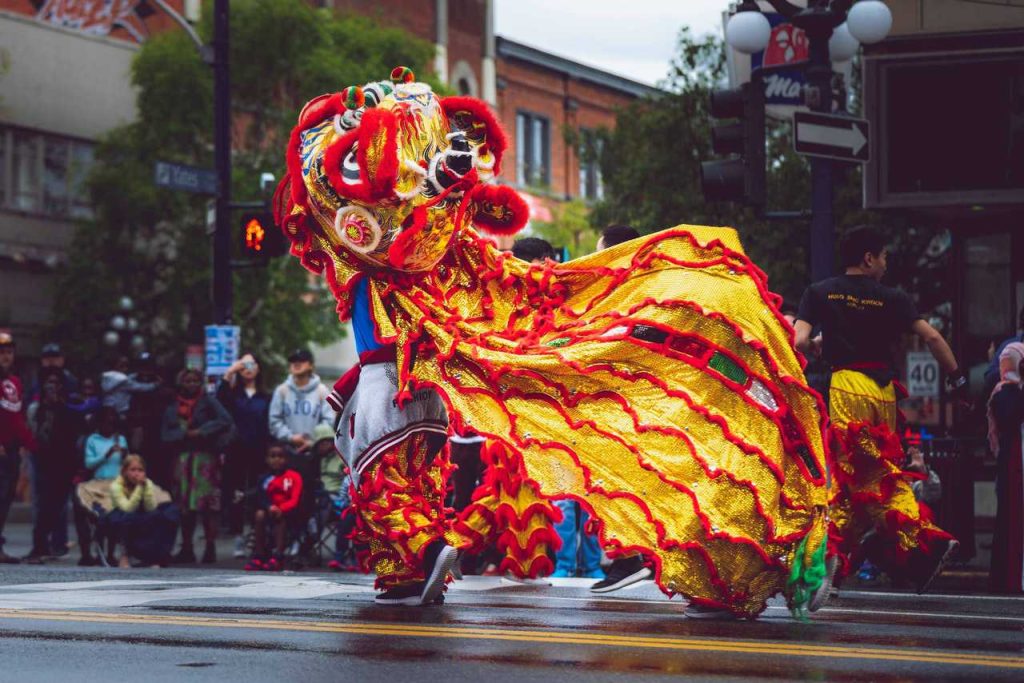 Year of the Ox Begins on February 12th!
While much of the world celebrates New Year's Day on January 1st, the Chinese celebrate their New Year on a different day based on the lunar calendar. The date of the holiday changes every year, but it usually falls between mid-January and mid-February every year. For 2021, the Chinese will welcome the Year of the Ox on February 12th.
Many traditions are linked to the Chinese New Year. Here are some fascinating facts related to the celebration.
1. Each year represents an animal in the Chinese zodiac.
The Chinese consider each lunar cycle to be completed after 60 years. The cycle is divided into 12 small cycles. Each of the 12 years represents an animal sign in the Chinese zodiac beginning with the Rat, followed by the Ox, Tiger, Rabbit, Dragon, Snake, Horse, Sheep, Monkey, Rooster, Dog, and Pig.
2. The celebration lasts for 15 days.
The celebration of the Chinese New Year, which is also known as the Spring Festival, starts at the beginning of the lunar year and lasts for 15 days culminating in the Lantern Festival.
3. It is celebrated in many countries.
The celebration of the Chinese New Year is not only limited to Mainland China. Asian destinations like Singapore, Hong Kong, Taiwan, Vietnam, where the Chinese population is huge, also celebrate the holiday. Other Chinese communities around the world also grandly welcome the New Year. They include the large Chinese communities in several U.S. cities.
4. It is the longest public holiday in China.
Most employees get 7 to 12 days off while students get a month-long winter break.
5. Reunions are customary.
Because of the long holiday, families get an opportunity to spend time together for a considerable length of time. A large influx of Chinese working abroad returns to China to spend the holidays with their relatives. Family dinner reunions are traditionally held on the eve of the New Year, which are marked by lavish feasts.
6. It is greeted with fireworks.
China is well known for spectacular fireworks shows that take place on the eve of the Lunar New Year. The noise from fireworks and firecrackers is believed to drive evil spirits away.
7. Red represents luck.
It is customary to see red decorations and red clothing to celebrate the Lunar New Year. In Chinese culture, the color represents happiness, prosperity, and good luck. Children also receive red envelopes containing lucky money from grandparents and other elders.
Share Your Good Fortune to Others This Way
As the Chinese New Year represents new beginnings and hopes for better days ahead, it seeks to spread good fortune to all those who need it.
Those seeking real good fortune this year include the people in your local area who have been diagnosed with breast cancer. How about extending them a helping hand to celebrate the Chinese New Year on February 12th? All you have to do is to turn over your old and barely running vehicle to us at Breast Cancer Car Donations.
We'll auction it off and use the generated funds to support the vital programs of our nonprofit partners for the benefit of needy breast cancer patients in your local area. These IRS-certified 501(c)(3) nonprofit organizations provide their beneficiaries with easy access to medical facilities so they can undergo full treatment. They also offer free breast cancer screening as well as other breast cancer prevention and education services.
In return for your vehicle donation, you will be entitled to claim the maximum tax deduction in the next tax season. You'll also have the privilege to get your vehicle towed away for free.
The biggest reward you'll receive, however, is that priceless feeling of joy and satisfaction for having done something awesome that can help save the lives of struggling breast cancer patients in your area.
We accept nearly all types of vehicles whether they're in good condition or not.
We'll be able to collect your donation wherever you are in the United States since our vehicle donation program covers all 50 states.
Interested to learn more about our vehicle donation program? Make your way to our FAQs page. You may also call us at 866-540-5069 or leave us a message here if you have questions.
Spread New Year's Hopes to Needy Breast Cancer Patients

Start the Lunar New Year with an act of compassion. Reach out to breast cancer patients in need and start their good fortune with your kindness. To donate your old clunker, call Breast Cancer Car Donations at 866-540-5069 or fill out our online donation form now!