7 Christmas Eve Traditions You Can Try with Your Family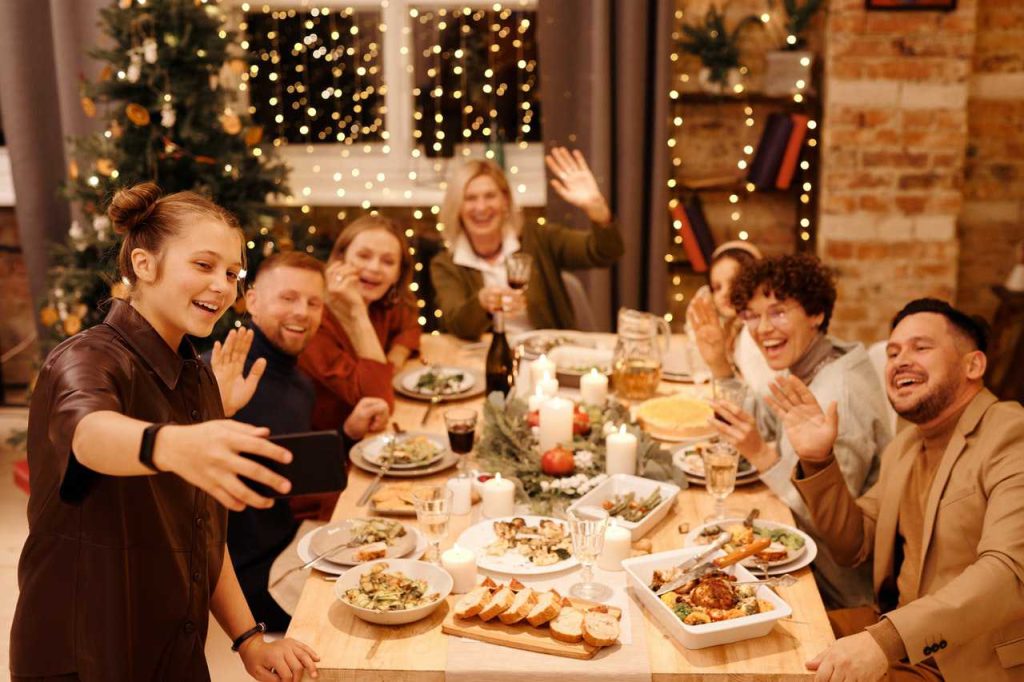 Use These Traditions to Make Your Christmas Eve This December 24th Extra Special
Many families have their own Christmas Eve traditions. Some of these are based on cultural or religious beliefs while others are more personal and may have even been started several generations ago. These traditions help make our Christmas Eve celebrations feel more magical and special, especially for the little kids.
Since every family is unique, we may not celebrate Christmas Eve in the same way. That doesn't mean you can't try out traditions observed by other families though. You might even end up incorporating what you find into your own family's list of traditions during Christmas Eve.
If you're looking for new traditions to observe on Christmas Eve, Breast Cancer Car Donations offers these seven fun traditions that you may want to consider trying out:
1. Cookies for Santa
Have the kids prepare cookies and a glass of milk to leave for Santa before they go to sleep. Watch their happiness and surprise when you replace these cookies with gifts for your kids on Christmas morning.
2. Christmas movie marathon
Get your favorite Christmas-themed flicks and start playing them hours before your Christmas Eve dinner with your family. Unless you have a pretty long list, you may finish watching the movies just before the clock strikes 12 when Christmas day begins.
3. Neighborhood caroling
Christmas isn't complete without hearing a Christmas carol or two outside your home. Spread Christmas cheer in your neighborhood by going caroling with your family.
4. Christmas stories over hot chocolate
No one can say "no" to Christmas stories over steaming cups of hot chocolate. This is a tradition that little kids always look forward to.
5. Pajama-themed Christmas party
Instead of dressing up on Christmas Eve, why not dress down instead for a change? Have everyone wear their favorite pair of jammies!
6. Cake baking on Christmas Eve
Roll up your sleeves and heat your oven. Bake a special cake for your family that everyone can enjoy on Christmas Eve.
7. Food for the less fortunate
Prepare packs of food that you can give out to homeless people in your area so they can have something nice to eat for their Christmas Eve dinner.
Give the Gift of Hope This Holiday Season

Make the holiday season brighter for breast cancer sufferers in your community. All you have to do is donate any vehicle you no longer want to Breast Cancer Car Donations.
We will auction off your donated vehicle and use the proceeds to support the life-saving mission of our breast cancer-focused charity partners. These IRS-certified 501(c)(3) nonprofit organizations use the funding we give them to provide uninsured and indigent breast cancer patients with financial assistance to cover the costs of their hospital fees, medications, and follow-up care. These patients are also given easy access to medical centers where they can undergo surgery, chemotherapy, radiation, and other types of treatment they need to overcome their affliction.
Our charity partners also provide breast cancer survivors with follow-up care, including laboratory work, annual mammograms, and free medical checkups five years after cancer remission. Other beneficiaries also get to receive free breast cancer screening and prevention and education services.
In exchange for your generosity, we'll have your car picked up and towed for free anywhere in the United States.
Your gift will also entitle you to receive the maximum tax deduction in the next tax season.
Even more precious than these material rewards, you'll find awesome satisfaction in knowing that your donation will be used to help save lives.
Nearly all vehicle types that you can think of can be donated to us. We accept even damaged or non-working vehicles.
To get to know our stress-free and convenient vehicle donation process, visit our FAQs page. You can also call Breast Cancer Car Donations at 866-540-5069 or leave us a message here for your inquiries.
Be a Hero to Breast Cancer Sufferers Today!

Extend life-saving assistance to despondent women in your area who are suffering from breast cancer. Your car donation will give them much-needed hope this Christmas season. Call Breast Cancer Car Donations at 866-540-5069 or fill out our secure online donation form now!